Kwik Fit begins roll-out of 'Mobile7' tyre fitting service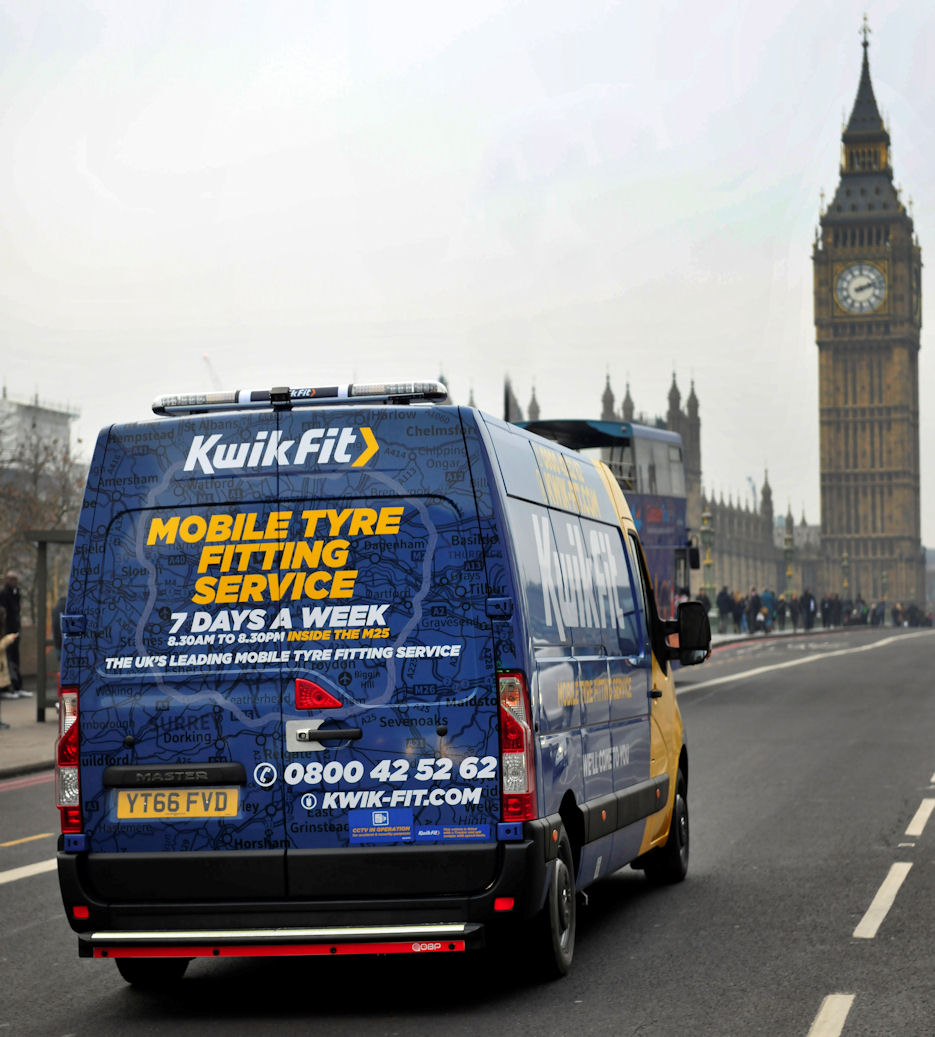 Fleet and retail customers located within the area encircled by the M25 can now arrange for Kwik Fit to mount tyres on their vehicles between 8:30am and 8:30pm, seven days a week. While operating hours for the rest of the UK remain 8.30am to 5.30pm Monday to Friday and 8.30am to 1pm on a Saturday, the new 'Mobile7' format will be extended to other metropolitan areas in 2017.
The launch of the Mobile7 mobile tyre fitting service in and around London has been facilitated by the double-shifting of eight Kwik Fit service vans and the hiring of eight new technicians; previously the fast fit network operated on a 'one man, one van' basis. "We launched Mobile7 as a pilot inside the M25 in response to customer demand for an evening and weekend mobile tyre fitting service." comments Kwik Fit fleet operations director Simon Lucas.
The pilot began at the beginning of October. "We have seen significant take-up, particularly for tyres to be fitted during the evening. A total of 40 per cent of Kwik Fit Mobile bookings inside the M25 are now for evening time slots," shares Lucas.
"Whether company car and van drivers require the services of Kwik Fit Mobile during the day, evenings or weekends we are able to offer greater convenience with the move to a seven-day offering," adds the fleet operations director. "We recognise the increasing demands on customers' time and Mobile7 is Kwik Fit's response to delivering increased flexibility whether tyres are to be fitted to vehicles in a company car park, at an employee's home or another location of their choosing."