Tyre retailers report spike in mobile tyre fitting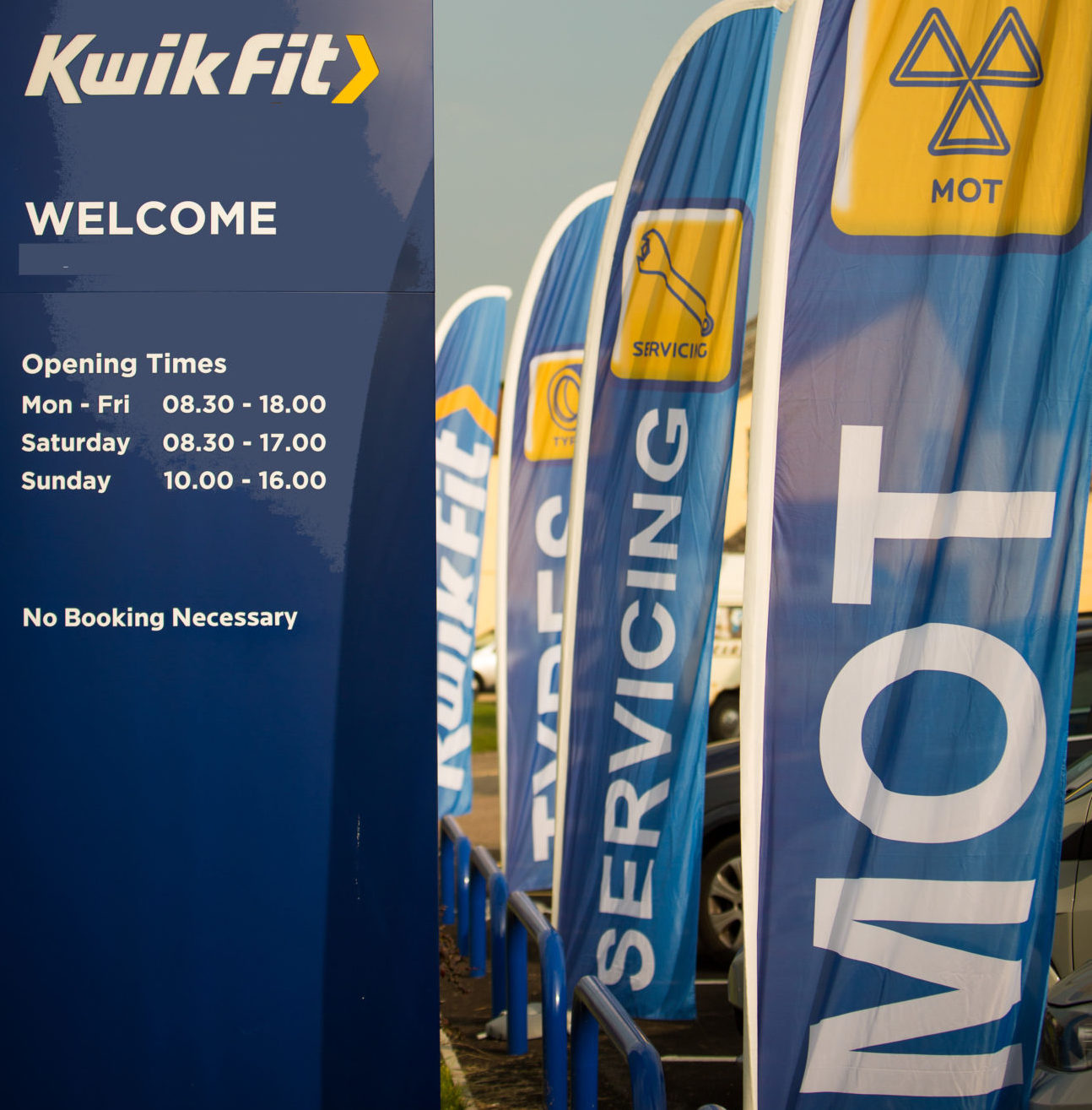 Halfords introduces 'contactless' home fitting service
As the UK increasingly adopts social distancing measures, tyre retailers are reporting increased demand for mobile tyre fitting services.
For example, Kwik Fit is introducing social distancing measures for its mobile fleet operators. The company reports that it has seen a 15 per cent increase in enquiries for appointments for tyre fitting at customers' homes, the majority of which are said to be due to customers self-isolating after being impacted by the government's latest guidance on the coronavirus.
The company, which operates a fleet of more than 200 mobile tyre fitting vehicles across the UK, has put special precautions in place to ensure that it is helping to stem the spread of the virus, while also ensuring that motorists have access to a safe car if they need it in an emergency.
To avoid direct contact between the Kwik Fit technician and the customer, the company is asking customers to provide their car key without direct contact, for instance by putting the key on their front doorstep and going back inside. Once the customer is at a safe distance, the technician will pick the key up. Where possible, Kwik Fit will ask the customer to also provide the locking wheel nut from inside the vehicle. This way, Kwik Fit can carry out the work without entering the interior of the car.
The technicians themselves are thoroughly cleaning their hands between each job and using fresh protective gloves for each vehicle. These measures, along with not coming into close contact with the customer, are designed to minimise any risk of passing infection between customers.
Roger Griggs, communications director at Kwik Fit, said: "While normal life has been severely curtailed and many people are keeping travel to a minimum, it is still important for people's peace of mind that their car is ready in case of emergency. Those car owners who are self-isolating have realised that mobile fitting is the perfect way to ensure their car is in a safe condition for when they are once more free to move around. We have responded to the increased requirements with greater stock levels to meet demand, but more importantly, by introducing key precautions to help reduce the spread of the virus."
Halfords' "contactless" home fitting service
Meanwhile, leading tyre retailer and autocentre Halfords has introduced a similar service that the company has described as "contactless". During the outbreak, Halfords' mobile technician team will continue to operate but will offer at-home services without its engineers coming into contact with vehicle owners who are self-isolating.
The option of zero-contact services is being offered by Halford's Mobile Expert and Tyres on the Drive, which offer tyre fitting and general maintenance such as oil changes, windscreen repairs and battery replacement.
After booking online or through a phone call customers will need to ensure their vehicle is parked in a suitable location and pre-agree a safe drop stop for their keys and locking wheel nut.
The mobile van technician will then call to confirm the pre-agreed location and then carry out the job. After the service or fitting is complete the customer will receive communication on their phone and can inspect the work, while the technician remains at a safe distance in the van. All technicians wear a new pair of disposable gloves for each individual job.
Halfords also announced this week that it would waive the MOT retest fee for drivers who have been forced to self-isolate. Normally Halfords Autocentres will carry out the retest for free within 10 days of a car failing its MOT but charge £35 if it is carried out after that date. To help drivers who cannot make it back to a Halfords Autocentre within that 10-day window, the group is allowing them to rebook at a later date without incurring the charge.
Andy Randall, Halfords Autocentres managing director commented: "We are monitoring the potential impact of the coronavirus and want to do as much as possible to help keep the nation moving at this critical time. We're looking at each situation on a case-by-case basis and are pledging to waive the MOT retest fee for anyone who, because of coronavirus, misses the 10 day window to get a free retest, following a fail."