Autopromotec 2017 sells out, tyre section doubles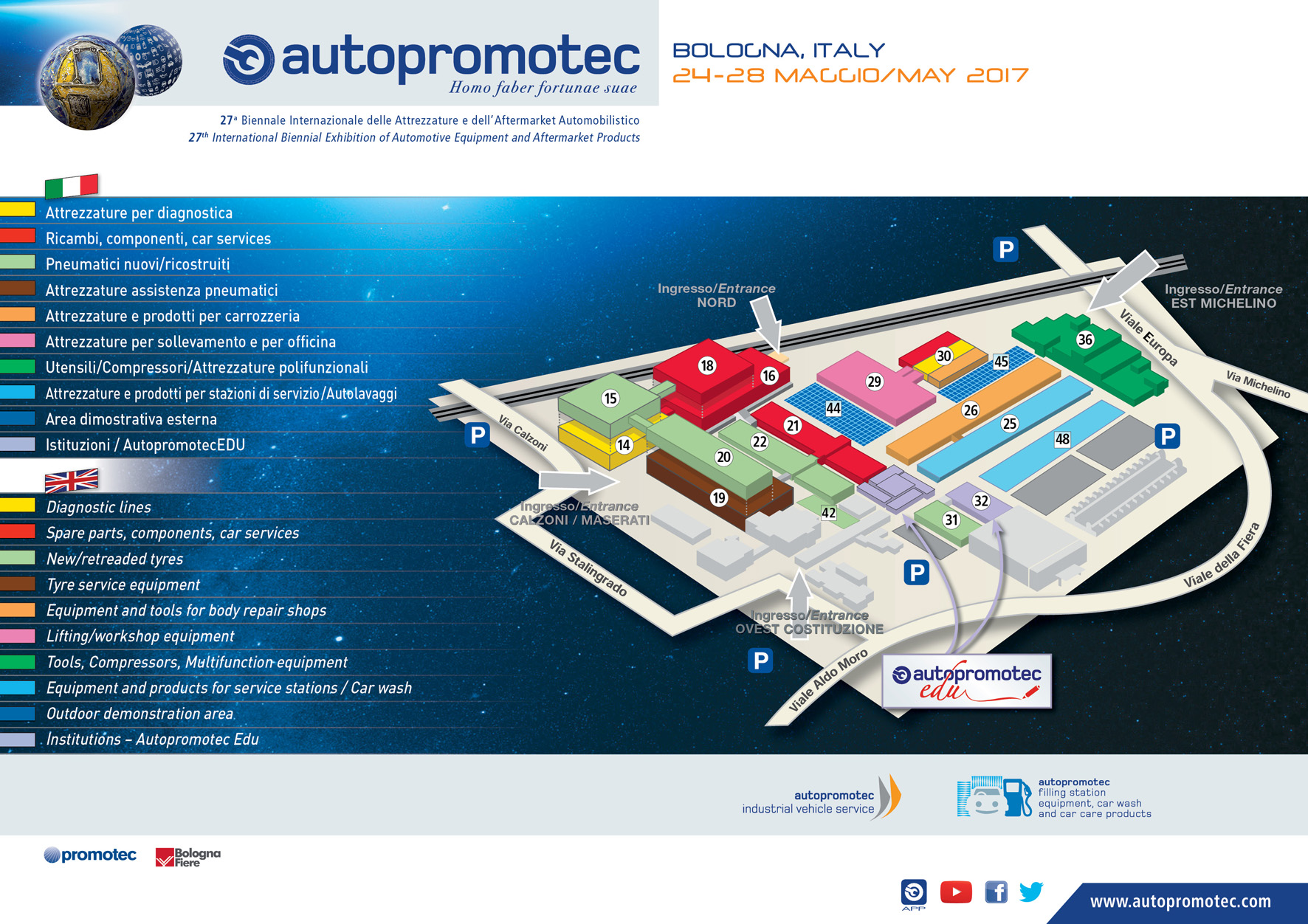 Show space for Autopromotec 2017, which runs from 24 – 28 May 2017 has already sold out – six months before opening. According to the show's organisers Promotec Spa, the growth comes as a result of a 19 per cent increase in the number of exhibitors compared with the same period in 2014.
And what's more, the tyres sector has reportedly witnessed the biggest increase in exhibitors, with the space dedicated to the tyre business having doubled. For the first time, all the sector's major brands will be exhibiting at Autopromotec.
The map of Autopromotec 2017 reflects an expansion that strengthens the "show-within-the-show" concept, a characteristic that allows attendees to plan their visit according to their professional interests, thus optimizing their time.
As Renzo Servadei, CEO of Autopromotec commented: "A full house six months before the start of the exhibition is an important achievement. It confirms the role of Autopromotec as an opportunity for the industry of the automotive aftermarket to gather and exchange information, as well as to showcase products and cutting-edge technological innovations." Servadei continued:
"Autopromotec Conference – State of the Industry 2016, the conference organised last June by Autopromotec, validated the role of Autopromotec as a loudspeaker of automotive industry trends and conduit for companies who are protagonists of the on-going revolution, tied to the increasing interpenetration between the automotive industry and the web. To back this up, during last June conference, Angie Cucco, Automotive Industry Google US, pointed out that each month 2.7 billion searches are made for spare parts and accessories through the Google search engine, and 425 million are related to after-sales service, a trend that will keep growing in the future."
Servadei concluded: "At Autopromotec, industry participants will discover how companies can evolve and innovate in order to achieve success within this framework. This is the real competitive advantage of the exhibition: it is a one-stop shop for gaining information so that players can stay ahead of the trends in repair and servicing."