Bright future?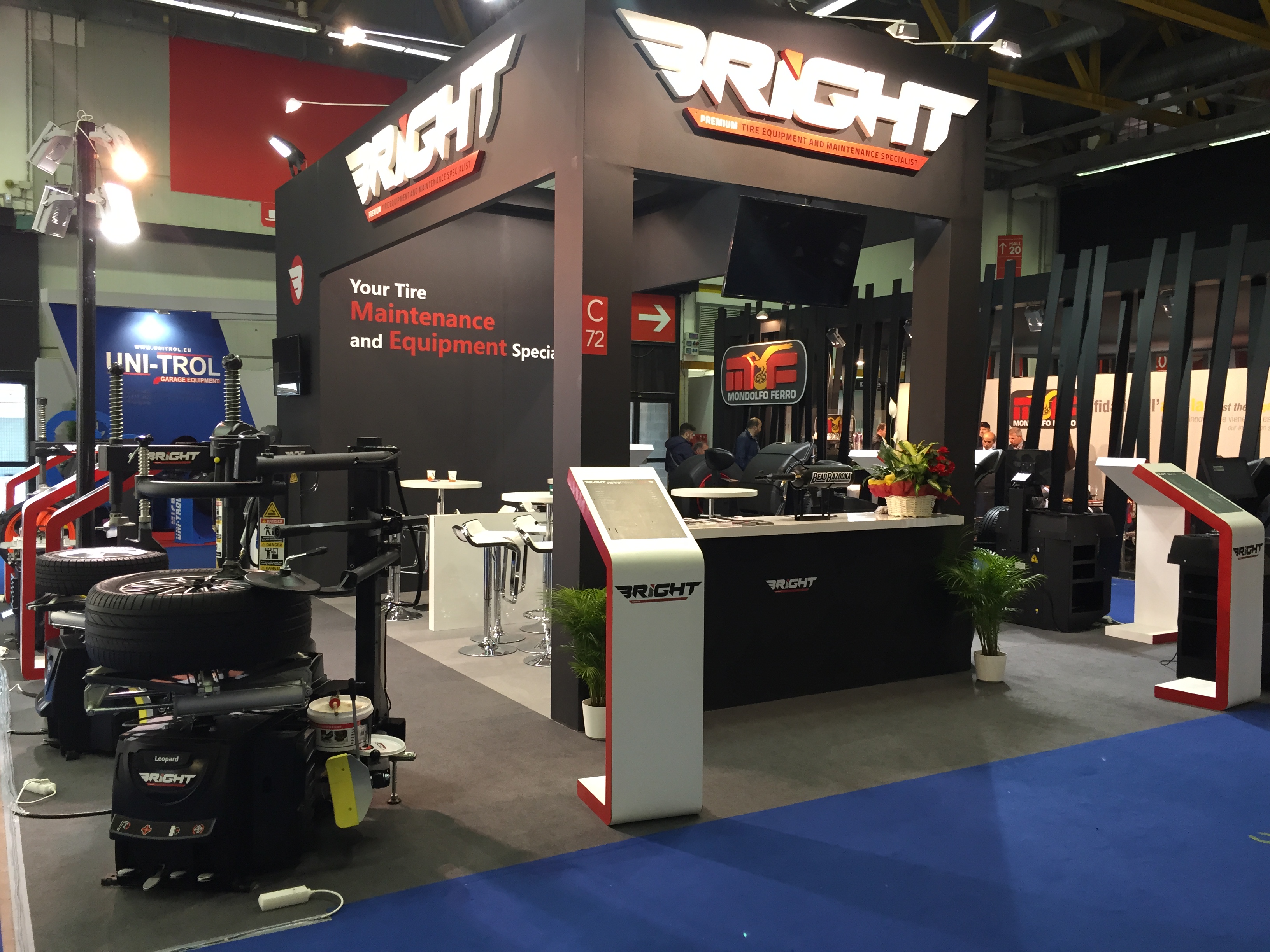 Chinese equipment firm aim to make European impact at Autopromotec
Having made their debut at the 2013 event, China-based garage equipment manufacturer, Bright Technology returned for Autopromotec 2015 to showcase its all-new Bright Premium range of wheel balancers which has been completely re-branded for the European tyre and automotive market.
Hosting the Bright Premium booth was Bright Technology's European Marketing and Distribution Division which is based in The Netherlands along with leading management members from Bright in China to present a new premium range of wheel balancers in a distinctive black colour and European-orientated logo.
The all-new series of balancers represents a distinct new direction in wheel balancing production as the Bright Premium equipment incorporates a new combination of precise Italian engineering from the firm's design department in Correggio, Italy with up-to-the-minute centring capabilities from Haweka in Germany and production in China.
A representative explained: "Our new range of Premium wheel balancers guarantee an impressive level of superior aesthetics coupled with the very latest advanced product technology which has already achieved a very positive initial response in Europe through offering an alternative range of garage equipment at a realistic 'entry level' price of just 1499 euros."
Three new pieces of equipment were making their long awaited debut at the show, two wheel balancers with the choice of either manual or automatic operation plus a totally new truck tyre balancer which includes a lift facility.
According to the company, this year's Autopromotec show has proved to be a resounding success for Bright Premium. It states that the reaction from existing and potentially new customers visiting the booth has been extremely impressive in terms of the quality and design of the entire wheel balancer series. A representative added: "There is no doubt that the Bright Premium brand looks set to become even more firmly established throughout Europe since becoming the very first Chinese tyre changer manufacturer to launch its own brand in this part of the world in 2014. This latest development further enhances Bright's dedicated ambition to eventually become the largest and most successful wheel balancer producer in the world with a special emphasis on knowledge, technology, design and quality."
Bright was formed in 1988 and is headquartered in the Yingkou – Liaoning province of China (where a number of tyre-related manufacturers are located) and at present around 50 per cent of its annual production of 60,000 machines is exported with 25 per cent being sold as private brand models for various companies around the world whilst the remaining 25 per cent is sold in the domestic market.