New warehouses, online tools and chairman mark Grouptyre's 20th anniversary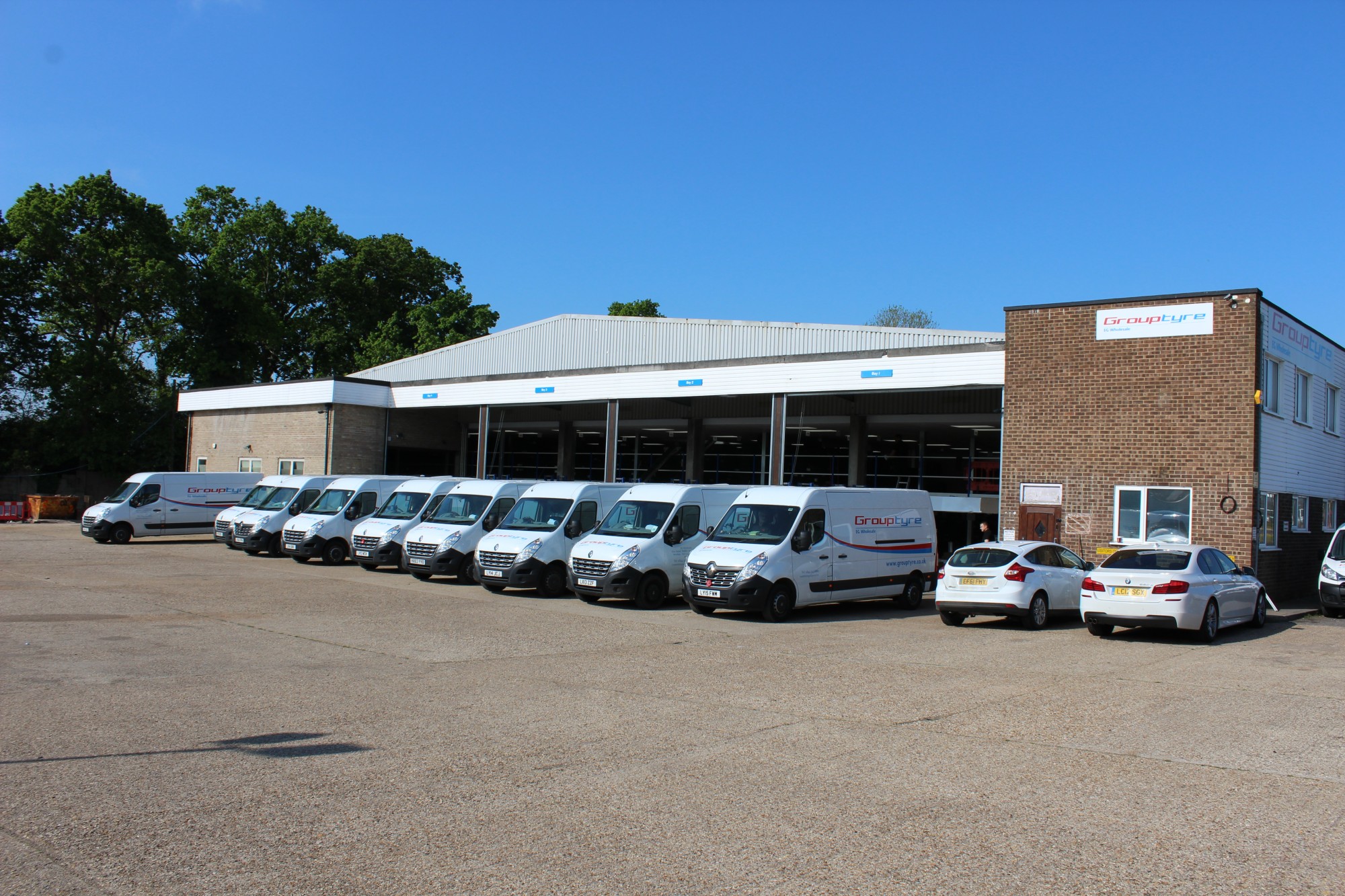 Grouptyre's 20th year has been marked by several new developments, including the appointment of Gary Oliver as its new chairman of the board of directors, new warehouse expansions for members, and the continued development of e-Commerce models on the wholesale (GroupLink) and retail (Tyres Online) sides – for more on the latter, see this month's Online Tyre Business feature.
The 20th anniversary celebration for the UK's largest independent wholesaler, made up of 10 independent member wholesalers across the country, took place earlier in the year, with the company transitioning to Oliver's new chairmanship signalling its continued evolution. Oliver, already managing director at Grouptyre Wholesale Ltd, took over the role from member Cooper Brothers' John Cooper, who stepped down to take up the vice chairman position, supporting the incumbent. Oliver's experience in the tyre industry spans 46 years, including the last four years with Grouptyre Wholesale, and he is helping to move the company into its next phase.
Originally formed as a buying group, Grouptyre has evolved into one of the UK's top three wholesalers, with the 10 group members supported by the central sales and marketing provider. The wholesaler has strategic partnerships with both major and exclusive brands, which it says helps its retail customers to greater profit opportunity as a result of their competitive buying power and suggested pricing, designed to maximise profits. The collective group turnover now stands at £310m.
Grouptyre employs more than 1,200 people, of which 39 are business development managers. Three regional sales managers cover the country and overall there are 40 local/regional warehouses operated individually by the members. A nationwide fleet of over 450 vans make, on average, deliveries to tyre retailers at least twice a day (sometimes more often, with on demand deliveries in some areas).
ETB, EG Wholesale enhance coverage
Members ETB and EG Wholesale are the latest members to increase and enhance their coverage, each of whom has opened new premises to service expanding wholesale operations. In May, EG Wholesale opened its West Sussex warehouse in Partridge Green. Grouptyre said that "continued investment" by members, "such as new warehousing, is one of the primary reasons for the continual growth of the company, who consistently strive to offer more to the retailer." Illustrating the diversity of members' interests, EG Wholesale operates as a division of a motor trade group that has petrol stations, convenience stores, property rentals and workshops, with a 40 years history, a turnover of £48m, and 230 members of staff.
ETB's new warehouse opened in summer across the road from its existing site in St Austell. The 35-year old family-run company services tyre retailers across the South West, Mid and South Wales and the Midlands from its four warehouses which are located in Worcester, Exeter, Bridgend and St Austell. The new purpose built 25,000 square foot warehouse in Bugle, St Austell houses up to 48,000 tyres with adjacent land also acquired for future expansion. Chaz Ivill, owner and managing director of ETB said the Grouptyre member hoped to have the new premises completed by early 2017.
"Grouptyre has evolved massively in its existence since its inception 20 years ago," says chairman Oliver, "and the figures speak for themselves. As a Group we move a huge amount of tyres from our warehouses to retailers, and these numbers just keep on increasing." The wholesaler said the group's continued investment in warehousing shows its commitment to providing first class service to tyre retailers.
The group has a vast range of car, van and 4×4 tyres from all the major tyre manufacturers and a wide range of exclusive brands such as Constancy, Evergreen, Goodride, Landsail and Rapid. Grouptyre aims to have the right tyre for their customers' requirements with over 7,000 product lines, which equates to approximately 1.5 million tyres in stock at any time.
"Our range of exclusive brands is second to none," adds Oliver, "and the quality of these brands which are imported is excellent, covering a huge range of sizes for car, van and 4×4. There are some great tyre labelling scores for these tyres, which gives the retailer additional confidence when selling them and the feedback we have from our customers is phenomenal. This along with our retail support packages shows why Grouptyre is the go-to place for tyres."
Online business support
GroupLink, a virtual warehouse for instant stock check, pricing, alternative recommendation and ordering, is the group's B2B web store, and all retail customers, old and new, are offered free full on-site training of GroupLink. Grouptyre said that this is provided by an experienced representative to ensure the web-based tool is utilised to its full potential.
As has been the trend in UK wholesale, Grouptyre is also supporting retailers in running the online side of their businesses too. The group offers assistance in setting up websites for those who do not already have them, while its Tyres Online tool helps retailers to access the online market without needing to make significant investment. Grouptyre has noted the trend for consumers, especially those in the newest generation, to prefer to make their purchases online. Tyres Online features as a button on the retail partner's website, and although it is not a full e-commerce website, it displays tyre availability and price, allowing the consumer to reserve stock and schedule a tyre for fitting.