Dmack completes Corsican asphalt challenge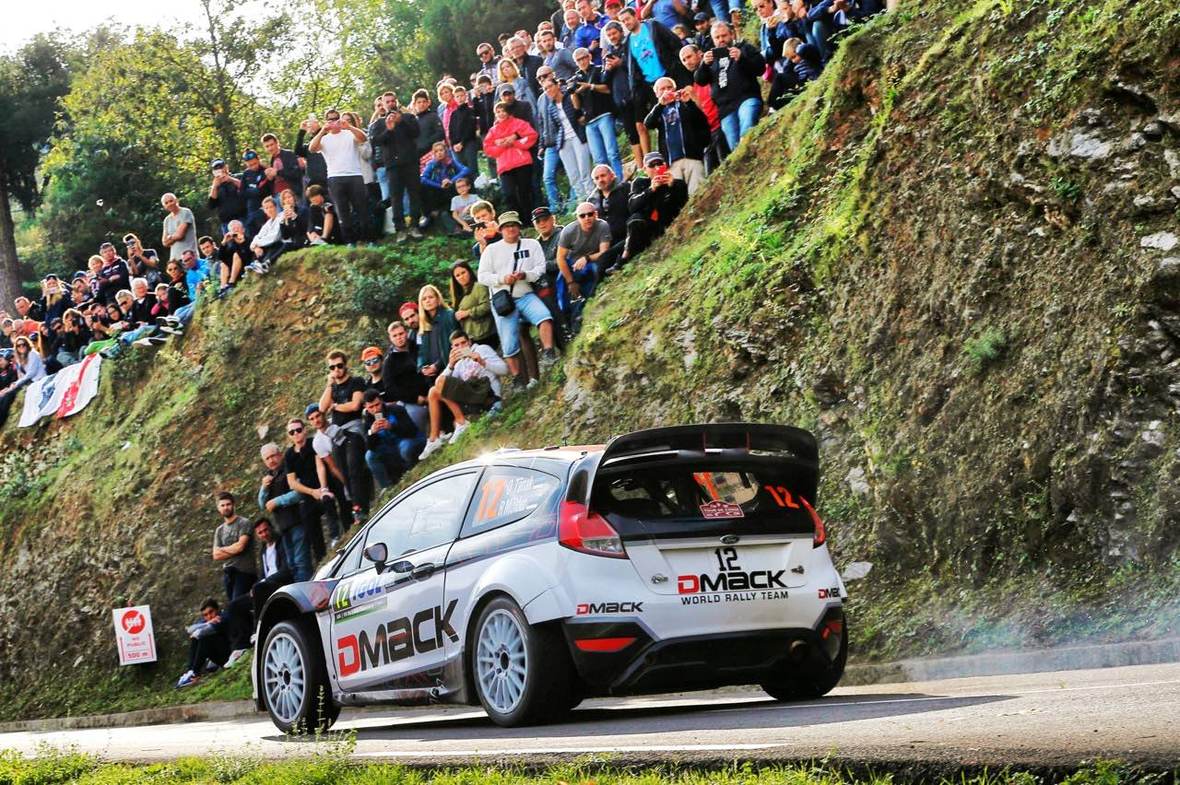 A solid performance saw Dmack World Rally Team's Ott Tänak equal his best finish on the Tour de Corse as Dmack tackled the arduous asphalt conditions on Corsica for the first time. Round 11 of the FIA World Rally Championship was the final all-tarmac event, with Dmack's DMT-RC2 tyre improving on the firm's debut outing in Corsica. With limited experience on asphalt, Dmack played its joker to introduce a new range of tyres at Rally Germany in August. They helped Tänak set top-three stage times.
While the conditions in Corsica were much tougher than in Germany, with each special stage boasting an unrelenting series of corners, Tänak finished 10th overall and Dmack came away with important technical data to move forward for next season.
Tänak and co-driver Raigo Mõlder led the team charge in their Ford Fiesta RS WRC on an event which delivered a challenging format. Each day featured two passes over an extra-long stage with limited service opportunities helping to focus drivers' attention.
The scenic mountain passes, famed for their continuous corners and lack of straights, delivered the expected challenge. Narrow roads are often lined with rocks on one side and steep drops on the other, leaving no room for error.
And the surface changes frequently. From wide flowing roads with new Tarmac to narrow bumpy tracks over old Corsican roads – worn away after years of rally action.
That created a demanding event for tyres with Dmack drivers able to use the soft compound S5+ and hard H5+ during the weekend.
The opening action on Friday took place around Ajaccio before crews moved to the service park in Bastia where a two stage loop was tackled twice on Saturday. Sunday saw a long drive south to the finish in Porto Vecchio, taking in two stages along the way – including a 53.78km pass over Antisanti- Poggio di Nazza.
In preparation for next season, and armed with crucial performance data from Germany and Corsica, Dmack will undertake an important asphalt test later this month as its works to upgrade specifications for 2017.
Dick Cormack, Dmack managing director, said: "It was the first time we've competed in Corsica and it was always going to be a challenge to fight with Michelin who have years of experience on these technical roads and surfaces. Ott matched his result from last year and we've come away with experience that you only gain from competition at this level."
Ott Tänak, Dmack World Rally Team driver, said: "It was a difficult weekend and we weren't able to push for a higher result but it was important to complete all the stages and get the experience for next season. These roads are very specialised and now at least we have more knowledge for 2017."