Dmack targets home success on GB gravel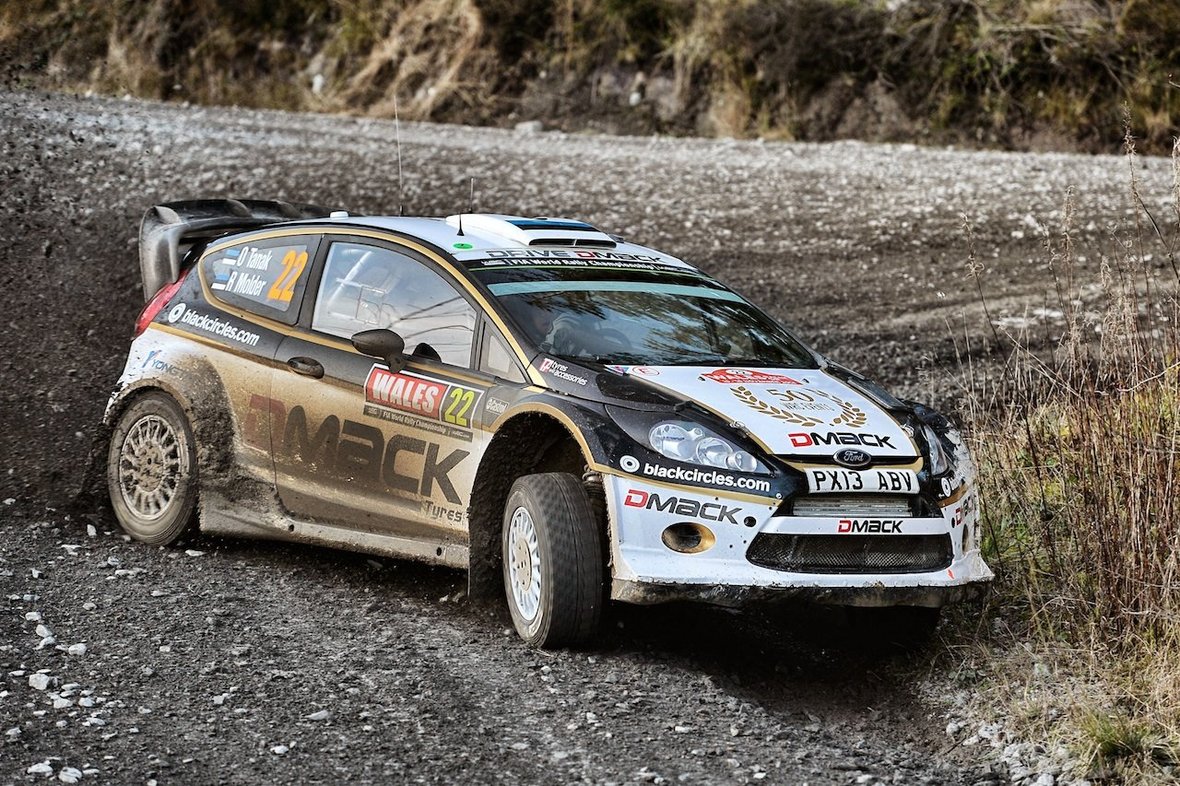 Dmack said it would target another top gravel result on its home round of the FIA World Rally Championship next weekend at the penultimate event of the season, Wales Rally GB. The 2016 UK round of the WRC could be one of the toughest in recent history, Dmack states, with new stages, significantly extended competitive sections and lack of mid-leg servicing making it a huge challenge for drivers and tyres alike. Since the supplier introduced a new range of gravel tyres in May, Dmack World Rally Team's Ott Tänak and Raigo Mõlder have scored 16 fastest stage times and led events in Poland and Finland in their Ford Fiesta RS WRC.
The Dmack team will use the same DMG+2 GS61 tyres to try and top the time-sheets again in Wales, with a maximum quantity of 22 tyres permitted to cover the 330km competitive route. And that's a route which takes in some classic forest stages across Mid-Wales.
The task is made even more difficult as organisers have not permitted any mid-leg service opportunities on Friday and Saturday. A mid-leg remote tyre change zone will give crews the chance to bolt on new rubber on Friday but on Saturday they will face nearly 100km of stages on the same set of tyres – that's 25 per cent more than the normal maximum distance.
Those tyres will have to cope with Rally GB's traditionally tricky roads. The forest stages are famed for muddy, slippery surfaces mixed with hard, rocky sections. While the event is running a few weeks earlier than normal this year, the wicked Welsh weather can still be unpredictable with rain, hail and fog not uncommon.
Alongside Tänak, the Drive Dmack Trophy Team has also entered three crews in Fiesta R5 cars – every winner of the Drive DMACK Fiesta Trophy to date. Sander Pärn and James Morgan were victors in 2014, Norwegians Marius Aasen and Veronica Engan won in 2015 and Welsh duo Osian Pryce and Dale Furniss were crowned champions last week in Spain.
The event is again based at Deeside in north Wales but, with a number of new stages and current tests run in reverse direction to before, it will have a distinctly fresh feel with drivers making new pace-notes.
After a Thursday evening ceremonial start in Colwyn Bay, crews head south early on Friday morning to tackle a four-stage loop, including the Hafren test – the longest of the event at 35.14km. It's a mammoth day and, with 178km of action, boasts more than half of the event total.
Saturday hosts over 99km across eight stages to the west including famous names like Gartheiniog and Dyfi. Sunday brings the event to a close with six stages before the finish podium celebrations in Llandudno.
Dick Cormack, Dmack managing director, said: "Wales Rally GB always throws up a huge challenge but the lack of servicing and long competitive sections will make next week's event even tougher. However, as we've seen already this season, our gravel products are extremely competitive so I'm sure we can expect more top times from Ott."
Ott Tänak said: "The Rally GB stages are great fun to drive and this year's event will see us make quite a few new pace-notes as many stages are either new or reversed – and that's always a challenge. We are back on gravel so the aim is like always – to go as fast as possible and be competitive like the other gravel rallies this year."