Tech expands TPMS range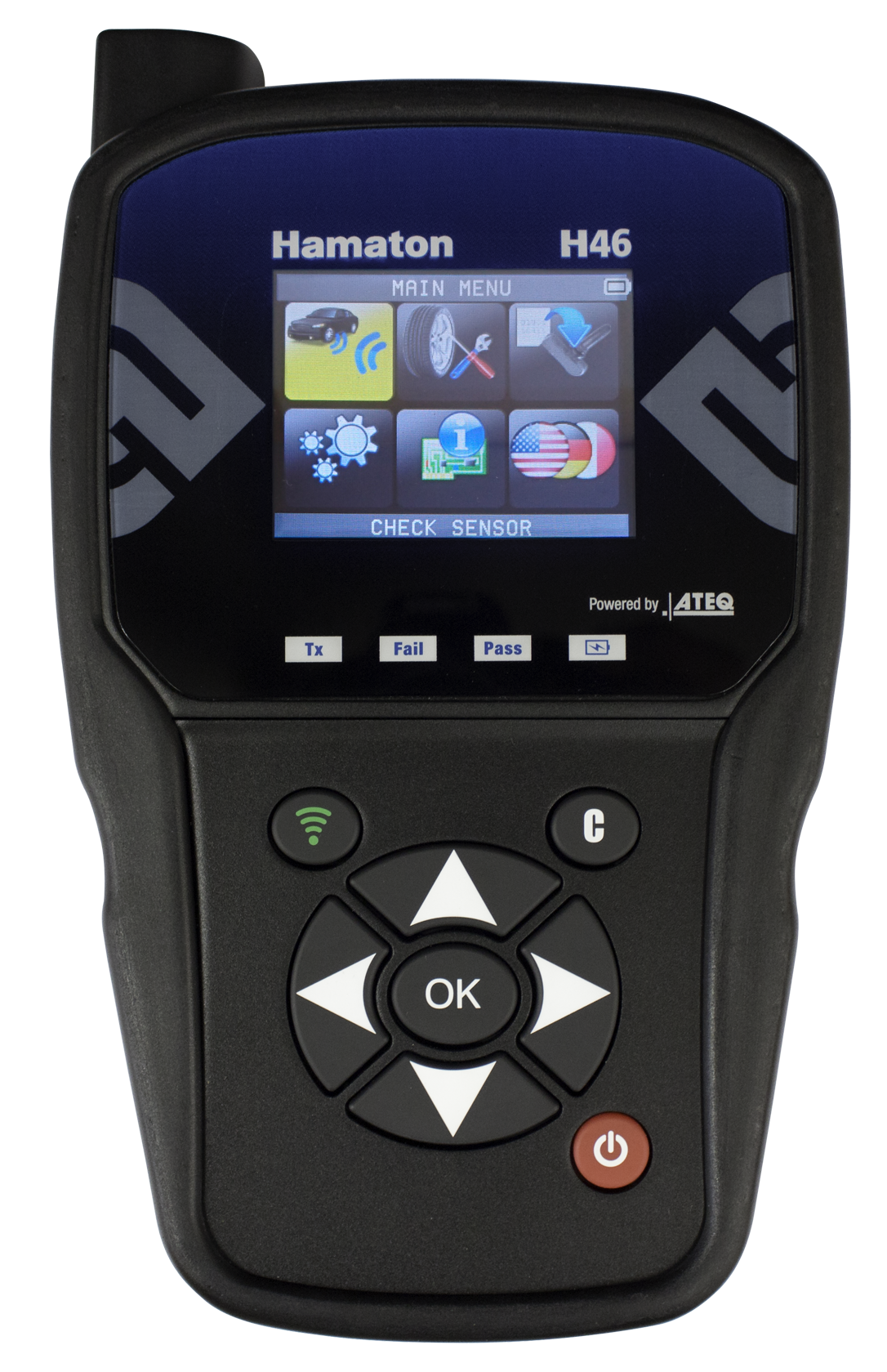 Nearly a year on from the launch of the T-Pro1 Tech TPMS will continue to advance its TPMS programme in the autumn with the addition of Hamaton H36 and H46 diagnostic tools into the programme.  The company also launched the Tech OE-R sensor and ATEQ VT36 diagnostic tool at the Reifen exhibition in May.
The T-Pro 1 and 2 have a combined coverage of over 90 per cent of direct-TPMS enabled vehicles. They are built with the seven-year Maxell battery, the latest NXP chipset and a new lighter, stronger housing. Configuration time is now 4-7 seconds, a figure Tech claims is market-leading. It can be configured using ATEQ, Hamaton, Tecnomotor, Texa, Snap-On and BrainBee diagnostic tools and comes with a three year (40000km) sensor warranty.
The Tech OE-R sensor offers a direct replacement for OE sensors and offers users a cost-effective, efficient solution which requires no additional programming.  Users can simply fit the sensor and apply the relearn procedure, for it to become fully functional. It fits all alloy wheels, is equipped with the latest NXP chipset and seven-year Maxell battery and comes with a three year (40000km) sensor warranty.
The Hamaton H36 is a starter diagnostic tool; low cost, robust and easy-to-use, it configures the T-Pro sensor in seconds, reads all OE sensors, and can be upgraded to programme all other universal aftermarket sensors. The H46 offers additional functionality by providing indirect, manual, and auto-relearn procedure information, as well as optional OBDII module and tyre tread depth gauge. Both tools come with free updates for five years (pre-upgrade) and a two year warranty.
Tech states it is committed to providing customers with the complete TPMS solution and the addition of these new products will offer garages and tyre bays across Europe more choice and more flexibility to deal with the diverse demands of the TPMS marketplace.