European debut for Dunlop Elite 4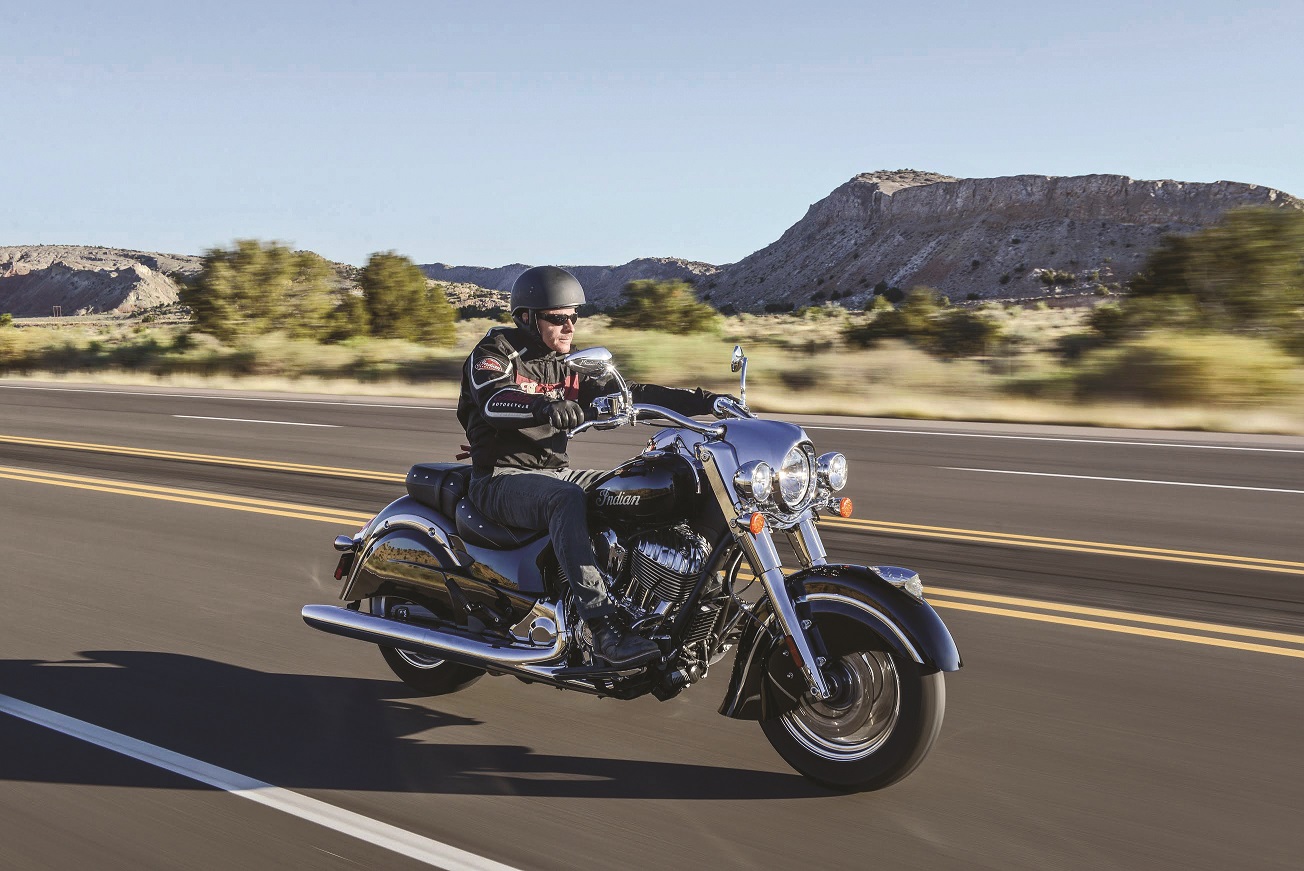 Dunlop has launched its successor to the Elite 3 motorcycle tyre line in Europe, and claims higher mileage potential from this all-new product, the Elite 4. The range, which is available in both radial and cross-ply constructions, includes four rear sizes that feature Dunlop's Multi-Tread (MT) technology and seven front tyres – a size line up intended to offer fitments for a large variety of cruiser and touring models.
MT is described as forming the "central advantage" of the Elite 4 and, according to the manufacturer, the MT combination of a long-wearing centre compound and softer shoulder compound provides both outstanding mileage and handling. MT is paired with a continuously wound hexagonal bead construction – originally developed for Dunlop's racing tyres – that stiffens the lower sidewall and is said to give the rider "superior feel when cornering" and higher overall ride quality.
The Elite 4 tread pattern is described as "aggressive" and is an outgrowth of the cosecant-curve design first introduced in Dunlop race tyres. The tyre maker shares that this new pattern features a significant contact area and long tread grooves that put more rubber on the ground and help evacuate water from the contact area. Dunlop says the tread is designed to provide even wear from centre to shoulder for consistent handling as the miles add up, while both front and rear patterns were designed to limit road noise.
"In many cases, riders will be able to double the mileage compared to the single-compound tyres they previously had to choose from," claims Dmitri Talboom, European product manager for Dunlop. "In addition to being suitable for many new models, the Elite 4 gives new life to older bikes by offering better mileage, more wet and dry grip, less road noise and improved ride compliance, a huge benefit for both older and new machines." Dunlop notes that the broad Elite 4 range even includes fitments for the Honda Gold Wing, and tests carried out in March using size 130/70R18 and 180/60R16 tyres fitted to a 2007 model Gold Wing GL1800 showed a five per cent increase in mileage over the Elite 3, an improvement Dunlop attributes to the introduction of MT on the rear tyre.