Dunlop extends RoadSmart III to scooter segment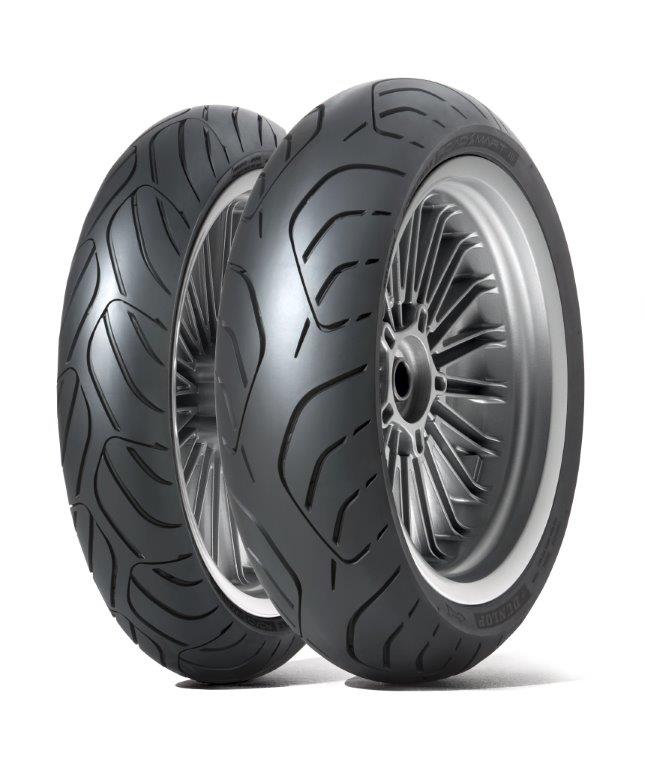 A year has passed since Dunlop brought the RoadSmart III to market, and the initial 18 specification range is now being extended with a new variant designed for the growing premium touring and sport scooter market. The RoadSmart III SC is positioned above the ScootSmart in Dunlop's portfolio and has been designed to provide a high level of all-season performance and durability.
With the RoadSmart III SC, Dunlop aims to cater to riders who seek a comfortable commuting bike but also demand a level of handling sportiness and agility more akin to that experienced when riding a nimble sports-touring bike. The manufacturer notes that this crossover of requirements presents an interesting challenge for tyre design; it has been met with a combination of proven and new technologies.
The RoadSmart III SC uses the same Interconnecting Groove Tread (iGT) pattern as the RoadSmart III, and Dunlop says this pattern provides optimal water evacuation and even wear. The Jointless Belt (JLB) construction is another technology inherited from the sport touring tyre, and its use in the RoadSmart III SC is a scooter segment first. Dunlop comments that JLB helps maintain a stable contact patch and reduces distortion and excessive heat build-up.
A third technology debuts in the RoadSmart III SC. This is Camber Thrust Tuning (CTT), and its purpose is to provide progressive and effortless cornering.
When a bike is leaning and turning, the difference in camber between the angled front tyre and straight-ahead rear tyre can lead to heavy steering and handling characteristics. Whilst the resultant greater feel and feedback at very high speeds may be desirable on a sports bike, for the scooter version Dunlop has implemented CTT technology to reduce the steering effort required. The shape of the tyre's sidewall has been tuned to improve the ease of turn-in, a quality ideal for city commuters seeking agile and quick steering response.
The bike version of the RoadSmart III was runner-up in the test of four established motorcycle tyre brands conducted last year by Europe's highest-circulation motorcycle magazine, Motorrad. The German publication wrote that the Dunlop tyre corners with considerably greater manageability than its predecessor and is much more responsive when cold. Furthermore, its testers only sensed a small upwards pull when braking at lean angles, while Motorrad proclaimed straight line running and stability in curves to be top-level.
By extending the range to cover premium scooter fitments, Dunlop's European product manager, Dmitri Talboom, is confident that riders will find the RoadSmart III SC to be a sector leader: "By combining proven technologies such as the iGT tread and JLB with the latest Camber Thrust Tuning, we believe that we have the optimum choice for riders of more powerful and sporting scooters from manufacturers such as BMW, Kymco, Suzuki, SYM and Yamaha. Indeed, the Dunlop RoadSmart III SC has also received endorsement from a leading premium scooter manufacturer – Yamaha has chosen to equip the 2017-model Tmax 530 DX with the RoadSmart III SC."
The RoadSmart III SC is available in two front sizes, 120/70R14 and 120/70R15, and two rear sizes, 160/60R14 and 160/60R15, to suit a wide range of scooters.