Dunlop introduces D429 tyre for Harley-Davidson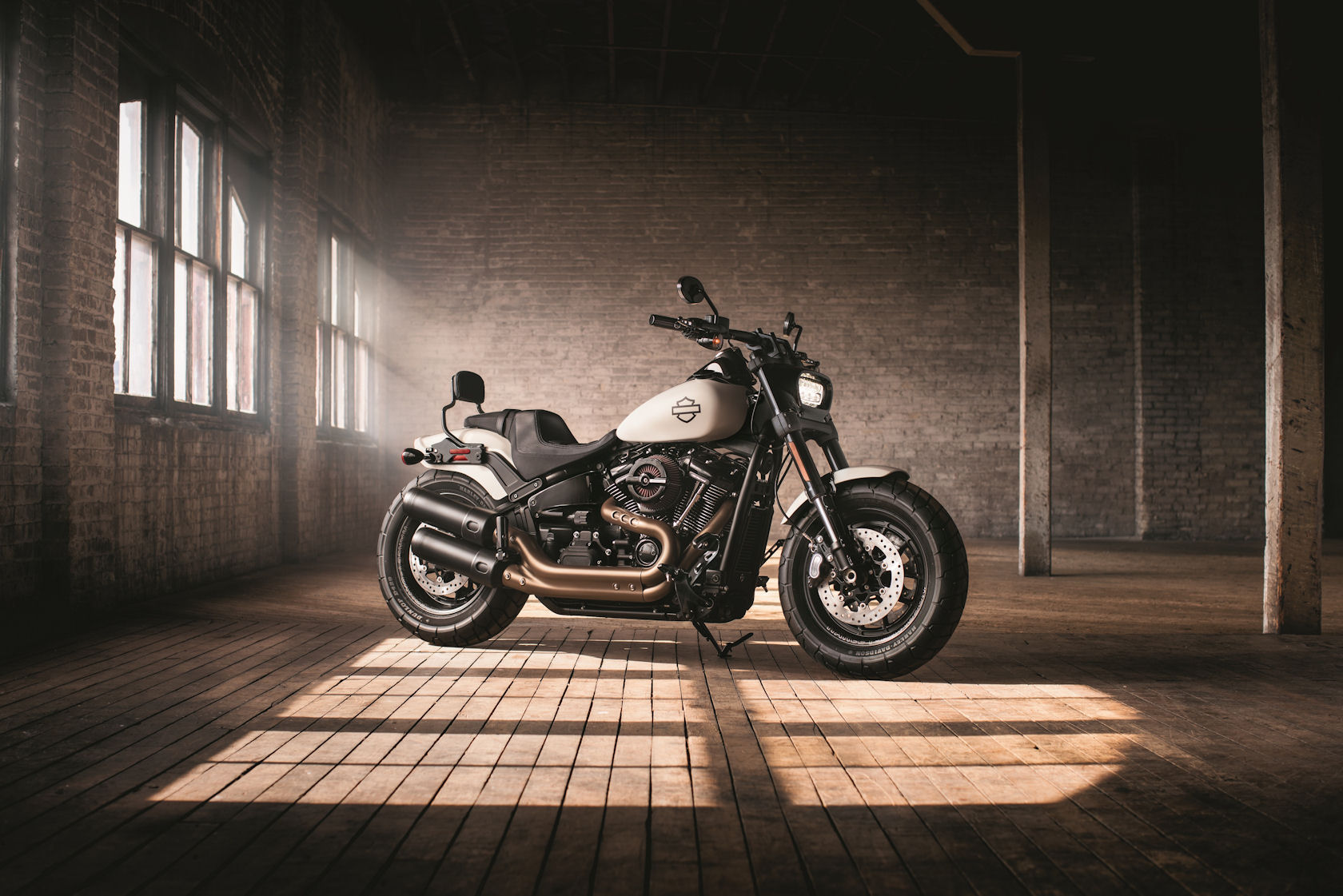 The long-standing Dunlop and Harley Davidson relationship begins a new journey this year, with Harley Davidson announcing that its 2018 series Fat Bob and Fat Bob S will be fitted with Dunlop's new D429 tyres.
The distinctive new Dunlop D429 has an aggressive scrambler-like tread pattern. This was developed by Dunlop in close conjunction with Harley-Davidson to match the specific needs of the Fat Bob and Fat Bob S. The pattern was designed to match the all-new Harley-Davidson Softail chassis line, which as Dunlop comments, offers a potential for dynamic riding never seen before on the legendary American V-Twins.
"The Fat Bob has a 1.8 litre engine producing muscular torque at low revs. This places very specific demands on a tyre, which is why the D429 features a computer-optimised tread profile to help durability and promote even wear," says Dmitri Talboom, Dunlop Motorcycle Europe product manager.
The D429 features Harley-Davidson/Dunlop branding on the sidewalls and is available in Europe through Harley-Davidson dealers and Dunlop motorcycle tyre specialists.
The launch of the D429 continues an official OEM supply partnership which began 37 years ago when Dunlop was chosen as the approved tyre for the Sportster. Last year, Dunlop celebrated having supplied 10 million original equipment tyres to Harley-Davidson.