Continental adds to TPMS portfolio with launch of ContiConnect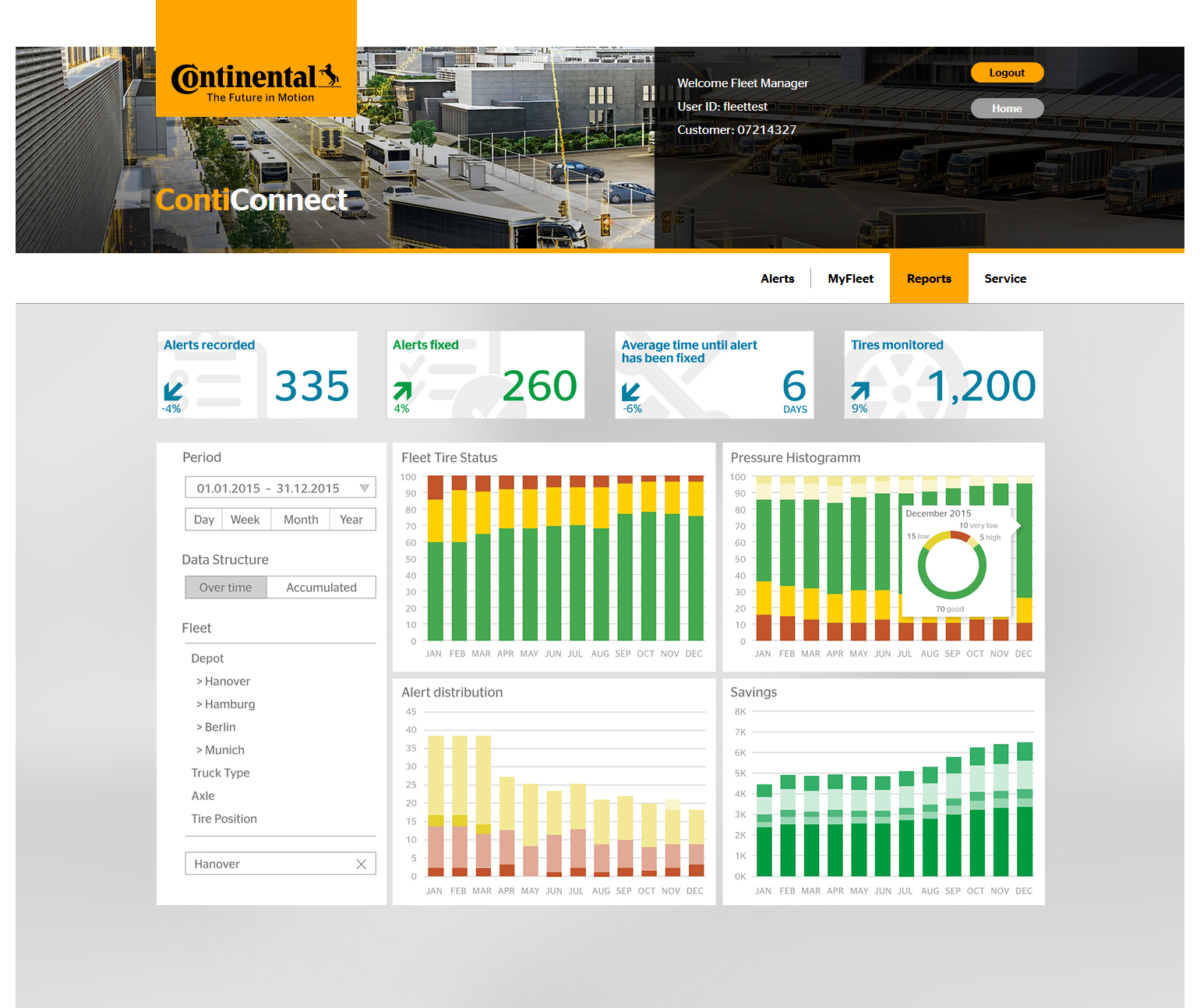 Experience with truck fleets in Germany has shown Continental that while both fleet owners and drivers appreciate the value of tyre pressure monitoring systems, more than two-thirds of all fleets don't yet realise the full potential that digitalisation offers. The tyre maker and automotive systems provider aims to change this, and has introduced a digital product that extends the benefits delivered by ContiPressureCheck, the TPMS first introduced by Continental in 2013 and now offered in 27 markets around the world.
"We are proud to announce that ContiConnect will be launched in the second quarter of 2017," states Nikolai Setzer, head of Continental's Tire division. ContiConnect is a tyre information and management system that draws and monitors data from ContiPressureCheck sensors and then analyses it and provides reports on tyre pressure and temperature for an entire fleet, notifying fleet managers if corrective measures are required. Information on tyre performance and efficiency across a fleet can be obtained through an online portal.
"With ContiConnect we take a huge step forward in our evolution from a premium tyre manufacturer to a solutions provider," comments Setzer. "We enrich our long-term experience in the tyre industry with data created by sensors in our truck and bus tyres. For our customers this means a change from manual and routine tyre care to automatic monitoring and targeted care. They profit from our unique combination of competences: with profound know-how on tyres as well as on sensors and vehicle-related in-house data. This makes Continental the perfect partner in an ever digitalising logistics world."
Switching from manual to automatic tyre monitoring can deliver fleets significant savings, Setzer adds. It has long been said that tyres directly account for five per cent of a fleet's costs, yet influence a further 35 per cent of costs thanks to the role they can play in determining fuel consumption and repair and maintenance costs. "Now with ContiConnect, we aren't only targeting that 40 per cent as we did in the past, we're adding management and administration." The head of the Tire division opines that addressing this area by performing TPMS checks online instead of manually in the yard can influence an additional 13 per cent of fleet costs. "This means more than 50 per cent can be tackled by intelligent tyre solutions."
ContiConnect works with both retrofitted ContiPressureCheck sensors and with the new Continental iTire.