GSF Car Parts hosts hundreds at Tottenham branch open evening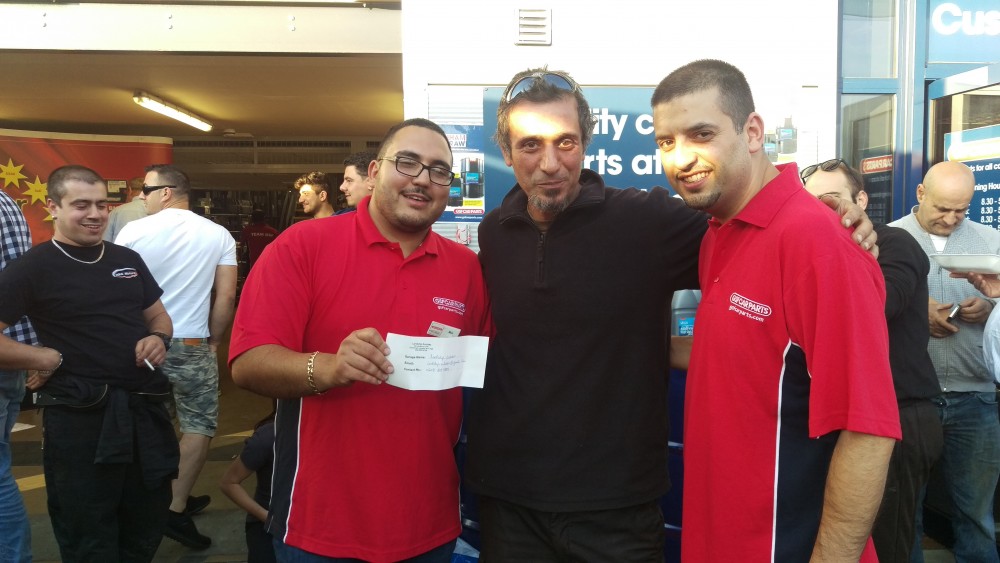 National motor factor GSF Car Parts held an open evening on 14 July at its Tottenham branch, attended by more than 200 people from a thriving local trade customer base. Having opened three years ago, the branch is one of the network's top performing outlets.
The event was supported by key suppliers including Schaeffler, Banner, Sealey and Cataclean. Schaeffler's LuK van provided a practical demonstration of DMF tools and a DSG gearbox simulation. A Banner Batteries darts game proved popular on the night too, while the GSF Sealey Tool van traded briskly, having spent a couple of extra days either side of the event visiting local customers. The evening was catered entirely by the GSF team. Branch manager Veli Ahmet and sales manager Muss Ugan were among a staff team that supplied a barbeque.
The winners of the prize draw, held on the night as an added incentive, were Mark from Ross Motors and Alex from Smart Tyres, both of whom won money off vouchers to spend with GSF Car Parts, whilst Tony from Lordship Autotec was the lucky recipient of 199 litres of the bestselling Vetech 5W-30 ESL Pro Multi-fleet oil.
"Customers are still thanking us now, nearly two weeks later," said Simon McMullen, regional sales director. "It was a great evening and just really humbling too see the efforts of all the branch staff and the warm appreciation of a loyal customer base."