Agreement gives Continental room to expand tyre plant in Hefei, China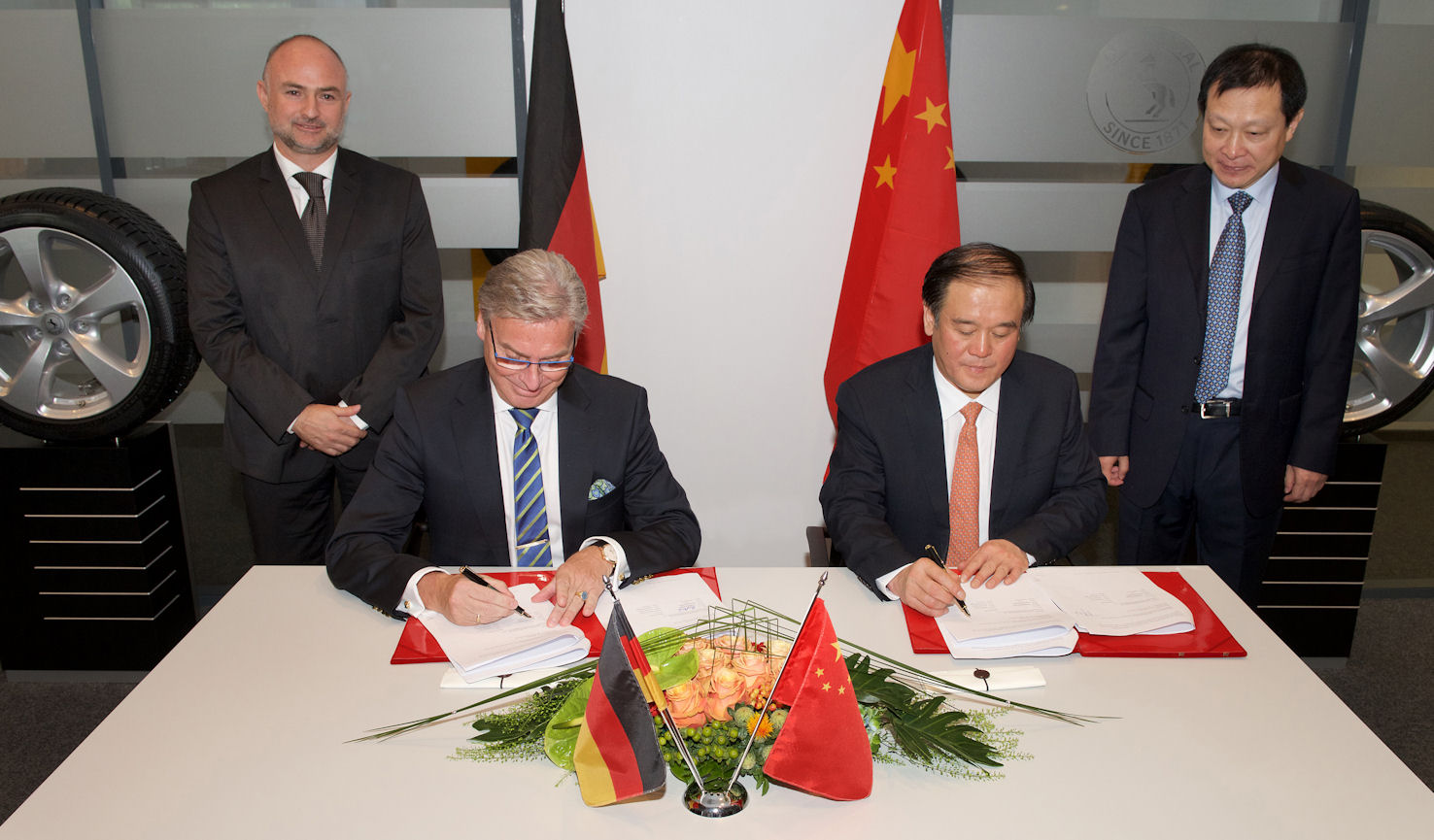 At a ceremony held at Continental's headquarters in Hannover, Germany yesterday, the tyre maker signed a long-term option for acquiring additional land adjacent to its plant in Hefei, China. The deal almost doubles the space available for further expansion at the site.
An eleven-person delegation of senior representatives from various Chinese committees and agencies, led by Han Bing, the Deputy Mayor of Hefei, travelled to Germany to conclude the agreement. the Deputy Mayor signed the Memorandum of Understanding together with Burkhardt Köller, head of controlling for Continental's tyre division and chairman of the Continental Reifen Deutschland GmbH Management Board.
"In line with our long-term growth strategy, Vision 2025, we have been very systematic in expanding production capacities at our Hefei plant in China," said Köller at the signing ceremony. "This purchase option for additional plots of land puts us in a position to almost double the amount of space available to us, which brings us in valuable long-term latitude in our planning. On this basis, we can now consider some very different scenarios and then act in accordance with actual market developments and the way our sales develop in the various product segments."
The Continental tyre plant in Hefei opened in 2011, and since that time the company has continuously expanded passenger car and light commercial vehicle tyre production capacities on the existing factory site. Current annual capacity for these products is five million pieces. Last year, Continental announced plans to elevate annual capacity up to 14 million units through a €250 million investment, and at the same tyre expand its bicycle tyre production there up to 13 million pieces a year by 2025. The signing of the MoU gives the tyre maker the space needed to realise these growth goals, and will boost total investment in the Hefei site since the initial groundbreaking in October 2008 to more than €500 million.