Continental opens China test centre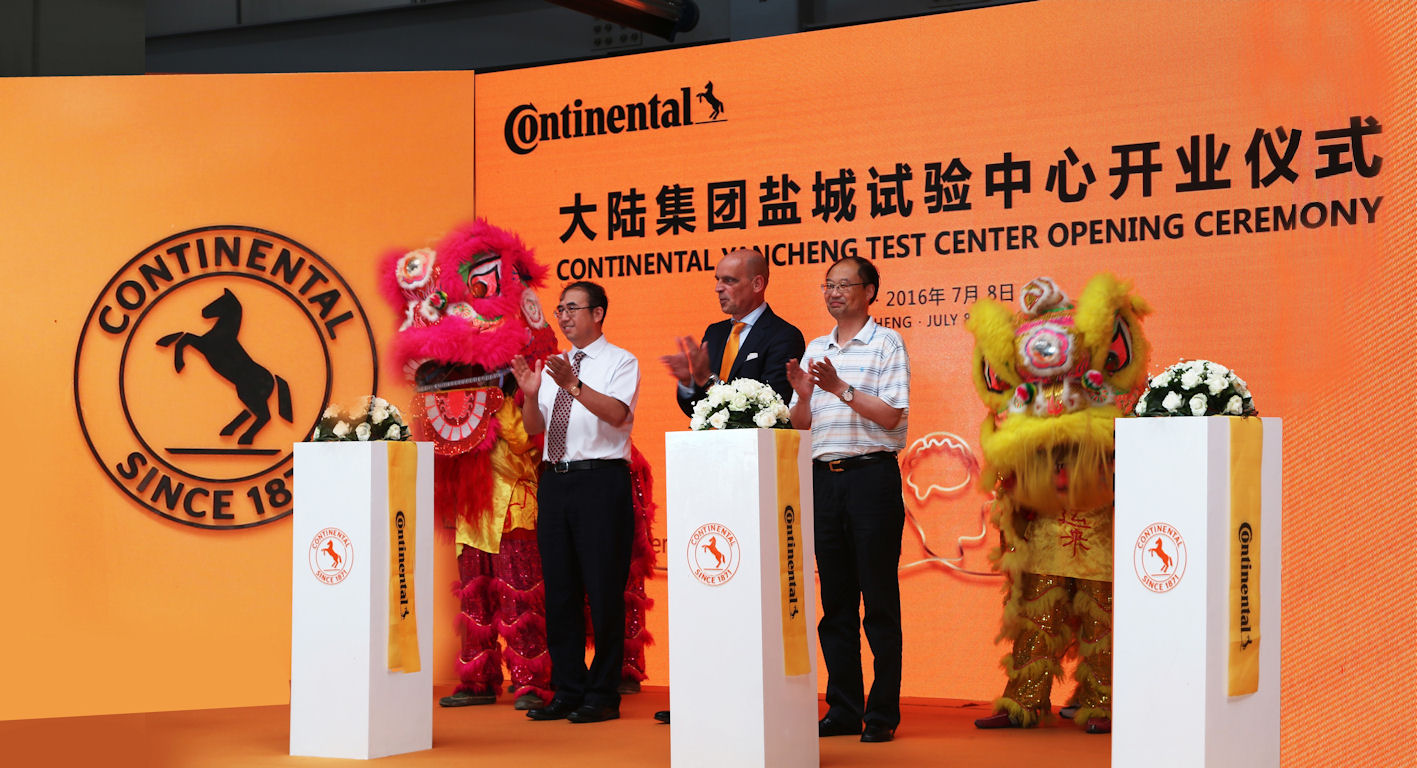 The official opening of Continental's newest test centre took place last Friday, and the tyre maker and automotive supplier says this facility, which is located in Yancheng, Jiangsu province, will "provide Continental with a more solid foundation for technical support and product development in China."
At the Yancheng site, Continental will work together with the China Automotive Technology & Research Center (CATARC) on the testing and evaluation of tyres and other Continental products and systems, including electronic and hydraulic brake systems and advanced driver assistance systems (ADAS). The phase one incarnation of Continental's test facility in Yancheng is housed in a 2,500 square metre premises and includes test workshops and offices.
"The opening of the test centre Yancheng reflects Continental's long-term commitment to the Chinese market through developing local products and providing Chinese customers with cutting-edge technologies and R&D capabilities," comments Frank Jourdan, president of Continental AG's Chassis & Safety Division. "In addition, we are very happy to cooperate with CATARC so that the new test centre will also bring the most advanced safety technologies to China. It is our goal to meet local market demands, as well as help to enhance China's road safety consciousness and support the realisation of Vision Zero."
The CATARC is a science research institute established in 1985 to aid China's management of its national automotive industry. It now belongs to state-owned commission SASAC and is active in the formulation of technical regulations and automotive standards, and conducts testing for the industry. In January, Continental and CATARC signed a strategic cooperation agreement in order to strengthen the two parties' long-term bilateral relationship.
"Continental is one of our important partners, whom we have cooperated with in different areas for many years," shares Li Zanfeng, general manager of CATARC Test Proving Ground Yancheng. "Undoubtedly, the joint investment on the test centre Yancheng is another milestone of the strategic cooperation which will enhance the cooperation in the area of automotive safety."