SD-International welcomes international audience to Pace and Zeta exhibit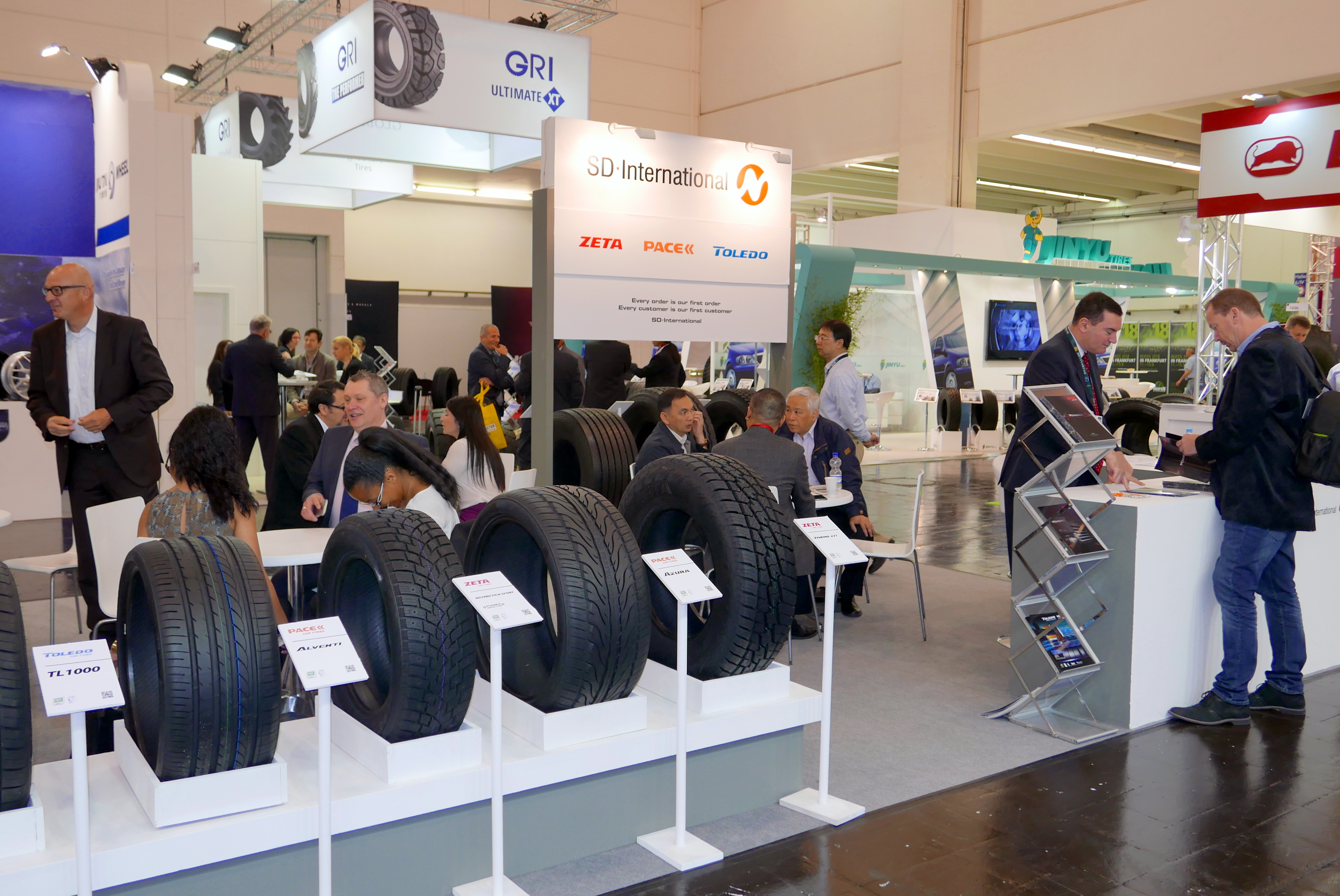 SD-International exhibited various Pace and Zeta-brand products at Reifen, which the company traditionally uses as a European and global meeting point. This year particular emphasis was placed on meeting existing and potentially new customers from Germany.
The SD-International stand featured a selection of patterns from the company's exclusive Pace and Zeta Private brands for the PCR, UHP, van/light commercial, SUV and truck market sectors plus a new Zeta studdable pattern from the Antartica range was making its debut at the event.
SD-International Director, Peter Nicholls commented: "In our opinion the Reifen Show is Europe's only truly international tyre show and is therefore a perfect opportunity for us to showcase our growing product portfolio to a global audience and we were also introducing a new tyre range that has been produced in Thailand for the North American and Asian tyre markets."