New Bright tyre changers exhibited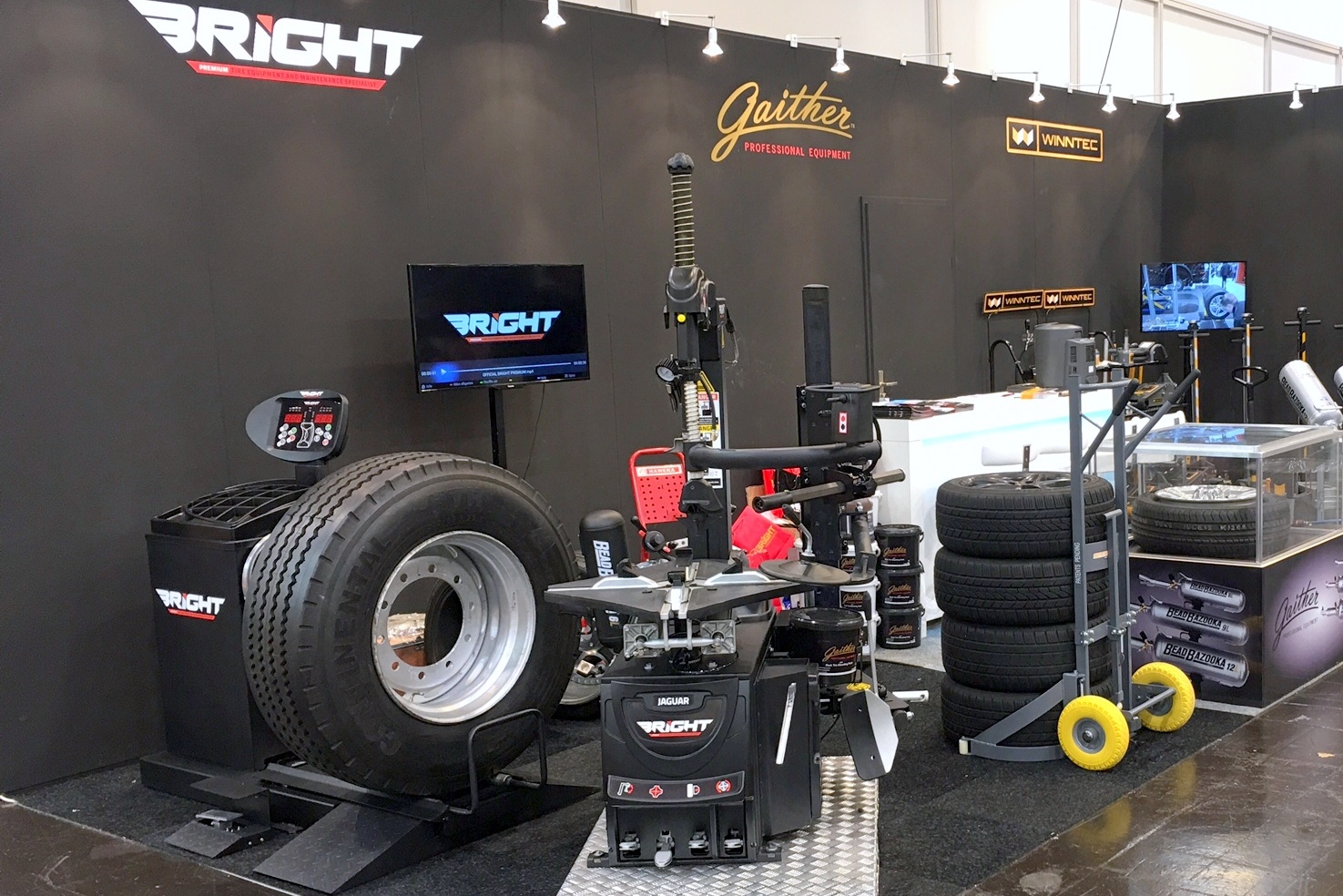 Bright Technology made its third appearance at the Reifen 2016 show in May. According to the company, the main objective was to introduce the European tyre and automotive markets to its latest tyre changing product innovations.
The most important announcement was the appearance of the company's very latest premium tyre changer which was originally launched in 2014 but was making its debut at the Reifen Show and in partnership with Gaither Tool offered a new unique – limited edition version which was on display and comes complete with Gaither's increasingly popular Bead Bazooka.
A Bright Europe representative said: "With the Bright Premium range now firmly established for the past two years. This latest tyre changer in the Bright traditional 'striking' all-black colour is very significantly the 'only' tyre changer in the world that incorporates the six litre Bead Bazooka inflation system (not available in the USA) from Gaither Tool which comes as standard and therefore provides a totally unique 'all-in-one tyre changer solution complete with helper arm."
The Bright range which comes with a two-year warranty includes a selection of semi-automatic tyre changers that incorporate a backward tilting arm along with a full rim protection kit. Bright reports this is capable of changing "all kinds of low profile and run-flat tyres through a heavy duty assist arm".
Bright Europe added: "With a number of additional products also on display we were surprised by…interest shown in not just the limited edition tyre changer but also the entire range and Bright tyre changers are now firmly recognised as a highly competitive option in the garage industry throughout Europe as well as globally."