Production relocated following Wegmann Automotive's acquisition of Remog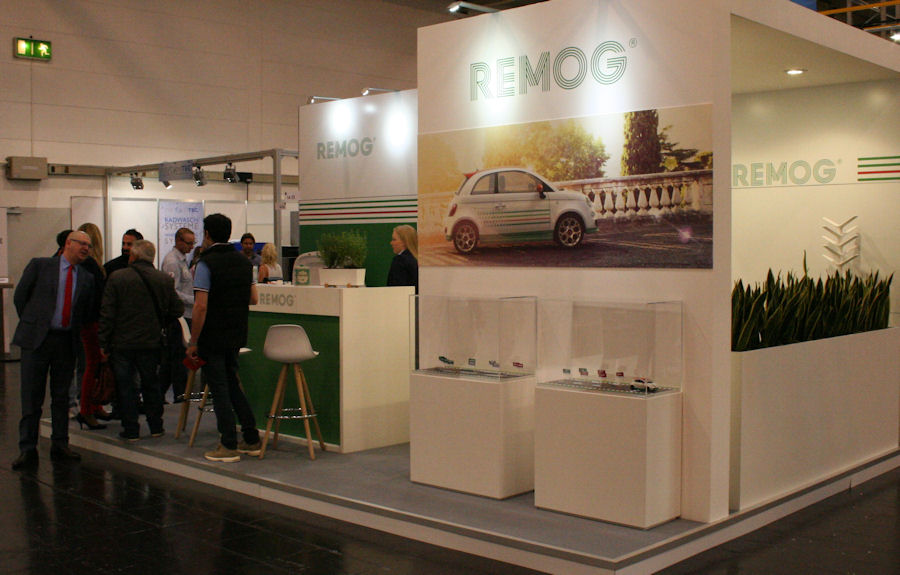 Eagle-eyed visitors to Reifen 2016 may have noticed that the Remog stand was staffed by Wegmann Automotive employees. In response to questions from Tyres & Accessories regarding the Wegmann Automotive presence, the German company confirmed it acquired its Italian competitor last autumn. Managing director Thorsten Thom states that the Italian balancing weights manufacturer, which was established in 1964, will continue to "operate independently within the market" and retain its headquarters in Rezzato. He stresses that Remog's acquisition by Wegmann Automotive won't affect customers in any way. Some changes, however, have taken place.
Production at the Rezzato site ended shortly after the acquisition was completed, and the modern Remog production equipment within relocated to Wegmann Automotive's own factory in Veitshöchheim, southeast of Frankfurt am Main. According to the Italian Confederation of Trade Unions (CISL), 26 production jobs were lost as a result of this move. While Wegmann Automotive hasn't officially commented on the closure of the plant in Italy and the workers affected by this, local media sources report that the new owners reached an agreement with the 26 following protests at the Rezzato site.
The acquisition of Remog is the third major balancing weight purchase to take place over the years. The Wegmann Group – which has housed its balancing weight activities under the Wegmann Automotive umbrella brand since 2007 – acquired balancing weight manufacturer Dionys Hofmann in 1982 and a further German competitor, Franken Industrie, in 2004. The Franken Industrie facility in Veitshöchheim was rebuilt in 2005-6 and then further extended in 2009 after a decision was taken to close the former Dionys Hofmann facility in Albstadt, Germany. The Veitshöchheim site then became the company's new headquarters.