The balancing weight heavyweight – Wegmann Automotive supplying 1 billion units a year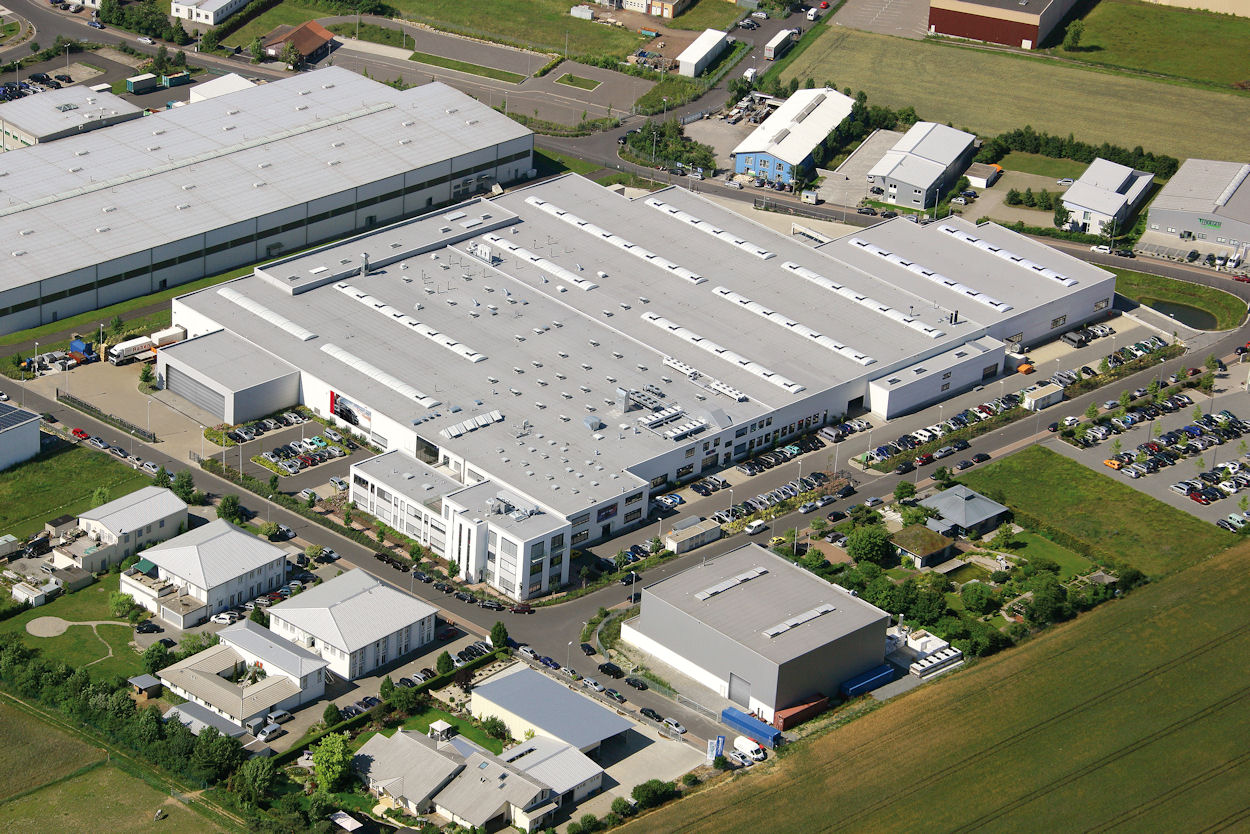 Veitshöchheim in southern Germany is home to a global player. There, from a modern and functional premises, Wegmann Automotive coordinates an enterprise that produces around a billion automotive balancing weights every year. Wegmann Automotive Gmbh & Co. KG is a six-decade veteran of the balancing weight business and claims both credit for inventing the balancing weight and current global leadership within this market.
The company's headquarters site in Veitshöchheim is also home to its European production facility, and output there is complemented by factories in the USA, China, Thailand and South America. Commenting on the company's global production footprint, Björn Herbener, head of global product management and marketing at Wegmann Automotive, observes: "We're always located in the vicinity of vehicle manufacturers. This is highly important these days."
The five production facilities manufacture more than 60 various models of clip-on, two-piece (or safety) and adhesive weights for cars, trucks, buses and motorcycles – some 2,000 articles in total – and markets these under the Hofmann Power Weight and Perfect Equipment brand names. "We're an OEM supplier to every renowned vehicle manufacturer in the world as well as to the aftermarket," states managing director Thorsten Thom. "Our products can be found in two out of every three new vehicles made in Europe." Wegmann Automotive's dominance of the European OE market is all but total, as only a handful of small-scale competitors can be found within the region, and these manufacture primarily for the aftermarket.
'Cheap' weights can lead to additional costs
While Hofmann Power Weight concentrates on OEM customers and the premium segment, the Perfect Equipment brand has been kept simpler and its scope considerably more streamlined. The US brand was introduced into Europe in 2013 and offers many universal articles in order to keep down the number of SKUs required within workshop inventories. Wegmann Automotive relies heavily upon these universal products in its battle against cheap imported weights from the Far East. The website of Wegmann Automotive company Franken Industry cautions that weights from China are "not only lower quality, but possibly hazardous to the health." It adds that zinc weights from this country "contain a large number of banned substances" that "exceed the maximum limits permissible" in our part of the world several times over. "Using these cheap weights may possibly mean saving money at the expense of the health of technicians and car drivers."
This cocktail of materials can also cause additional problems: due to the various densities of the raw materials used, an individual product's weight can differ considerably from its nominal weight. In many cases this makes rebalancing a vehicle necessary, and therefore an apparently cheaper weight creates significant additional cost.
"Our premium aftermarket products contain the same know-how as the original items," comments Herbener. Wegmann Automotive ensures that its balancing weights are capable of meeting nine quality-related criteria under a range of environmental conditions. The weights' adhesive force is tested in temperatures ranging from -35 to +100 degrees Celsius, corrosion resistance is checked through a 480 hour salt spray test, and resistance to chemical substances such as fuel and rim cleaners is also examined.
Valves introduced to meet customer demand
The introduction of valves into Wegmann Automotive's product portfolio in 2014 took place in response to calls from customers to see the range extended to cover wheel-related consumables. The company produces its valves in China, offering 80 articles within the Hofmann Power Weight range and 13 for the Perfect Equipment range. And although the company is a vocal opponent of Chinese-made balancing weights, it distances itself from preconceptions regarding valves produced in the Far East. "Every renowned manufacturer produces valves in China these days in order to be able to meet customer price expectations," comments Thom. "The quality of the raw materials utilised play a decisive role, along with production quality. Wegmann holds the same quality expectations here as it does for all other products."
Universal TPMS service kits cover 95% of sensors
Since 2014, the company has also offered TPMS service kits that provide workshops and end consumers with a cost-effective means of maintaining a wide range of TPMS systems. "We're offering workshops a new opportunity for added turnover when changing tyres," shares Herbener. Many workshops currently eschew this additional business due to the wide assortment of replacement parts on the market, and this challenge prompted Wegmann Automotive to introduce an innovative universal kit. "With this we have reduced the variety of components from more than 30 to just three," Herbener adds. These three TPMS service kits can service more than 95 per cent of the TPMS sensors currently on the market and for workshops reduce the risk of mistakes while cutting service times and inventories. The new universal TPMS kits will be available later this year.
Automated balancing with a continuous roll of adhesive weights
Another new development aimed at simplifying the mounting of balancing weights is the continuous roll of adhesive weights. This alternative to individual weights uses a specially-developed dispenser that automatically transports the weights to the balancing station and separates the precise quantity of weights required. The dispenser unit's intelligent modularity allows each customer to individually decide how the process can be optimally integrated into their production line. The WA 500-1 dispenser has a roll capacity for 500 wheels and requires some 50 per cent less space than a manual pick by light system. The WA 2000-1, developed for large-scale production, takes up only two-thirds the space of a conventional workstation.
The balancing station takes a maximum of 12 seconds to apply exactly the right amount of balancing weight. Time savings of up to 40 per cent compared with manual balancing can be achieved, together with a significantly lower error rate. The new dispenser enables the balancing process to be entirely automated and can thus eliminate the bottleneck that balancing can cause while lifting application quality to an entirely new level. Partial automation of the process is also possible.