Dunlop maintains LMP2 dominance at Le Mans 24H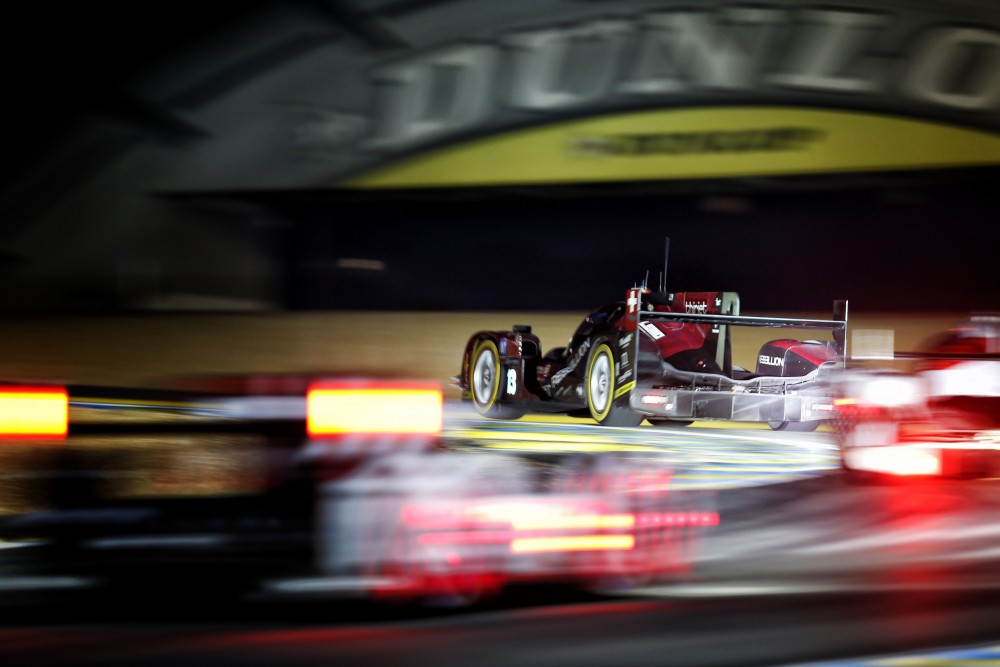 Dunlop continued its success in the LMP2 category at the 24 Hours of Le Mans, with the top seven finishers in the class using its tyres. The adaptability of Dunlop's tyres was key to this success, as these top seven finishers included chassis from six manufacturers. Signatech Alpine took the victory, having completed 357 laps. The Dunlop tyre range is all-new for 2016 and the LMP2 tyres demonstrated the progress the brand had hoped to achieve; all teams used the same sets for four stints, while several managed to complete five – a feat Dunlop describes as a first in the modern era of sportscar racing.
Thirty lead changes took place between six different teams but the Alpine-Nissan was ahead from before the 12 hour, halfway mark, to the end. The closest rival was the Oreca-Nissan of G Drive Racing (Rusinov/Stevens/Rast) who finished on the same lap, 2 minutes 40 seconds behind. Completing the Dunlop podium lock-out was the Petrov/Shaytar/Ladygin trio in the #37 BR01-Nissan.
Out of the 60 total entrants in the 2016 edition of the famous endurance race, 27 competed on Dunlop tyres, 19 of whom were classified finishers. For the first time since 2012, teams had chosen Dunlop in both the LMP1 and GTE classes, in addition to LMP2. In LMP1, Rebellion Racing's #13 car, driven by Tuscher/Imperatori/Kraihamer, was the highest privateer runner for much of the race, retiring from a strong fifth place with mechanical problems during the night.
The 6 hours of Spa winning #98 Aston Martin Racing V8 Vantage was leading the LMGTE Am in the eighth hour when damage caused in a collision dropped the car down the order and later retired with a technical issue. The sister #99 car finished seventh in class. The LM GTE Pro class #95 car set a lap over one second quicker than the 2015 fastest time and finished fifth in class, ahead of the sister #97 car, both taking valuable FIA World Endurance Championship points.
Jean-Felix Bazelin, operations director, Dunlop Motorsport said: "Le Mans is the ultimate endurance race. It has been a good learning year with our development teams in LMP1 and GTE and another fantastic result in the LMP2 class. Our tyres performed very well, performing consistently for five stints for the first time with all teams proving the durability of our range for at least four stints."