Pirelli anticipates unpredictable BSB Brands Hatch weekend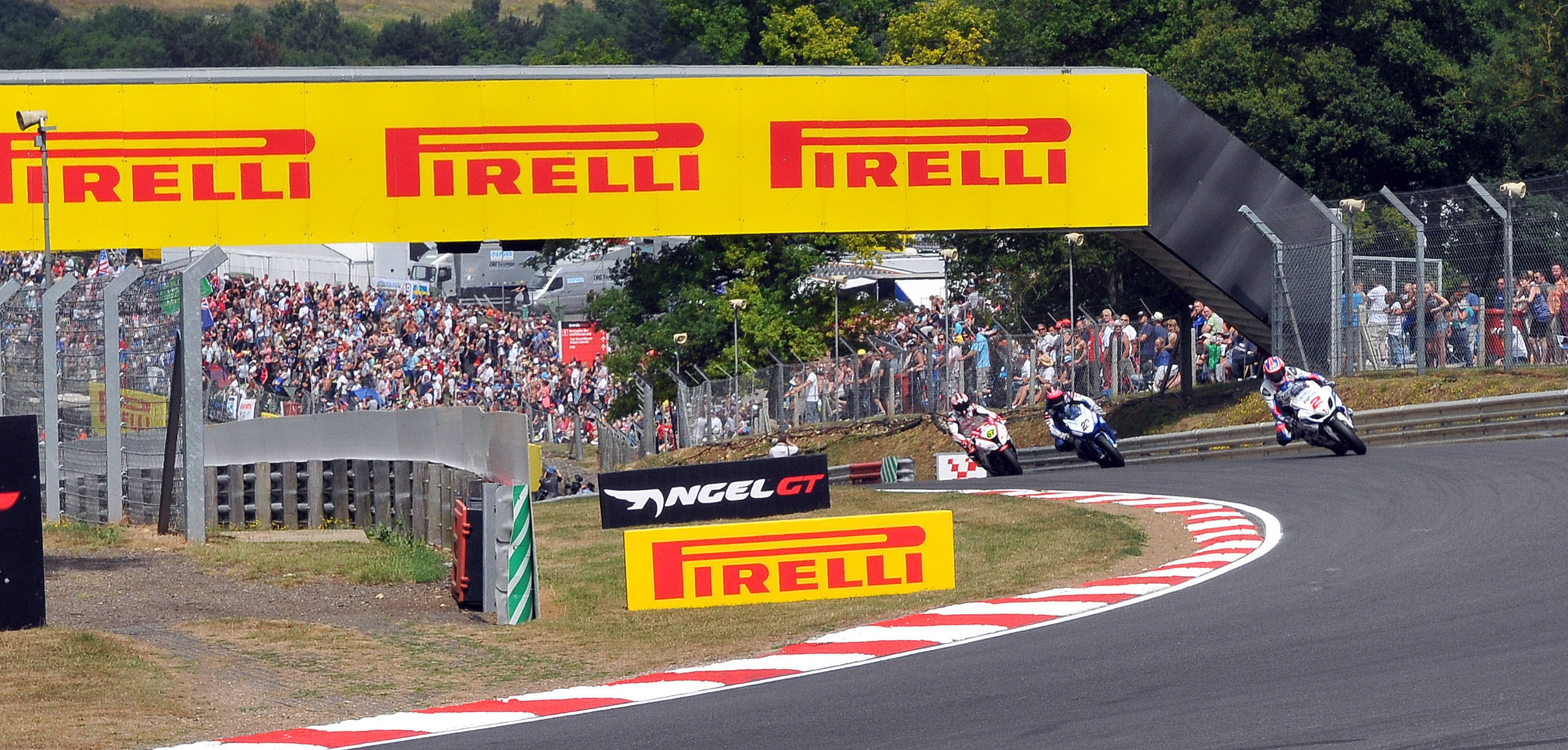 Pirelli is looking forward to its visit to the shorter Indy configuration of the Brands Hatch circuit, as it supplies the rubber for the latest British Superbike Championship weekend. The circuit tests a rider's prowess in qualifying, as one second can cover six rows of the grid, as Pirelli UK racing manager Jason Griffiths comments: "The Indy circuit at Brands Hatch never fails to produce close racing.
"Our expectation is that the SC0 rear solution will be used by the majority of the Superbike grid as hopefully the ambient temperature should make this possible.  Whilst the SC1 front tyre is seen as 'the tyre of choice' in BSB the front SC2 option could be favoured by a small selection of riders this weekend due to the nature of the track. Once again track temperature will play a significant role in this decision. We're ready for what is sure to be an exciting and busy weekend."
Last year the Brands Hatch Indy circuit long standing lap record was broken twice by James Ellison using the softer (SC0) Pirelli Diablo Superbike rear tyres. Shane Byrne used the harder SC1 option although he is likely to revert to the softer tyre, now he is Ducati powered, as he did at Silverstone for round one.
The short 1.2 mile clockwise oval is lapped 30 times in each race, meaning the right hand side of the tyre gets a lot of work whilst the left stays cool in the early laps, so riders need to be careful at the left hander of Graham Hill Bend in the first few laps.
Should it rain over the weekend, then the MCE British Superbike riders have two choices for both front and rear; a full 'Rain' tyre and a 'Wet' intermediate option for mixed track conditions, both of which were used at Oulton Park with tyre choice crucial.
Pirelli will also run a promotion for its new sports tyre, the Diablo Rosso III. Riders can buy a set of these tyres and claim a free Race Day ticket for eight selected rounds.