Next IAAF Network meeting to major on cybercrime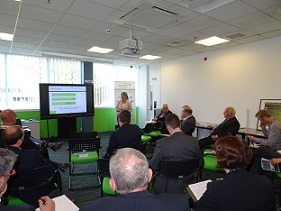 The IAAF will be focusing on cybercrime awareness during its next Breakfast Network Meeting at Ring Automotive, Leeds on 7 July, as well as offering up-to-date information from within the federation.
The session is designed to raise awareness of the threats of cybercrime and to trigger an active response when IAAF members return to the workplace in order to prevent the risk of it damaging their business.
Members will be welcomed by IAAF chief executive, Wendy Williamson, with the opportunity to network over breakfast snacks and hot drinks before Williamson opens the meeting, welcoming members and providing an update on the federation's latest activity.
Former law enforcement professionals with experience of cybercrime, private sector demands and regulatory standards will then deliver the informative session, covering the cybercrime threat; the role of the internet, computers and criminals; how to understand the threats externally and internally; implications of legislation and regulations; and offering advice on protecting member's business from the cyber threat.
With small- and medium-sized business being prime targets, the IAAF is urging members to attend as attacks can stop trading, destroy critical business data, ravage business reputation and destroy profit.
Williamson said: "These network meetings enable us to bring the industry together and create a stage for debate and discussion regarding the latest issues affecting the industry, as well as IAAF's plans to combat them.
"The threat of cybercrime is very real and we encourage all members to benefit from this opportunity. The session aims to equip IAAF members with a basic knowledge of the risks cybercrime poses to their business, and also provide them with some simple steps to ensure the protection of their business."
Places for this event are limited so to ensure your attendance, contact the IAAF Office giving your details.