Klarius Products publishes New to Range parts list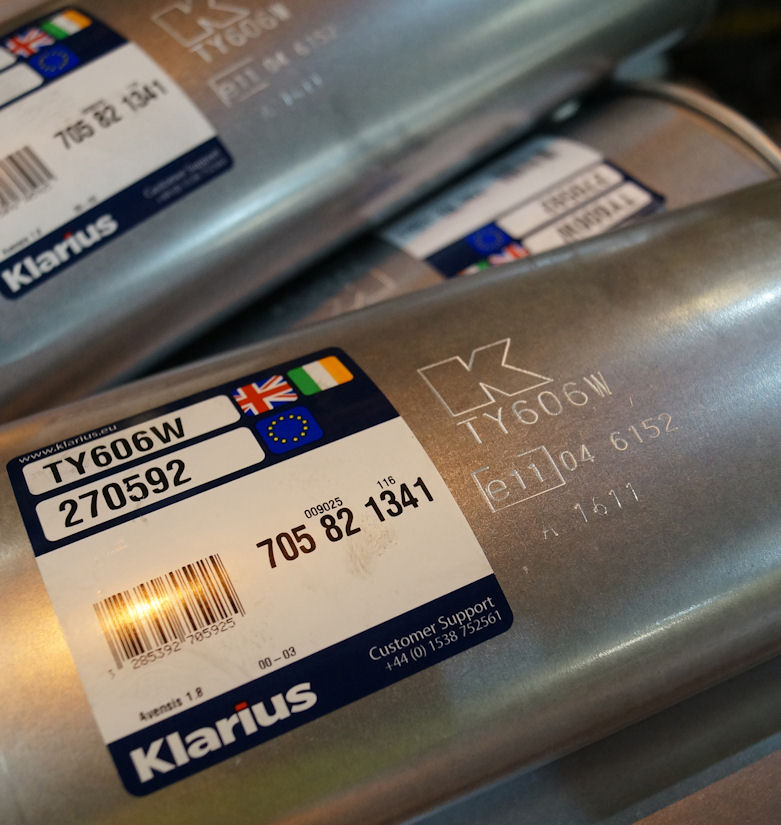 The latest 'New to Range' parts list from Klarius Products has now been released. The catalogue list details the new products that the Staffordshire-based exhaust manufacturer brought to market in the first quarter of 2016, and contains new products for a wide range of vehicles of varying ages, including popular models, sports cars, saloons, commercial vehicles and SUVs.
New to Range parts include fully type-approved catalytic converters (CATs) for popular Euro 3 & 4 applications, including aftermarket parts for common VW platforms. Other additions incorporate pipes and type-approved exhausts for various makes and models such as the Nissan Juke 1.5DCI; the Citroen C2, C3 and C4; the Vauxhall Insignia plus support for light commercial vehicle applications covering the Ford Transit and LDV Pilot.
Klarius Products releases emissions parts to market on a daily basis – with all exhausts, CATs and diesel particulate filters (DPFs) manufactured and tested to type-approved standards in-house at the company headquarters in Cheadle. Klarius offers over 10,000 products across its emission control range, with available stock reducing lead times for customers. As a policy, Klarius manufactures parts for a wide range of vehicles despite sector, rarity or age – offering quality aftermarket support for all types of motorists. All Klarius exhausts, CATs and DPFs are produced to EU type-approval standards to ensure reliable, efficient performance and total emissions compliancy on the continent.
Doug Bentley, head of the R&D team at Klarius commented, "We have enjoyed a positive start to 2016, with new investment in our research and manufacturing facilities and the release of a number of new high profile parts. Particularly our new mounting kits for the Nissan Juke 1.5DCI, of which we are one of the first to market with regards to aftermarket support. With our R&D capacity progressing since the successes of 2015, our customers can expect a wider choice of quality aftermarket emissions parts becoming available consistently throughout 2016. For example, we are currently working on a type-approved exhaust for the new shape Vauxhall Astra J, which will be coming soon to the Klarius emissions range."
Klarius test new products on real world vehicles at the dedicated in-house emissions test track, carrying out type-approval testing to required standards. Klarius therefore supply a 'Fit First Time' guarantee with all aftermarket emissions products, which coupled with type-approval on all CATs, DPFs and exhausts, ensures that Klarius replacement parts will operate to OE component performance standards or more.
The New to Range parts list for May 2016 is available for download here. All products detailed within the list plus the entire Klarius range are available from the web product catalogue on the Klarius website.