American Elite – Dunlop's new range for touring and cruiser bikes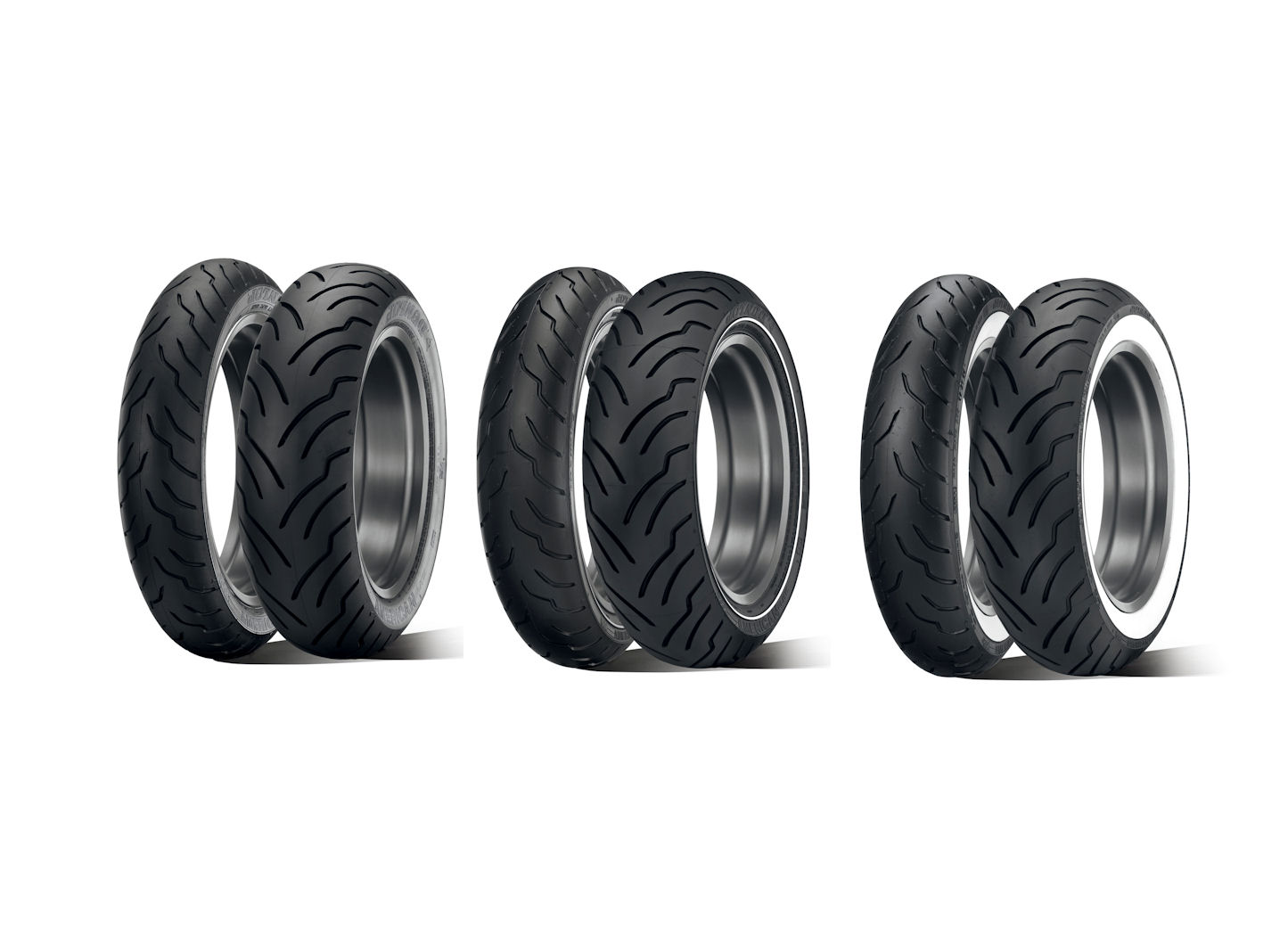 In response to demand from European riders of American-style touring and cruiser motorcycles for higher levels of cornering grip and handling, without a sacrifice of mileage, Dunlop has developed a new tyre that addresses these specific characteristics. This product, the American Elite, has now been launched in the European market. The American Elite is available at Dunlop Motorcycle dealers across Europe in nine front sizes and 13 rear sizes to suit a wide range of Tourers from manufacturers such as Harley Davidson, Victory and Indian.
The American Elite utilises Dunlop's Multi-Tread technology, and thus benefits from the combination of a hard-wearing centre compound and grippy shoulder area compounds. Andy Marfleet, marketing manager at Dunlop Moto Europe, explains why Dunlop decided to adopt Multi-Tread technology in its new touring and cruiser tyre: "Our MultiTread Technology has been well received in our European track and road tyres, helping tyres such as the latest RoadSmart III set new standards in durability and performance. By adopting similar technology on a tyre for custom models and more specifically American bikes it offers improved durability, greater lean angle, better stability, more wet grip, more neutral steering characteristics and improved comfort."
American Elite buyers can choose between either a standard sidewall and, in several sizes, a full or narrow whitewall option.