Westlake Tyres sponsors flyweight title holder Roman Gonzalez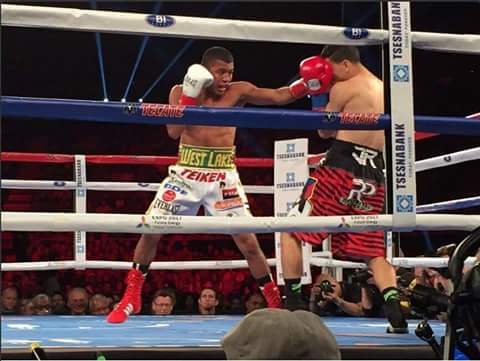 ZC Rubber's Westlake Tyres brand has seen its sponsorship of WBC flyweight world champion Roman 'Chocolatito' Gonzalez (44-0, 38 KOs) start successfully, as the boxer defended his title on HBO Boxing. The 28-year old completed a near-perfect victory against challenger McWilliams Arroyo, the IBF super flyweight champion, on 24 April, sporting the tyre brand's logo on his shorts.
"We are proud of Gonzalez and will continue to support and accompany him in all the fierce competitions, helping him to gain more. And we believe that Gonzalez will bring us more pleasant surprises," Westlake stated. Westlake's sponsorship of Gonzalez comes in association with Dianca SA, its distributor in Nicaragua.