Toyo sponsors Gordon Weston's Prostate Cancer UK Porsche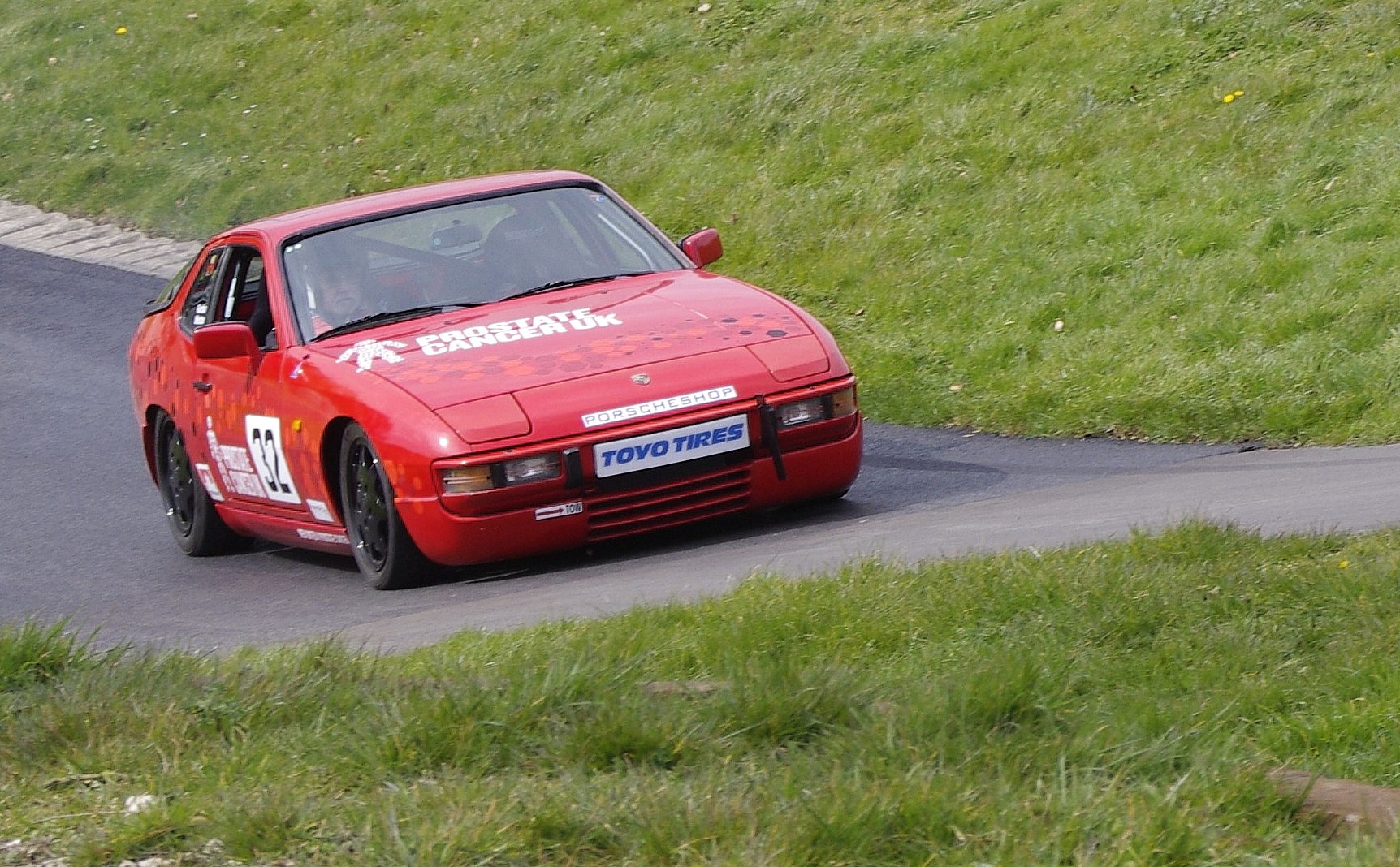 Toyo UK has lent its support to Prostate Cancer UK's latest campaign, Men United v Prostate Cancer. Specifically the firm has shod Gordon Weston's Porsche 924 with Toyo R888s all round, making Weston's 924 ready for competitive driving, specifically UK hill climbs and sprint events.
Gordon Weston is a man who knows more about the horrors associated with this particular condition than most, thanks to his personal battle against it. Now in remission and having been given a clean bill of health, Weston has decided to combine his passion for Porsches with his desire to give the disease a good kicking, and the result is the car you see here. Using Weston's own 924 as a base, the stripped out, lightened and motorsport-prepared Porsche has been built to raise awareness of the importance of catching prostate cancer as early as possible, plus the excellent work that everyone at the charity does on a daily basis.
"We're proud to be able to lend a hand in Weston's personal fight against a deeply unpleasant disease and were only too happy too happy to provide tyres for his car," explains Alan Meaker, Toyo UK's technical and motorsport director. "We're confident that the R888s will provide all the grip and handling poise Weston requires."
With everything set for a busy and (hopefully) successful 2016, Weston, Toyo and everyone at Prostate Cancer UK is looking forward to a hard season of competitive racing. The combination of an expertly prepared Porsche, Weston's skill behind the wheel and R888 tyres should make for a potent combination.
There's no getting around the fact that prostate cancer is now the most common cancer in men in the UK, with roughly 47,300 cases reported in 2013 alone, nor that it's an incomparably nasty and aggressive disease that causes untold suffering for tens of thousands of families across the UK each and every year. Thankfully there are several funds, charities and schemes, and thousands of passionate individuals taking the fight to prostate cancer, with Prostate Cancer UK being one of the most proactive.