TGI's Tony Gonzalez enters into movie rights deal with Paramount Pictures & Appian Way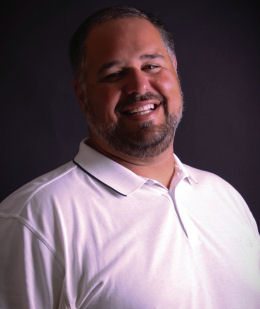 Tyres are not Tony Gonzalez's sole passion. In addition to holding the positions of chief executive officer and chairman at US wholesaler Tire Group International (TGI), he has also built up a multimedia and artist management company, Rock The Moon Productions, LLC. Yesterday, the Film division of Rock The Moon Productions announced it has sold the rights to develop the film 'The Corporation' to Paramount Pictures in partnership with Appian Way Productions, the film company founded by Leonardo DiCaprio.
The Corporation will star Academy Award winner Benicio Del Toro as Cuban mob boss, Jose Miguel Battle Sr. The film is the first deal for Appian Way since moving to Paramount. Leonardo DiCaprio and Jennifer Davisson-Killoran will produce The Corporation alongside Tony Gonzalez and Jaydee Freixas, as well as The Picture Company's Andrew Rona and Alex Heinemann. David Matthews, a staff writer on HBO's Vinyl and Boardwalk Empire, will write the screenplay.
A bidding war erupted last week between all the major Hollywood studios and producers over the rights to T.J. English's book 'The Corporation: An Epic Story of the Cuban-American Underworld', which Gonzalez and Freixas controlled. Paramount prevailed in a record setting deal handled by Paradigm.
The Corporation is based on a 100-page proposal by English, author of various titles including Born to Kill, The Savage City and Havana Nocturne. English has also written for the TV series, NYPD Blue. The non-fiction book will be published in winter 2017 by William Morrow. It has been referred to as a Cuban version of The Godfather and American Gangster.
"I am excited to be partnered with Paramount, Appian Way and The Picture Company," said Rock The Moon's principal, Tony Gonzalez. "I cannot think of a better studio to be producing this film, after all Paramount is the studio that produced The Godfather. We are certain that The Corporation will be an authentic representation of one of the most unique mob-related stories ever told."
Currently, Gonzalez and Freixas are in pre-production of a feature film titled Vandal. Inspired by true stories, Vandal centres on the young leader of a legendary Miami graffiti crew who comes of age while battling a long-time rival. Gonzalez and Freixas will produce the film; Freixas co-wrote the screenplay with Paul Taegel and will also direct. Executive producers include legendary graffiti artist Kelly "Risk" Graval. Shooting is set to commence in summer 2016 in Miami, Florida.