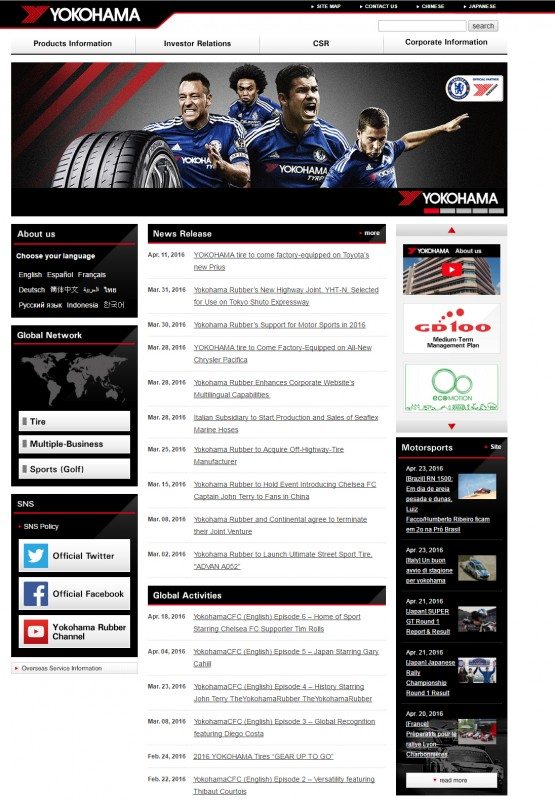 Yokohama Rubber's new address drops the Japanese '.jp' suffix
In response to rising international traffic, Yokohama Rubber has switched its corporate website to a new domain. Effective 25 April, the existing yrc.co.jp/global/ domain has been superseded by the new http://www.y-yokohama.com/global/ address. The introduction of this new domain follows the addition of further language options to Yokohama Rubber's main site.
Yokohama Rubber states that the aim of integrating most of its website under the y-yokohama.com domain and displaying the Yokohama corporate logo at the top of each page is to further increase the group's global recognition. In March, the company increased its main website's international appeal by introducing a number of further language options. In addition to Japanese and English, the website can now be viewed in Latin American Spanish, French, Simplified Chinese, Arabic, Thai, Korean, Russian, Indonesian, and German.
Category: Company News