Imports creating disquiet within India's tyre industry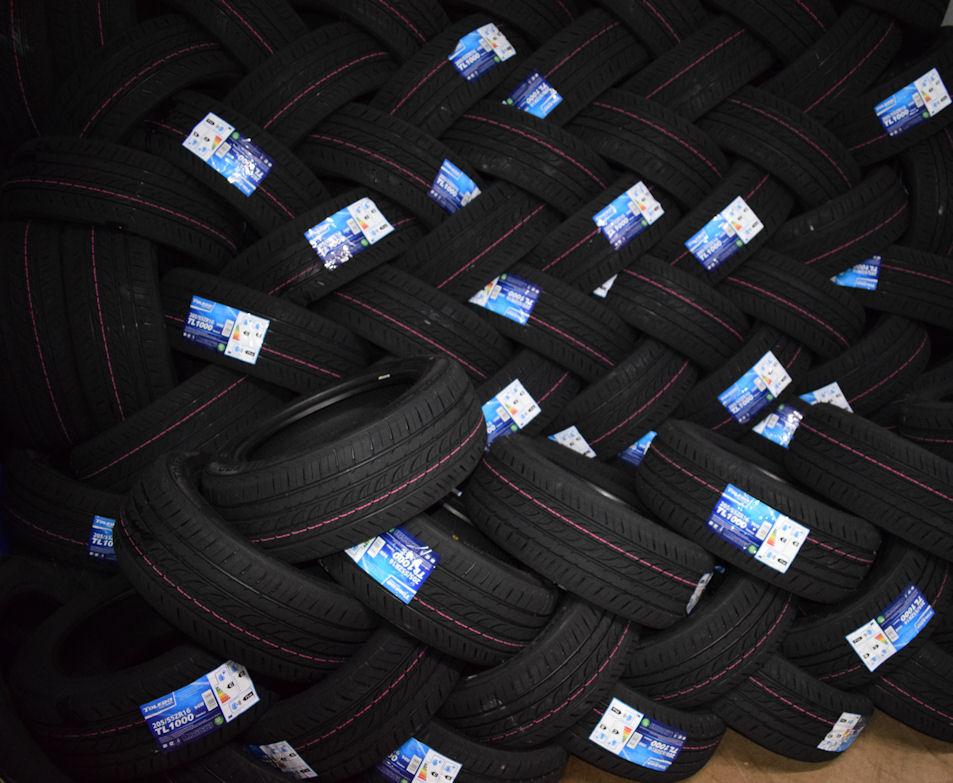 Recently, the mouthpiece association for tyre dealers in India released statistics that appear to contradict concerns expressed by the body representing the country's tyre manufacturers. After the Automotive Tyre Manufacturers Association (ATMA) petitioned India's Ministry of Commerce & Industry in March to increase duties on truck and bus radials imported from China, the All India Tyre Dealers Federation (AITDF) responded with figures that show quantities of imported tyres arriving in India are falling rather than rising. The ATMA has in turn hit back, claiming that the AITDF numbers don't tell the full story.
The ATMA wants India's government to rectify the "anomaly" of the "inverted duty structure" within India's rubber and tyre industry; the association seeks the introduction of a customs duty on tyres that is "at least 30 per cent higher than the rate of duty on natural rubber." At present, imports of this key raw material into India are burdened with duties of 25 per cent, the rate having been lifted from 20 per cent a year ago. The import duty rate for radial tyres entering India, on the other hand, is just ten per cent.
Figures from the ATMA show that imports of truck and bus radials into India increased 64 per cent year-on-year in the 12 months to 31 March 2016, with imports averaging 100,000 units a month. Around 90 per cent of these tyres came from China; the ATMA states that imported tyres now account for 30 per cent of India's TBR market, a figure on the rise since the February 2015 expiry of anti-dumping duties on truck and bus tyres from China.
The Ministry of Commerce & Industry's own statistics show that imports of truck and bus radials from all countries into India rose 74.18 per cent year-on-year between April 2015 and January 2016, with 1.1 million tyres imported during that period. Imports of passenger car radials rose 8.87 per cent during the same period, to almost 890,000 units.
As an association representing businesses with interests that differ from those of the domestic tyre makers, the AITDF views the situation from another perspective. It has presented figures showing that imports of truck and bus radial tyres into India decreased 29.25 per cent between December 2015 and March 2016, while imports of passenger car and SUV tyres dropped 52.83 per cent during the same period.
However the ATMA dismisses these figures as wrong and misleading, and questions where the AITDF's loyalties lie. The Times of India quotes ATMA general director Rajiv Budhraja as saying that although the AITDF claims "to be a representative of tyre dealers," it has in fact been "acting at the behest of tyre importers" by "campaigning in favour of tyre imports and against domestic manufacturing."
Budhraja states that as many as 95 per cent of the truck and bus radial tyres entering India are imported by "independent tyre importers who are the direct beneficiary of dumped tyres from China." The general director further comments that the AITDF "mixed up" data for truck and car tyre imports "to make a point and create confusion," and, according to The Times of India, considers the dealer federation's statement on declining import quantities "factually incorrect and a vicious attempt to deflect the government's attention from a serious issue."
S.P. Singh, convener of the AITDF, attributes the two associations' differing figures to the way each is calculated, with month-on-month results compared with year-on-year without taking seasonal fluctuations in demand into account, and by focusing on specific tyre size categories where imports are strongly represented. His comments in The Times of India are unrepentant: "We are only voicing the interests of consumers that tyre companies should either lower prices to global levels or allow imports to compete in a level playing field. You can't have your cake and eat it too."