OE tyres: Continental to directly supply Japanese and Korean car makers from April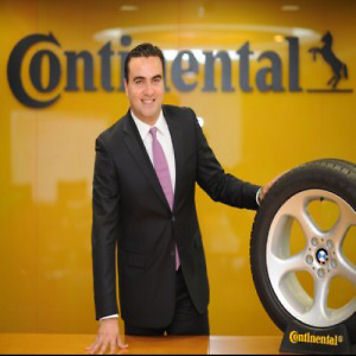 With the imminent demise of the 14-year old Yokohama Continental Tire joint venture with Japan's Yokohama Rubber, German tyre maker Continental is gearing up to take over direct deliveries of its tyres to vehicle manufacturers in Japan and Korea. "From 1 April 2016, we will solely supply Japanese and Korean original equipment customers ourselves. This means we will directly offer our premium Continental tyres in Japan and Korea," shares Tansu Isik, who heads Continental's APAC region original equipment passenger car tyre business.
Both Continental and Yokohama state that the 2002-established joint venture helped their original equipment businesses, and both firms are now ready to continue their respective activities alone. "The joint venture was a sound base for our original equipment business with Japanese and Korean manufacturers over the past 14 years," comments Isik. "As part of our tyre division's Vision 2025 long-term growth strategy, we have in the meantime substantially developed our teams and capacities for passenger car and light commercial vehicle tyres in order to strengthen our original equipment business in the Asia Pacific region."
At present, Continental operates five tyre plants in the APAC region: One in China (Hefei), one in India (Modipuram), one in Sri Lanka (Kalatura) and two in Malaysia (Alor Setar and Petaling Jaya). Globally, the company operates 19 tyre making facility, including 19 in the EMEA region and five in the Americas.