Goodyear converting Luxembourg wire plant land into Automotive Campus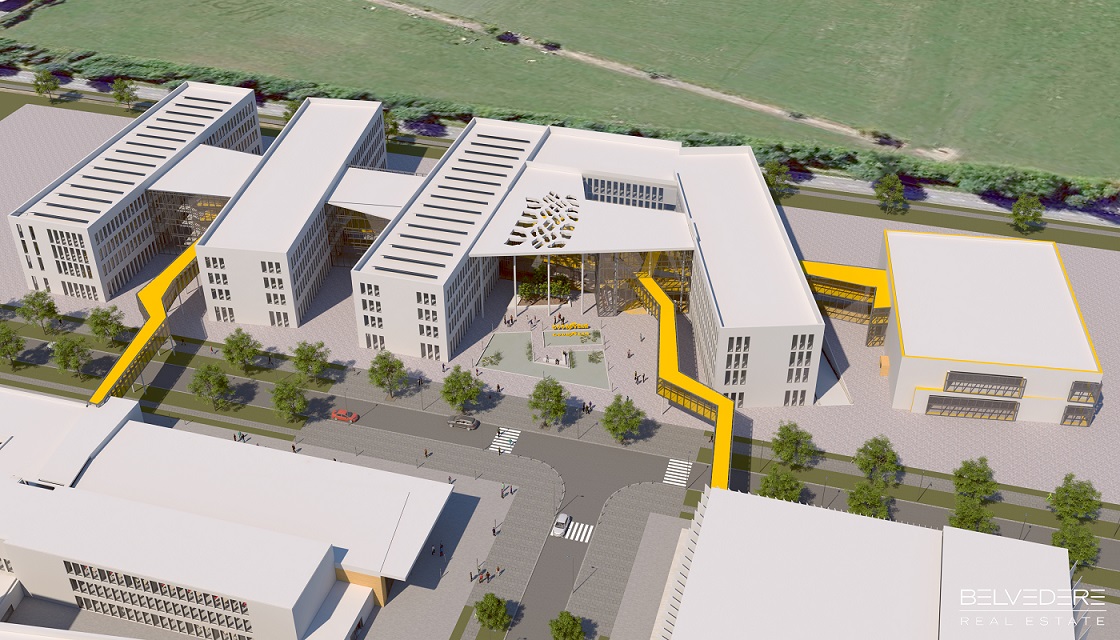 Tyre manufacturer moving non-manufacturing personnel onto new site
Goodyear, together with the Luxembourg government and IEE, have announced plans to develop a new Automotive Campus dedicated to innovation. The Luxembourg Automotive Campus research and development area is intended to provide state of the art facilities to companies involved in technological innovation for the automotive sector. The tyre manufacturer also announced that part of its partnership with the Automotive Campus project means moving all its local non-manufacturing personnel onto the new site.
Goodyear has a strong association with Luxembourg. Over a period of almost 70 years its presence has grown from a single tyre plant to three plants, proving grounds, laboratories, distribution facility and a global innovation centre. The new Goodyear facility on the Campus will be home to 1,500 employees, including around 1,000 scientists, engineers and technicians from its innovation centre as well as regional and global functions currently based in Luxembourg. The Campus will be located on land currently occupied by Goodyear's former wire plant in Bissen. The land will be sold to the Luxembourg government.
"The creation of the Automotive Campus will foster business growth opportunities within the European automotive sector for Goodyear, its campus partners and the country of Luxembourg. As a founding partner and one of the first to locate a new facility at the Campus, Goodyear looks forward to collaborating with other progressive companies on the design, testing and incubation of new concepts," said Jean-Claude Kihn, president Goodyear Europe, Middle-East and Africa.
He added: "Innovation Excellence is a core element of Goodyear's strategy. The company has been practicing a philosophy of open innovation around the globe for many years. Now we will expand it further by joining the Automotive Campus. In this way Goodyear continues to play an active role in the development of Luxembourg's future economy."
Etienne Schneider, Luxembourg's Minister of the Economy commented: "The Luxembourg Automotive Campus will provide equipment and service professionals from the automotive sector with new tools and infrastructure that will allow them to remain dynamic – and therefore innovative and competitive – in a market in constant evolution. With the ability to ultimately accommodate 4000 people, the campus will be the future shop-front of the sector and will make of Luxembourg, more than ever, a destination of choice for automotive suppliers."
Carlos Cipollitti, General Director Goodyear Innovation Center Luxembourg added: "Becoming a founding partner of the new Luxembourg Automotive Campus is a logical next step for Goodyear. Bringing Goodyear Luxembourg's non-manufacturing teams together at a single location will foster increased collaboration, improved efficiency and further advance our ability to work as 'One Team'. The new campus facilities will offer a state-of-the-art working environment that will address the current and future needs of our employees and attract the brightest and best talent."