Goodyear investing €41 million in collaborative eco-tyre project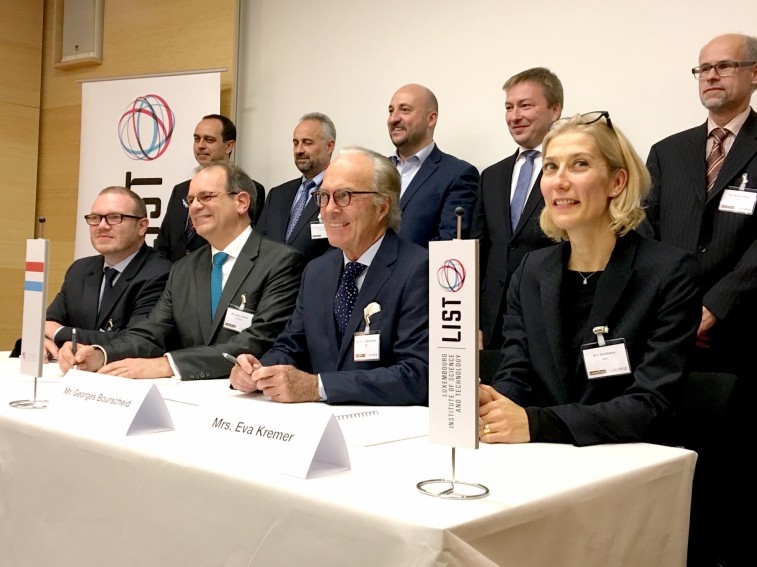 An agreement signed between Goodyear and the Luxembourg Institute of Science & Technology (LIST) yesterday at the tyre maker's Goodyear Innovation Center in Colmar-berg, Luxembourg will see the two parties focus upon investments in sustainable mobility and next-generation materials. Specifically, Goodyear engineers will collaborate with LIST in order to make tyres more environmentally friendly in regards to materials as well as their production and performance.
Funded by Goodyear with support from applicable Luxembourg Government R&D State Aid, the €41 million, five-year partnership will create 38 full-time research posts and a significant number of PhD/post-doctoral positions. Researchers will be based both at LIST and the Goodyear Innovation Center Luxembourg (GIC*L).
Under the joint research and development initiative, Goodyear aims to improve its processes in order to optimise product quality and shorten product development cycles, thereby better anticipating the evolving needs of OEM partners and end-consumers. The development of innovative lightweight materials that lower rolling resistance is also a priority.
"At Goodyear, innovation isn't just what we do, it's who we are," states Carlos Cipollitti, vice-president product development EMEA and GIC*L general director. "Establishing a more formal R&D collaboration with LIST was a natural decision for the company to further accelerate mobility solutions we currently have in development and to deliver smart products and services that anticipate future consumer needs."
"We cannot develop within six months the skills that our industrial partners need in 2020 or beyond – we need to start doing it today," comments Fernand Reinig, chief executive officer ad interim of LIST. "In this sense, we are very pleased to have with Goodyear an industrial partner who looks ahead and engages in an R&D collaboration laying the foundations to meet the market challenges within the next ten years."
"Goodyear has a strong association with Luxembourg lasting more than 70 years," adds Jean-Pierre Jeusette, vice-president, global quality, technology & innovation of Goodyear. "Although we have worked with LIST on several projects previously, this new initiative marks a unique opportunity for the company to push ahead in several areas of future tire development. Goodyear looks forward to collaborating with LIST and the Luxembourg Government on this key project."