General Tire adds news Altimax Sport sizes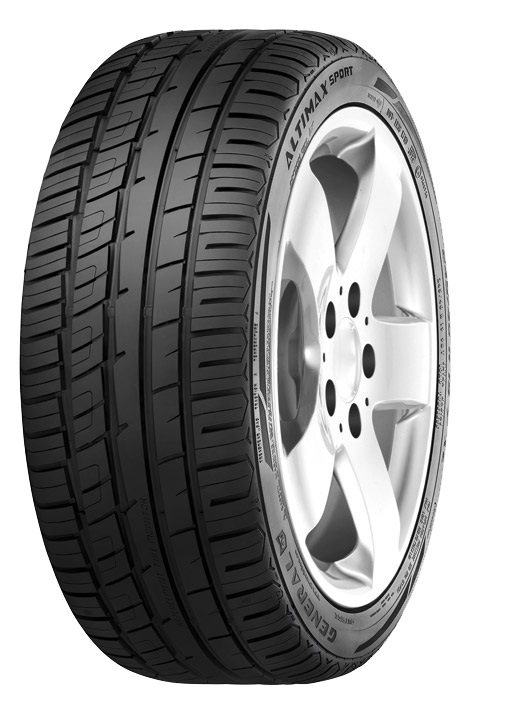 General Tire, Continental AG's second brand, has extended its General Altimax Sport range with the launch five new sizes.
The new sizes are the 205/55R17 V Sport, which is suitable for the likes of the Citroen C4, Ford ECOSport, and Mini; 255/45R18 Y Sport, for luxury cars like the Audi A7 and A8, and Mercedes S Class; 215/40R18 Y Sport, for smaller cars, including the Citroen DS3 and Alfa MiTo. Meanwhile, the 265/35R18 Y Sport is suitable for executive cars, such as the BMW 3 Series, and Mercedes E Class; and the 275/35R18 Y Sport is ideal for the likes of the BMW 5 Series and Mercedes CLS.
Alan Baldwin, sales director at Micheldever Tyres Services, which distributes the tyres through its General Tire Performance Partner network said: "These new tyre sizes reinforce Continental's intention of maintaining General Tire as its number two global brand. The launch of these tyres is down to demand from motorists wanting a cost-effective mid-range tyres with exceptional quality and performance, but with a premium heritage. That is because all of these new sizes are manufactured in Continental's European factories.
"The General Altimax Sport range all carry the popular and unique features of the Replacement Tyre Monitor system (RTM) as well as the Visual Alignment Indicator (VAI), which are a huge selling aid for the retailer. With more size extensions expected later this year, we think 2016 is on course for a very successful year for our customers."