LRO magazine pits General Grabber X3 against BFGoodrich MT KM2 in mud terrain tyre shootout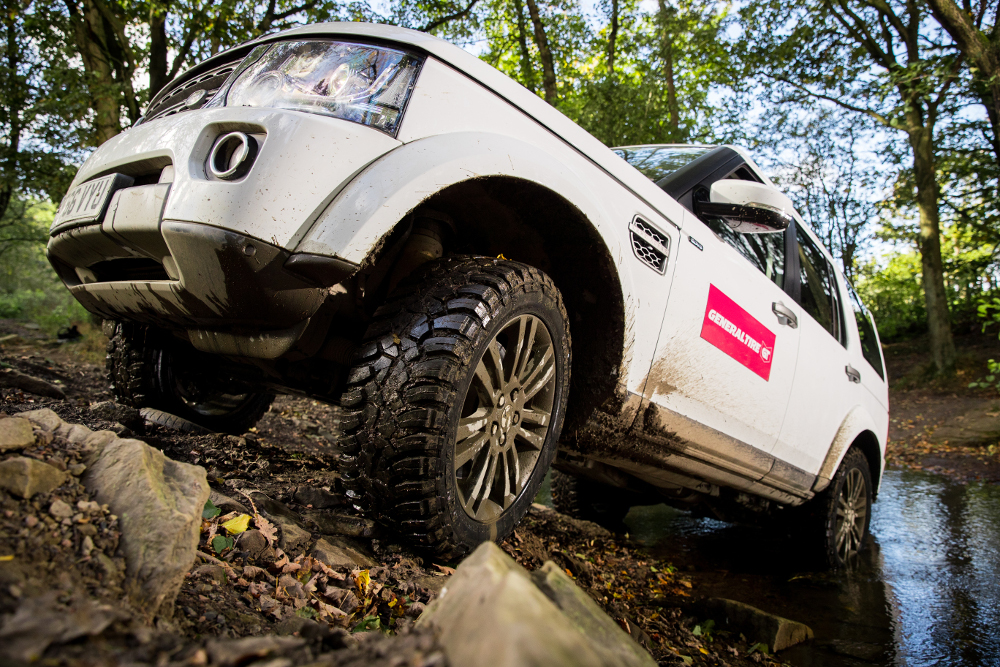 LRO magazine has conducted a test to demonstrate the performance of mud-terrain tyres, and the difference the make to driving in deep mud, rough areas and unpredictable slippery surfaces. The magazine fit the General Tire Grabber X3 and BFGoodrich's MT KM2, two of the most prominent mud-terrain 4×4 tyres available in the UK, to a Land Rover Discovery 2 (245/75R16) at the Snugg's Pit off-road proving ground in Suffolk, which features some of the UK's toughest and muddiest conditions. The tyres were tested over 10 gruelling stages in the independent test, with the results verified by LRO's experienced team.
General Tire's Grabber X3 came out on top after scoring higher in a range of challenges including climbing out of ruts, producing the least road noise, braking on wet roads and finding grip in gloopy mud. The BF Goodrich MT KM2 edged the Grabber X3 in a sandy hill climb challenge, while the other remaining five tests were drawn. Ultimately the Grabber X3 emerged on top by five points with an overall score of 79 points to 74 points.
Lisa Marie Davison, Micheldever Tyre Services trade marketing manager said: "We are delighted to see the Grabber X3 outperform one of the most popular, high performance 4×4 mud terrain tyres currently on the market.
"Going head to head with such a well renowned and proven mud terrain tyre as the BF Goodrich MTK M2 is a great endorsement of the qualities and performance capabilities of the Grabber X3.
"Independent test results such as the LRO challenge help the Grabber X3 establish its own place in the 4×4 mud terrain tyre performance hierarchy, as one of the best tyres of its type available on the market."
Micheldever is General Tire's distribution partner for its range of 4×4 tyres, including the Grabber X3. The Grabber's key features include sidewall protection, Duragen Technology for puncture resistance and an open tread design.