Chelsea FC tyre on display at India's largest motor show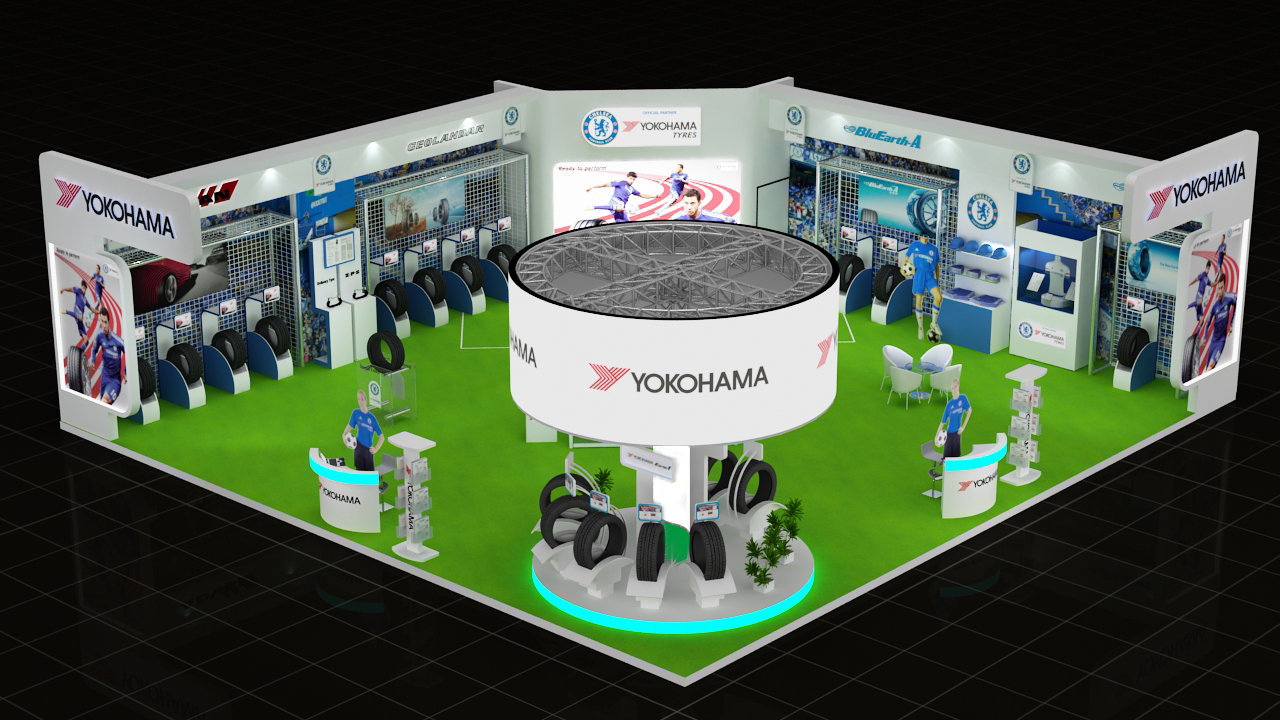 Auto Expo 2016 will open to the public later this week. The exhibition, which takes place in Greater Noida, near New Delhi, is said to be Asia's largest and the world's second-largest motor show, and attracted more than 700,000 visitors last time round. Yokohama Rubber has confirmed its presence there as an exhibitor.
This year, Yokohama's Auto Expo booth will have a strong Chelsea FC flavour; the tyre maker entered into a £200 million, five year partnership agreement with the club last February, and in 2016 enters its second season as Chelsea's shirt partner. Yokohama's collaboration with the club has also resulted in the development of a Chelsea-branded tyre, the BluEarth-A AE350 Chelsea FC Edition. This product will be on display at Auto Expo 2016. Yokohama launched the Chelsea FC Edition in Japan in late October and intends to market the branded tyre in Asia, Europe and South America.
Yokohama will also display products from its flagship Advan brand along with Geolandar and S.drive tyres and the Earth-1, which was especially developed for the Indian market. The Yokohama BluEarth-1 EF20, a fuel efficiency-oriented tyre currently sold only in Japan, will also be displayed at the show as a concept tyre in order to present the company's environmental technologies to the Indian market.
Yokohama India Pvt Ltd first exhibited at Auto Expo in 2008, less than a year after the subsidiary was established. The company began manufacturing passenger car tyres in India in November 2014.