Yokohama factory reaches quarter century, 80 million tyre mark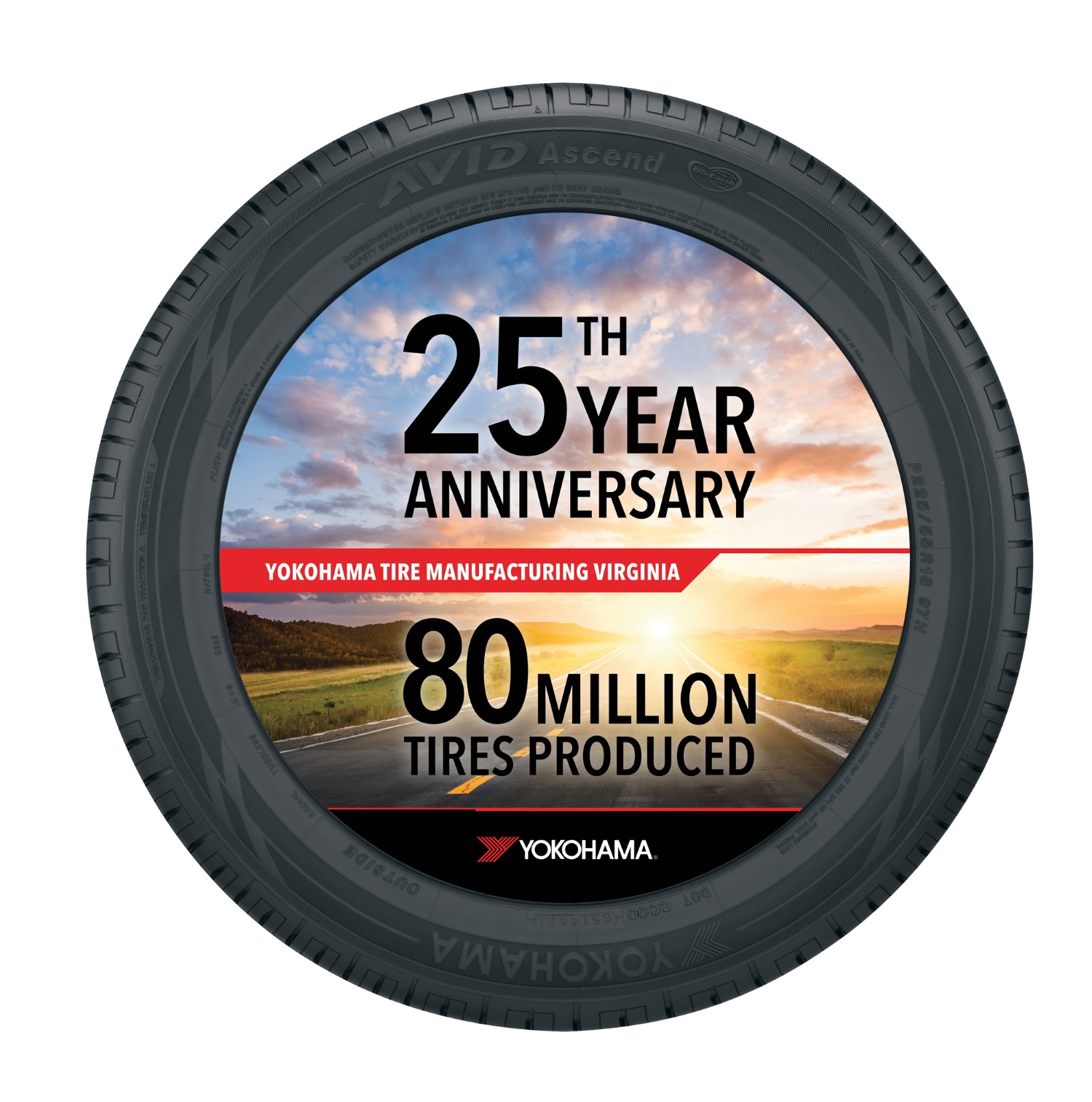 Yokohama Rubber's Salem factory in the USA recently reached two milestones – its 25th anniversary and the production of 80 million tyres. Tetsuro (Tex) Murakami, president of Yokohama Tire Manufacturing Virginia, LLC, described these as "two very significant achievements for Yokohama, particularly in the US.
"The plant helped establish our brand by providing a strategic manufacturing facility in the United States to serve both the OEM and replacement markets," Murakami added. "Twenty five years later, the 80th million tyre – an Avid Ascend with Yokohama's signature technology, orange oil – rolled off the line. The accomplishments are a testament to the dedication and hard work of our employees."
Yokohama Tire Manufacturing Virginia has also been at the forefront of Yokohama's environmental achievements in the US. This year, the plant became a zero landfill operation and received the 2015 Environmental Warrior Award from the Virginia Water Environment Association. The award was bestowed to the plant as part of the association's 2015 Industrial Waste and Pretreatment Environmental Excellence Awards Program.
The Salem plant has additionally been highly active in parent company Yokohama Rubber's ongoing global Forever Forest initiative. The aim of Forever Forest is to plant approximately 500,000 trees around Yokohama's facilities worldwide by the company's centenary year of 2017. In 2009, the plant became the first Yokohama plant to hold a tree-planting ceremony outside of Asia, and nearly 11,000 trees have been planted at the Salem facility since that time.
The plant has been ISO 14001 Environmental Management System-certified since 2007.