Cooper Tire Europe 'thrilled' by Solberg World RX title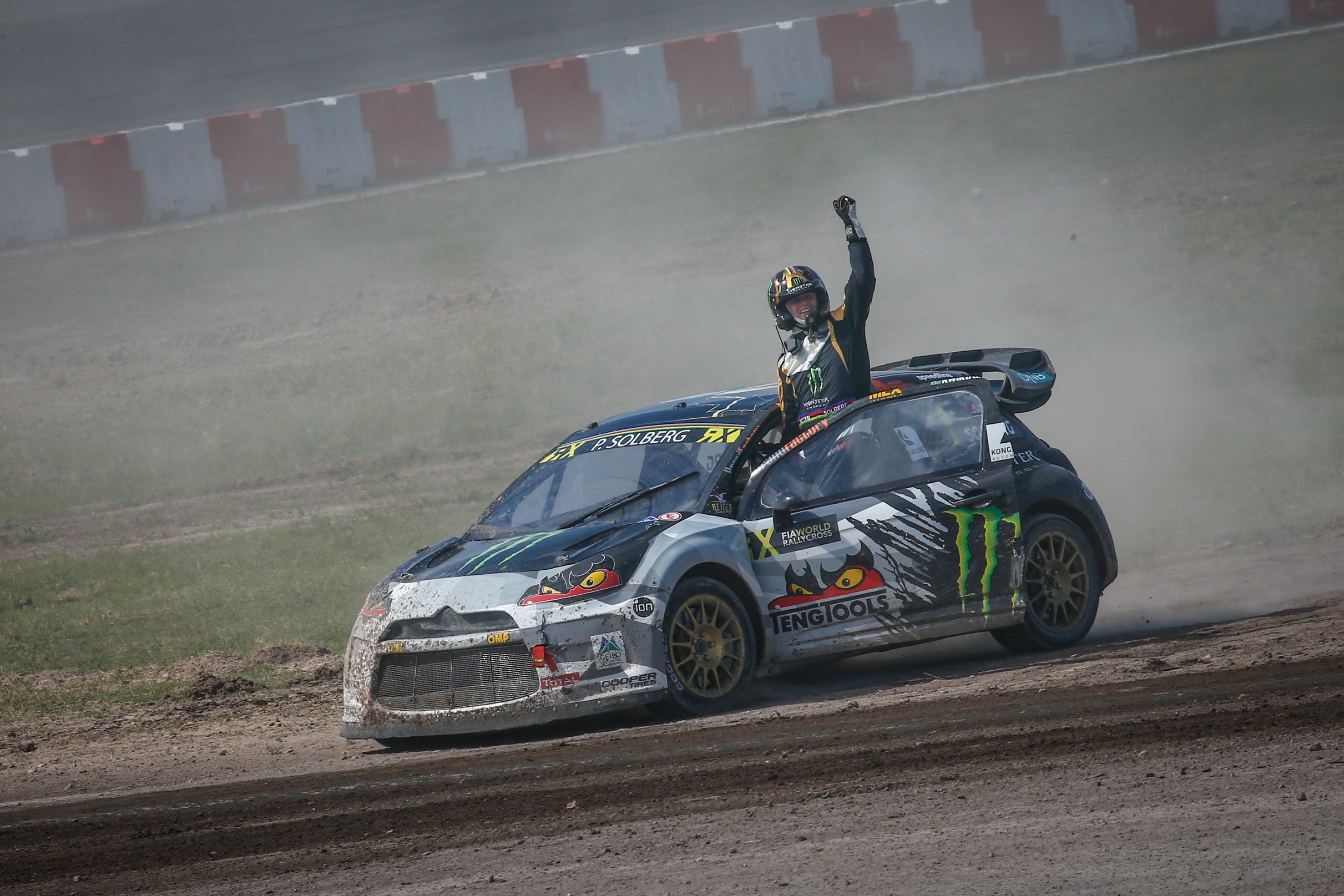 The final round of the 2015 FIA World Rallycross Championship took place at the all-new World RX location in Rosario, Argentina, between 27 and 29 November – with reigning champion and former World Rally Championship star Petter Solberg securing a podium place to retain his crown for a second consecutive season.
Cooper Tire Europe, along with all rallycross fans, eagerly awaited the nail-biting finale to the second year of World RX as the drivers' title fight went down to the wire at the 13th round.
Sweden's Robin Larsson won his first World RX event after triumphing in Argentina. Mattias Ekstrom finished in second place, while Norway's Solberg was crowned the 2015 World RX Champion after clinching third place in a dramatic final which was the conclusion to a thrilling season of rallycross.
With a podium finish at the penultimate race in Italy also, Solberg had set himself up nicely to take the driver's title in 2015 with a 26 point lead over Sweden's Timmy Hansen going into the final round. Following Intermediate Classification in Argentina, Solberg knew he had done enough to make history as World RX Champion two years in a row.
"It's unbelievable to win another championship – and I want to thank my hard working team, who have travelled all round the world with me and share my passion for this fantastic sport," commented World RX Champion Solberg. "It is not easy winning your second World RX title; nothing in rallycross is certain. Rallycross is full of talented drivers and my team has fought so hard for this all year. What is most important is that I have a fantastic team and family that support me. I will be back in 2016 for sure!"
In the 2015 teams' championship, Team Peugeot-Hansen had already accrued enough points in Italy to win the coveted title. Ford Olsbergs MSE finished second in the teams' standings, while Solberg's team SDRX claimed third.
Cooper Tire Europe is sole tyre supplier to World RX and RX Lites, and views this arrangement as a way of continually supporting the graduation of young talent to the top-flight rallycross category. The reward for winning the RX Lites series, which concluded in October, was a free entry in an OMSE prepared Ford Fiesta ST Supercar at the TOTAL Rallycross of Argentina. The drive was supported by Cooper Tire in cooperation with FirstCorner, IMG, Ford and Olsbergs MSE, with support from Red Bull.
2015 RX Lites Champion, Kevin Hansen, took this prize of a World RX Supercar drive in Argentina, continuing his career on Cooper tyres – and finishing fifth in the event.
"Congratulations to Petter Solberg, it's been another fantastic season for Petter and for the championship as a whole. World RX has built a loyal and global fan base which continues to grow year-on-year, and this is a true reflection of just how fantastic the on-track action is in this sport," said Sarah McRoberts, marketing communications manager for Cooper Tire Europe. "Many congratulations also to Kevin Hansen for all his achievements in RX Lites and in his first World RX event. Cooper Tire is already looking forward to World RX and RX Lites in 2016, and we are proud of our continuing prevalence as a brand in rallycross worldwide."