Michelin to supply European markets from newly-expanded site in Hungary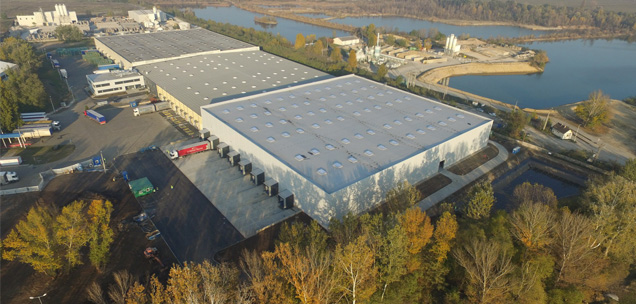 In 2016 Michelin intends to develop its logistics centre in Vác, Hungary into a centre for tyre distribution within Europe, and to realise this aim has undertaken a €7 million expansion of the site. In a Hungarian-language press statement the tyre maker reports that the 30,000 square metre facility has been handed over and is ready for its new responsibilities; from 1 January 2016 it will supply tyres to 15 countries in Central and Southern Europe (Michelin names the Czech Republic, Albania, Austria and Bulgaria as four of these), and will receive tyres from all of Michelin's European factories.
At an opening ceremony held today, logistics centre head Róbert Szabó said the establishment of the Vác site as a distribution centre for Europe is a "very complex task" as it will be required to handle more than 3,000 types of tyre, including earthmover tyres that weigh more than a tonne. The amount of tyres distributed by the centre is expected to treble in the coming year, he added.
The logistics centre in Vác works closely with Michelin's passenger car tyre factory in Nyíregyháza, a facility that manufactures high performance and SUV tyres. In March 2015 Michelin announced it would invest €40 million expanding the plant in order to increase its daily production capacity to 6,900 pieces by 2017; this project will lead to the creation of 100 new jobs by the end of that year.