Icahn offer would result in 'Superior Offer', says Pep Boys board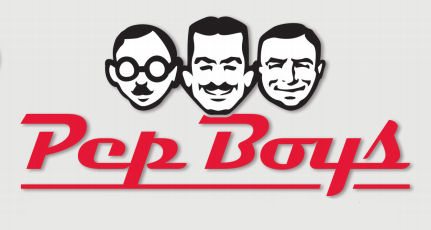 US automotive aftermarket chain The Pep Boys – Manny, Moe & Jack gives word that its Board of Directors have determined the proposal from Icahn Enterprises L.P. to acquire Pep Boys for US$15.50 per share in cash would be expected to result in a "Superior Proposal" (as defined in the company's agreement and plan of merger with Bridgestone Retail Operations, LLC). This opinion was reached after consultation with the company's independent legal and financial advisors, however at this stage Pep Boys are still on track to take up the Bridgestone share offer.
"This determination by the Board allows the company to take certain actions, in accordance with the procedures set forth in the Bridgestone agreement, to further consider the Icahn proposal," wrote Pep Boys in a statement yesterday. "In and of itself, however, this determination does not allow the company to terminate the Bridgestone agreement, nor enter into a definitive transaction with Icahn, both of which can also only occur in accordance with the procedures set forth in the Bridgestone agreement."
According to Pep Boys, the company's Board of Directors has "not changed its recommendation with respect to the Bridgestone transaction, nor is it making any recommendation with respect to the Icahn proposal." The company says there "can be no assurance" that its Board will ultimately determine that the Icahn proposal is a Superior Proposal, that the terms of a transaction with Icahn will be the same as those reflected in its proposal, or that any transaction with Icahn will be agreed to or consummated.
As previously announced on 26 October 2015, Pep Boys entered into an agreement with Bridgestone pursuant to the Bridgestone-initiated tender offer of 16 November 2015 for all outstanding Pep Boys shares, at $15.00 per share in cash. The closing of the Bridgestone tender offer is subject to Pep Boys' shareholders tendering at least a majority of the company's outstanding shares, determined on a fully diluted basis, and other customary closing conditions. Following completion of the tender offer, both companies will, subject to the satisfaction of certain customary closing conditions, complete a merger in which Pep Boys shares that were not tendered in the tender offer will be cancelled and converted into the right to receive $15.00 per share in cash.
Rothschild is acting as the exclusive financial advisor to Pep Boys and Morgan, Lewis & Bockius LLP is acting as legal advisor.
Pep Boys was established in 1921 and today sells tyres, batteries and vehicle parts and accessories at more than 800 outlets in 35 US states and Puerto Rico. According to the company's 2014 Annual Report, the sale of tyres accounted for 18.1 per cent of Pep Boys' total $2.1 billion revenues in the year ending 31 January 2015.