Cooper Avon previews weekend F3, GT finales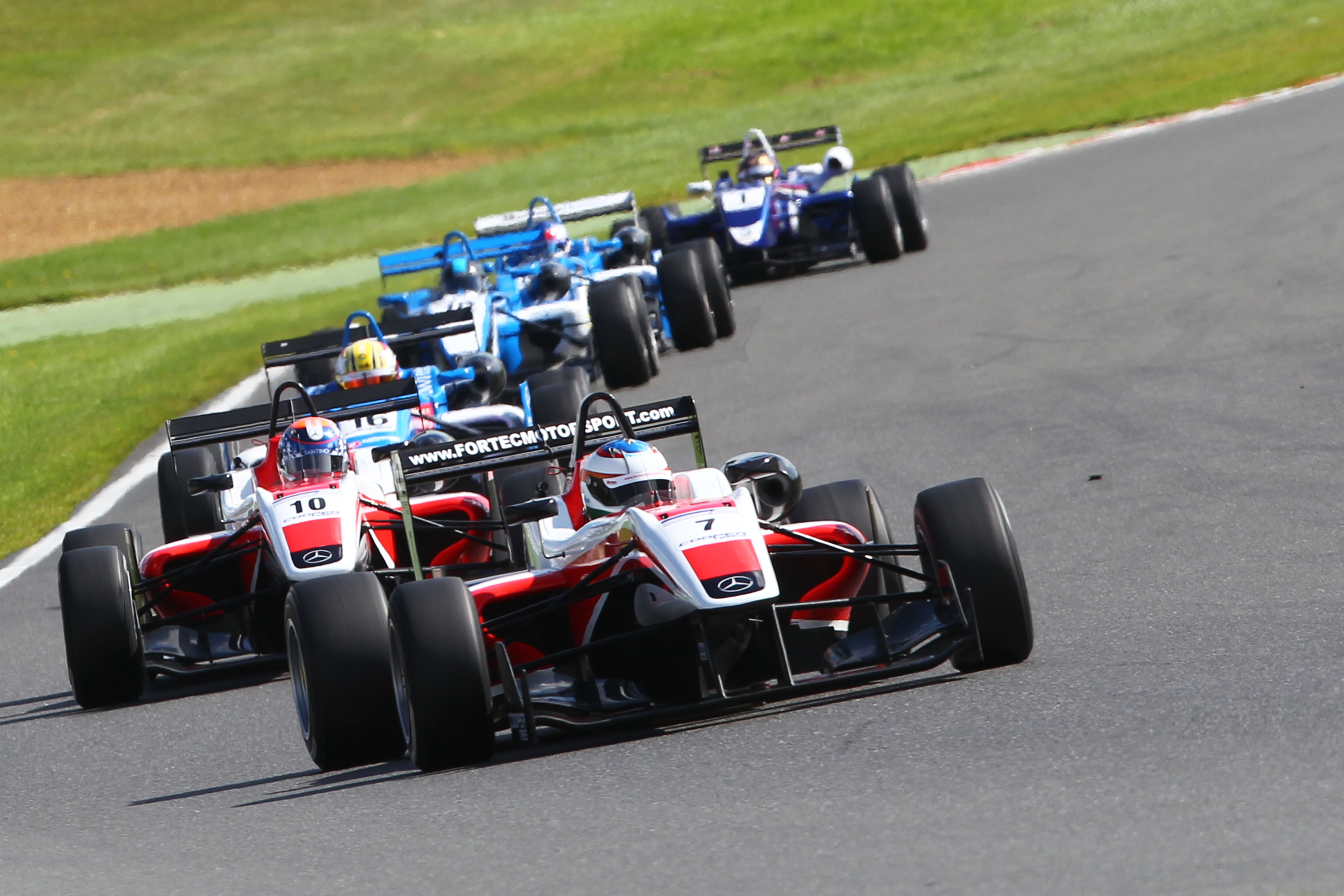 Donington Park plays host to the final rounds of the Cooper Tires British Formula 3 Championship and Avon Tyres British GT Championship over the weekend of 13-14 September. Both championships will take to the Donington Park Grand Prix track, and tyre supplier and title sponsor Cooper Avon says the fast, sweeping curves and undulation changes making it a worthy venue for the end of season showdown.
The battle for the 2014 Cooper Tires British Formula 3 Championship title lies with the Fortec Motorsport duo Martin Cao and Matt Rao, with only 15 points between them heading into the final event of the year. Meanwhile, the race for third place is heating up, as Camren Kaminsky and Sam MacLeod are separated by just five points in the driver standings.
As the 21st season of the Avon Tyres British GT Championship draws to a close, this year's impressive crop of competitors and numerous car marques look like they will provide a fitting final and a packed grid for spectators. The British GT Championship has the most prestigious sportscar line-up of any national racing series and offers supercar fans a rare opportunity to see all of these amazing cars battle it out side-by-side on the racetrack.
Ahead of the seventh and final round of the British GT season, #79 Ecurie Ecosse driver Marco Attard is enjoying a commanding lead in the GT3 Drivers Championship with 148.5 points from teammate Alexander Sims on 129.5, with only the driver combo of the #4 Oman Racing Team Aston of Ahmad Al Harthy and Michael Caine able to beat him.
For the fans, the British GT Championship offers a spectacular motorsport experience. With glamorous supercars racing bumper-to-bumper, ground-shaking noise, breath-taking speeds and all the drama of pit stops and driver changeovers, Donington Park is the place to be this weekend.
Avon Tyres Motorsport general manager, Paul Coates, said: "We are proud to have continued supporting the British GT Championship and the British F3 Championship this year as title sponsors, relating to the company's flagship brands Avon Tyres and Cooper Tires, respectively.
"National GT racing is not only highly competitive but also extremely accessible, giving fans the opportunity to see up-close a host of aspirational cars which are fine-tuned for racing purposes. We look forward to congratulating this year's deserving champions."
Qualifying for the Cooper Tires British F3 Series and Avon Tyres British GT Championship will take place on Saturday 13 September, with the final British F3 and British GT races of the season being held on Sunday 14 September.