Kingsferry agreement is Bridgestone's crowning glory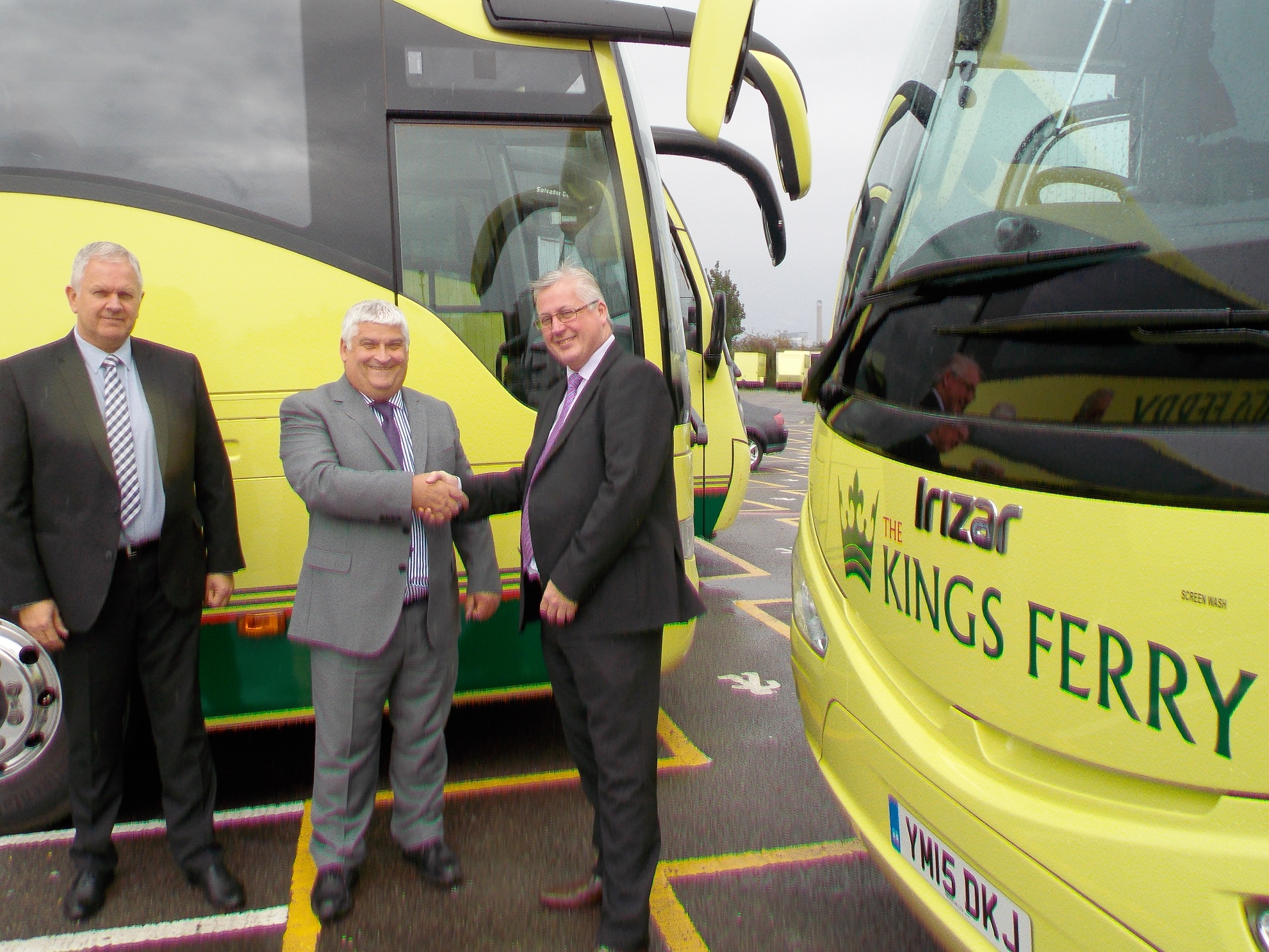 A luxury coach hire company has opted to extend its tyre contract with Bridgestone by three years. The operators opted to extend a tri-party agreement along with Watling Tyres, who will manage the PPK contract and service each vehicle, fitting Bridgestone M788 products. The fleet comprises 61 coaches, running on 295/80 R22.5 and 315/80 R22.5 tyre sizes.
Bridgestone said the deal "provides further evidence that the Bridgestone Partner network offers a compelling point of difference over competing brands." The network's hundreds of members guarantee service levels to fleets, with a mission statement "to provide joined-up, strategic partnerships to maximise the life of each and every tyre fitted."
Kingsferry Coaches won the UK Coach Operator of the Year and Top Large Fleet Operator in 2012 and boasts a prestigious portfolio of customers, including services for professional football clubs.
Rob Rose, senior sales manager for Watling Tyres, said Bridgestone's premium product, along with a number of close working relationships, proved key in Kingsferry's decision. "The all-season nature of the M788 means that it is suitable to use in Europe during the winter ski season, which is an important point for the customer when they are embarking on travel for skiing holidays. It means the tyres don't have to be changed upon arrival in countries like Austria, so we are providing convenience.
"The overall relationship we have with Kingsferry is very strong and we'd also like to think that this has played a part in the overall decision."
Kingsferry Coaches has also opted for Bridgestone's TPMS offering, which has been rolled out across the UK in order to provide a more thorough pressure maintenance service to contract fleet customers.
It sits within Bridgestone's Total Tyre Care maintenance service for fleet customers, which aims to cut tyre bills while maximising performance.
Bridgestone's commercial sales director Greg Ward said: "Naturally, we are delighted with this news and would like to congratulate everyone here and Watling Tyres for a cohesive level of teamwork. We have been in talks with Kingsferry Coaches for some time and to be able to count them as a valued customer for three more years gives us a huge amount of pride.
"The company is a prestigious, award winning provider of private travel and to see their coaches shod in Bridgestone tyres gives us a great deal of satisfaction."