GT Radial targeting regulated winter markets with GSW226 range expansion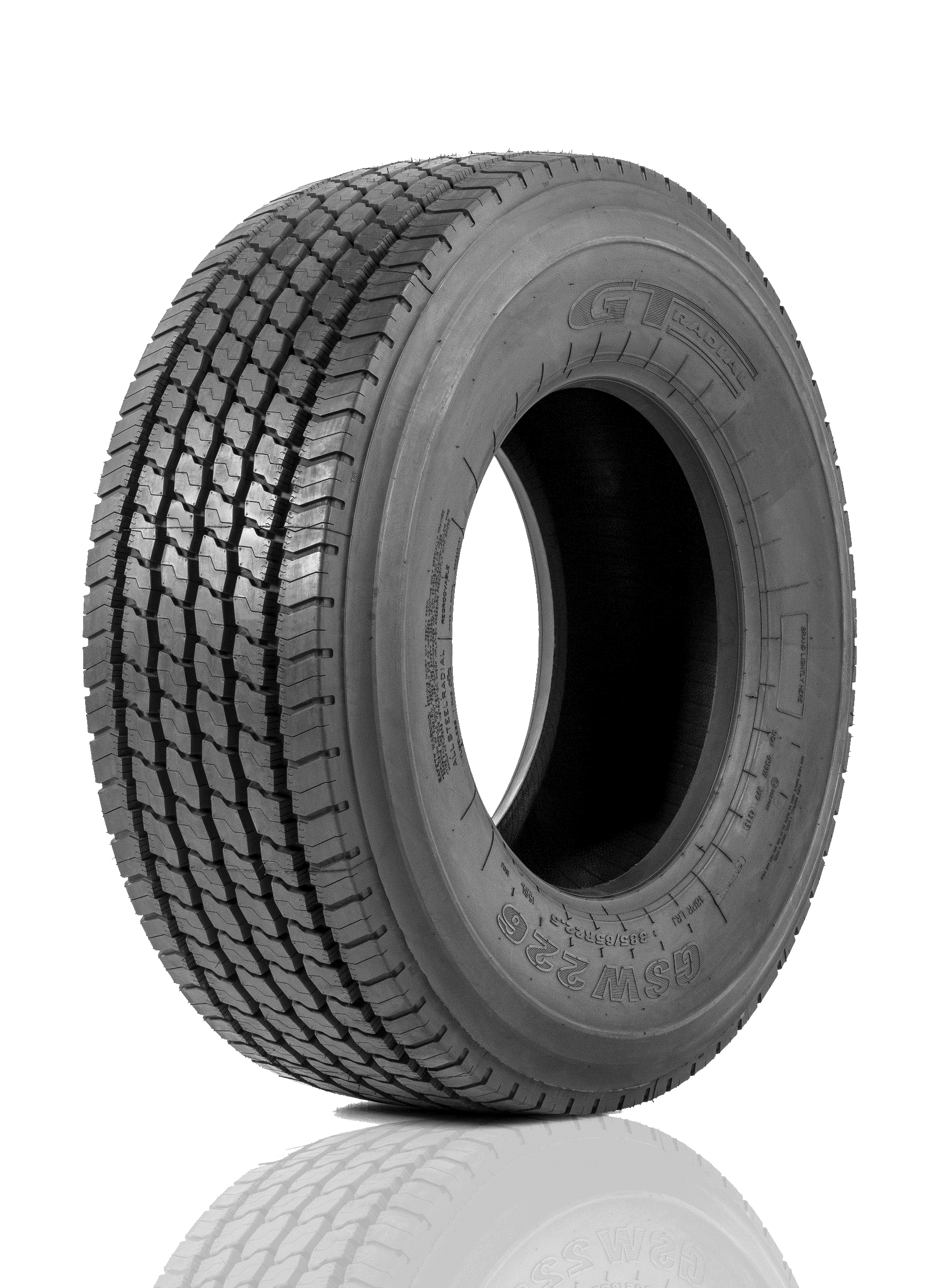 GT Radial's first specific winter marked tyre, the GSW226, has been expanded by three new sizes to target coach operators, hauliers and gritter fleets who need to meet UK and trans-European winter road regulations. Both three peak mountain snowflake (3PMSF) and M+S marked, the high traction steer and trailer axle tyre is now available in 315/70R22.5, 315/80R22.5 and 385/55R22.5. Load indexes range from 152/148 M to 158 L (160 J).
The new sizes sit alongside the 385/65R22.5, which was launched one year ago and has proved extremely popular with long-haul operators.
GSW226 offers excellent all-season capabilities and exceptional performance in severe winter conditions including snowy, icy and wet roads. It has been designed with a wide shoulder groove to deliver optimum handling and stability and a new advanced compound for high mileage potential.
Other GT Radial truck and bus products to carry the 3PMSF symbol include the GT629 long-haul drive axle for bus and coach plus the GT659+ and GDR621 regional drive axle tyres.
Tony McHugh, TBR sales and marketing director UK at Giti Tire, said: "This is an important development in the portfolio as it opens up a number of new markets, primarily in countries where 3PMSF symbols are required by law but also for those operators who simply want a solid, accredited winter option.
"We have worked hard to create a strong product portfolio and services to meet all transport requirements, this is another welcome extension to our winter tyre range where we are witnessing substantial growth and interest across both the UK and Europe."