'Considered tyre management' aids Rosberg in Brazilian victory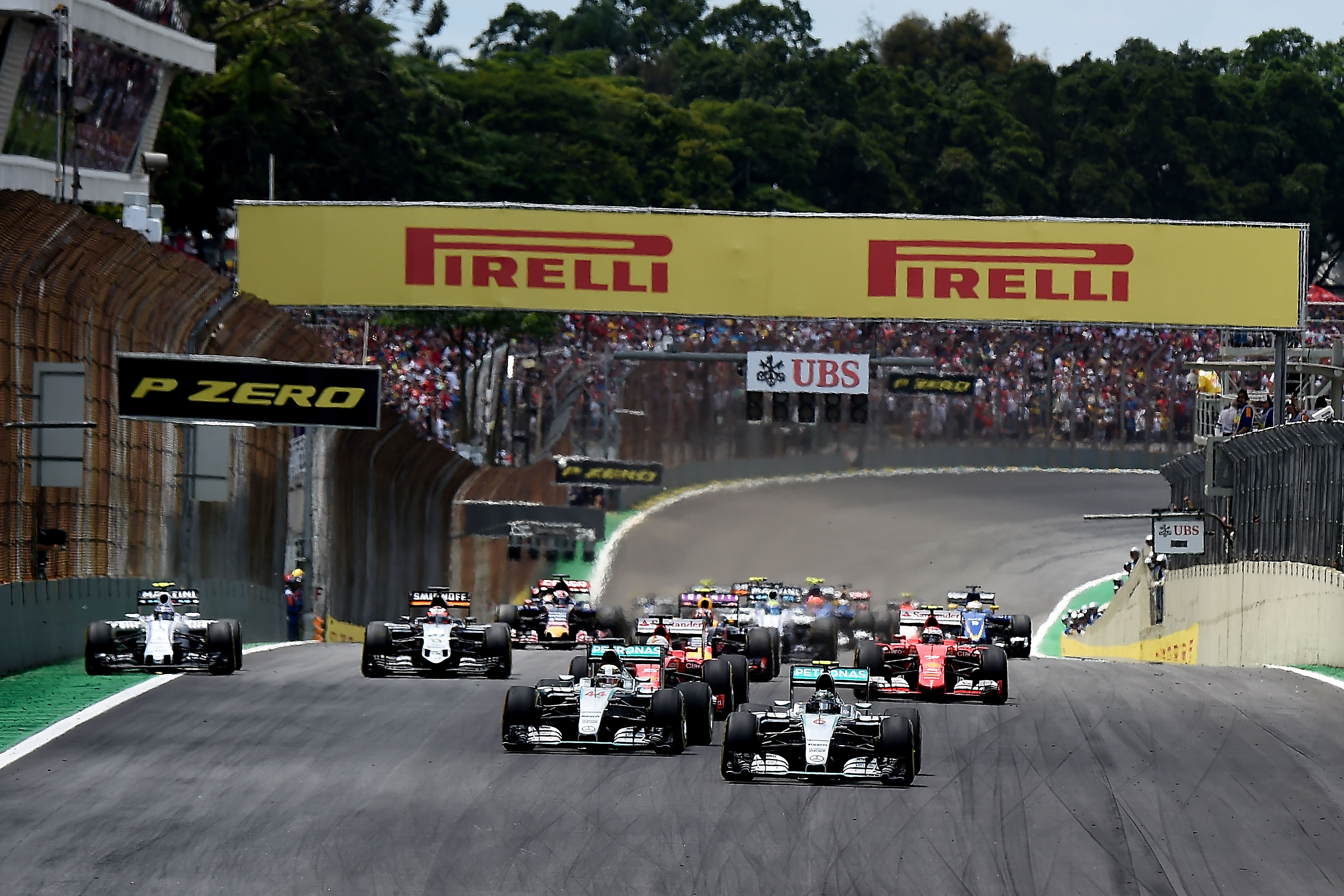 Nico Rosberg's "considered approach to tyre management over the course of the whole weekend" was the key to his victory in the Brazilian grand prix, according to Pirelli motorsport director, Paul Hembery. His three-stop strategy, running one stint on the P Zero Yellow soft tyre followed by three remaining stints on the P Zero White medium tyre, helped Rosberg hold off Mercedes teammate and 2015 champion Lewis Hamilton, on a similar strategy. Further down the field, some drivers were able to use a two-stop plan to improve their position, partially thanks to cooling conditions, which reduced wear and degradation in the later stages.
The highest-placed two-stopper by the end of the race was Ferrari's Kimi Raikkonen, who used the strategy to gain fourth by the end of the grand prix, finishing just off the podium behind his Ferrari teammate Sebastian Vettel. All the drivers started on the soft tyre with the exception of Toro Rosso's Carlos Sainz and Lotus driver Pastor Maldonado. The Venezuelan completed a long opening stint on his medium tyres, while Force India's Nico Hulkenberg completed an even longer closing stint with the same compound – underlining the variety of strategic thinking in the closely fought race. Red Bull's Daniel Ricciardo also adopted an alternative strategy to climb seven places from his grid position, switching from soft to medium on lap two.
Paul Hembery, Pirelli motorsport director, said: "With weather conditions warm but uncertain, strategy was always going to be a key element of the Brazilian Grand Prix. Rosberg's considered approach to tyre management over the course of the whole weekend once again proved to be a key element of his victory, which was very well deserved. However, there were a number of drivers operating a two-stop race. We saw some long stints on the medium compound that helped drivers gain track position."