Best Tyres using CAM's e-jobsheet for increased 'professionalism', 'responsiveness'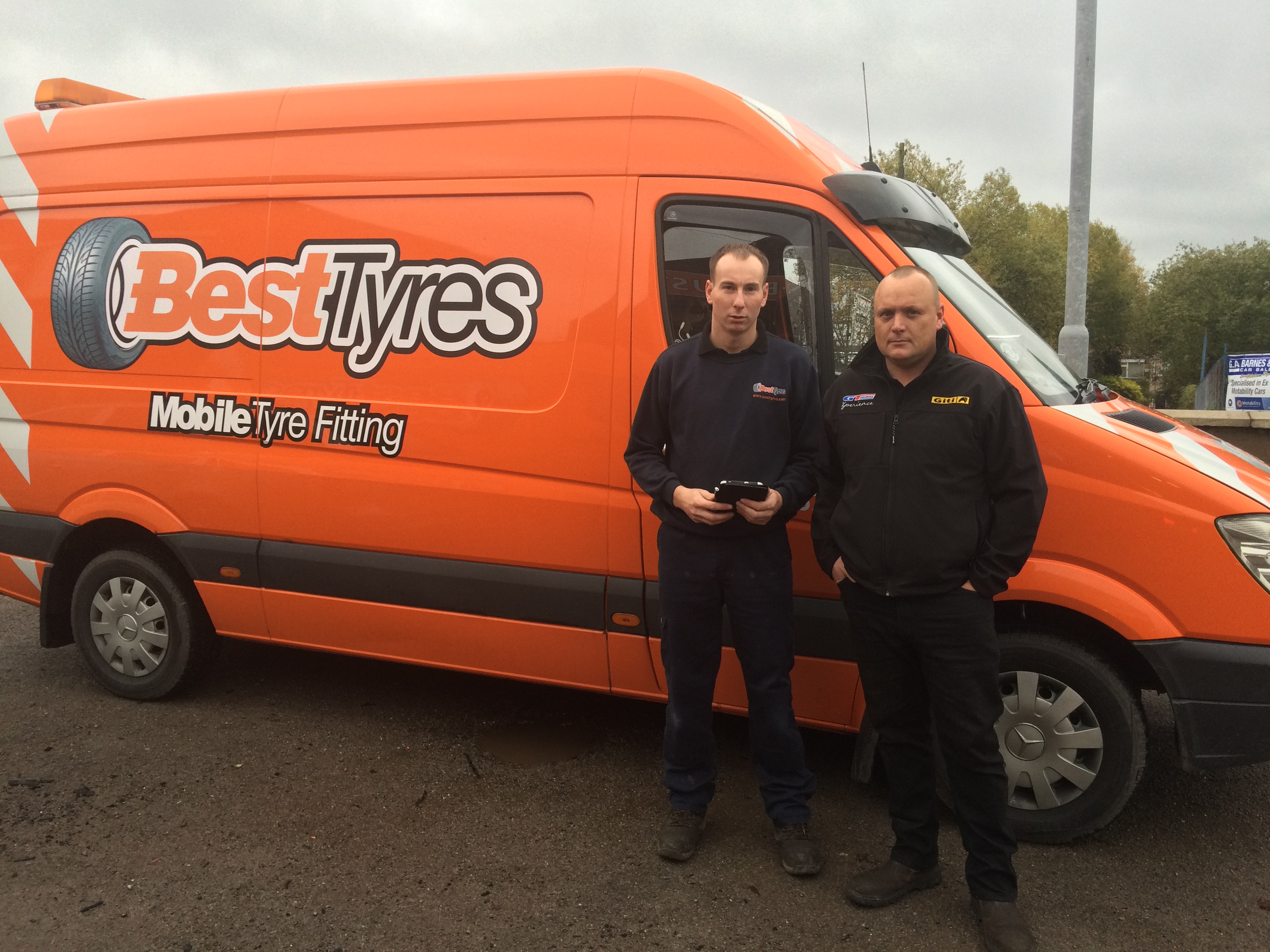 Stoke-on-Trent tyre supplier and fitting centre, Best Tyres, has gone live with CAM's digital tablet-driven work exchange for truck, bus and van tyres. The open platform allows service providers such as Best Tyres to gain from the digital work exchange even if they are not existing customers of CAM – the company currently uses another software system.
Simon Grocott, general manager of Best Tyres, says, "We started looking at e-jobsheet at the Commercial Vehicle Show in April this year so when the platform was formally launched in September we decided to go for it. We found the system very easy to operate from day one, as it allows us to manage our fitter activity with greater clarity and ease.
"There were also a couple of features of the software that we liked which made our decision to take it on even easier. The first was the branded digital jobsheet that comes back from the field which allows us to present our business back to our clients more professionally. The second was using the TiDaeXTM e-launchpad facility that enables us to issue the correct details for the job directly out to the fitter's tablet while we are on the phone taking the call, making us more agile and responsive to our customers' needs."
The e-jobsheet software supports multiple job types including breakdowns, inspections, scheduled or unscheduled work and the supply or movement of tyres, and promotes simple communication between businesses and clients.  It sends job details straight through to a fitter, enables stage of work in progress monitoring, or where jobs have been rejected or put on hold. Work can also be originated from the tablet by the fitter. CAM says the result of these features is a more efficient service being provided to customers.
Steve Daly, director of CAM International, says, "The software has been designed so that service providers – irrespective of what stock and billing software they use – can implement e-jobsheet to drive efficiencies and gain operational and marketing benefits. We're delighted that as an early adopter of the software, Best Tyres is already maximising its business efficiencies through the platform, allowing it to offer the highest possible service to its clients."