AirREX UK releases Nissan GT-R air suspension kit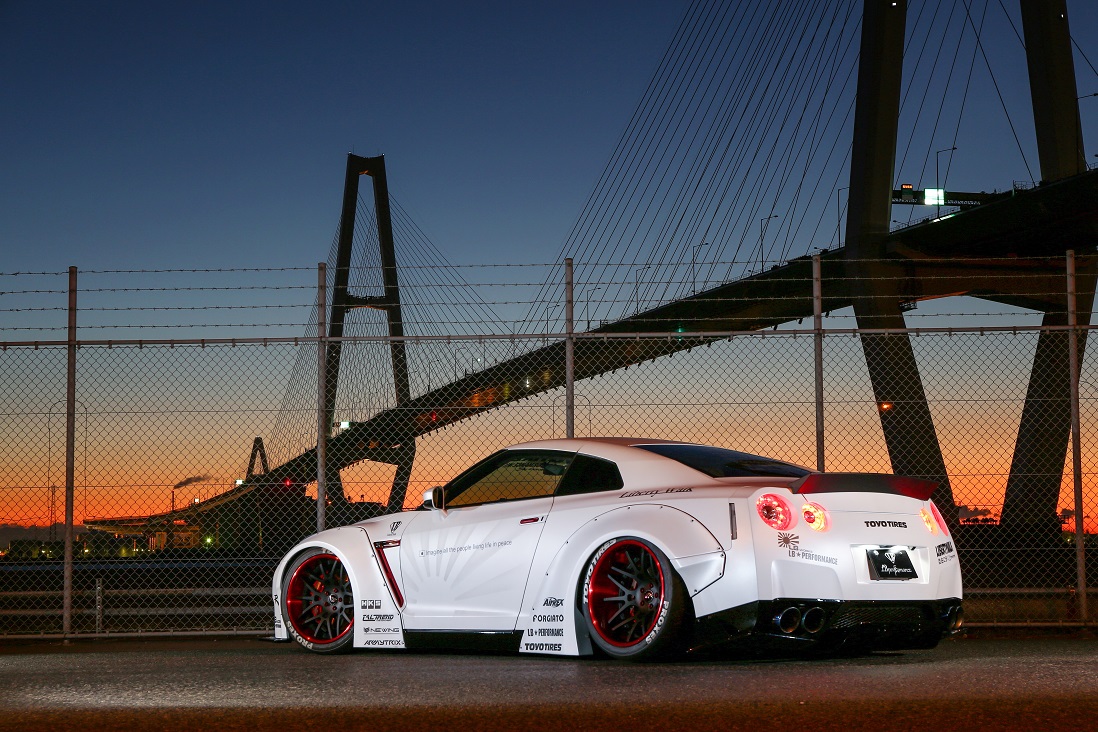 AirREX has released an adjustable air suspension kit for all variants of the Nissan GT-R. The company says the kit offers "a near 'plug and play' fitment". The Liberty Walk project supplier said its air suspension offers super-low stance at shows, with a variety of ride heights for road use.
As with all AirREX digital air management systems, the Nissan GT-R kit is supplied fully assembled and leak tested from the factory, a fact the company says saves up to ten hours installation time. Primary control components – the valve block, compressor, air tank, and purge valve – are contained in a composite wood casing with a smoked acrylic window. Once this case has been secured in position, two electrical connections (power and ground) and four plumbing connections (one to each air spring) complete the installation. AirREX says the kits can be fitted in just one full working day.
The AirREX system is fully digital, wireless in operation and minutely adjustable from an intuitive, hand-held commander unit. Using this unit, each corner can be controlled either individually, in pairs, or collectively. Ride heights can be configured at pre-set levels, while precise air spring pressures can be monitored from the commander unit's backlit TFT LCD screen. In addition to ride height adjustment, the AirREX struts offer adjustable damping force for precise control of handling and feel. The struts adopt double convoluted bellows and twin-ply rubber construction for improved control and strength over traditional sleeved bags.