AirREX UK releases B7 Air Suspension Kit for VW Passat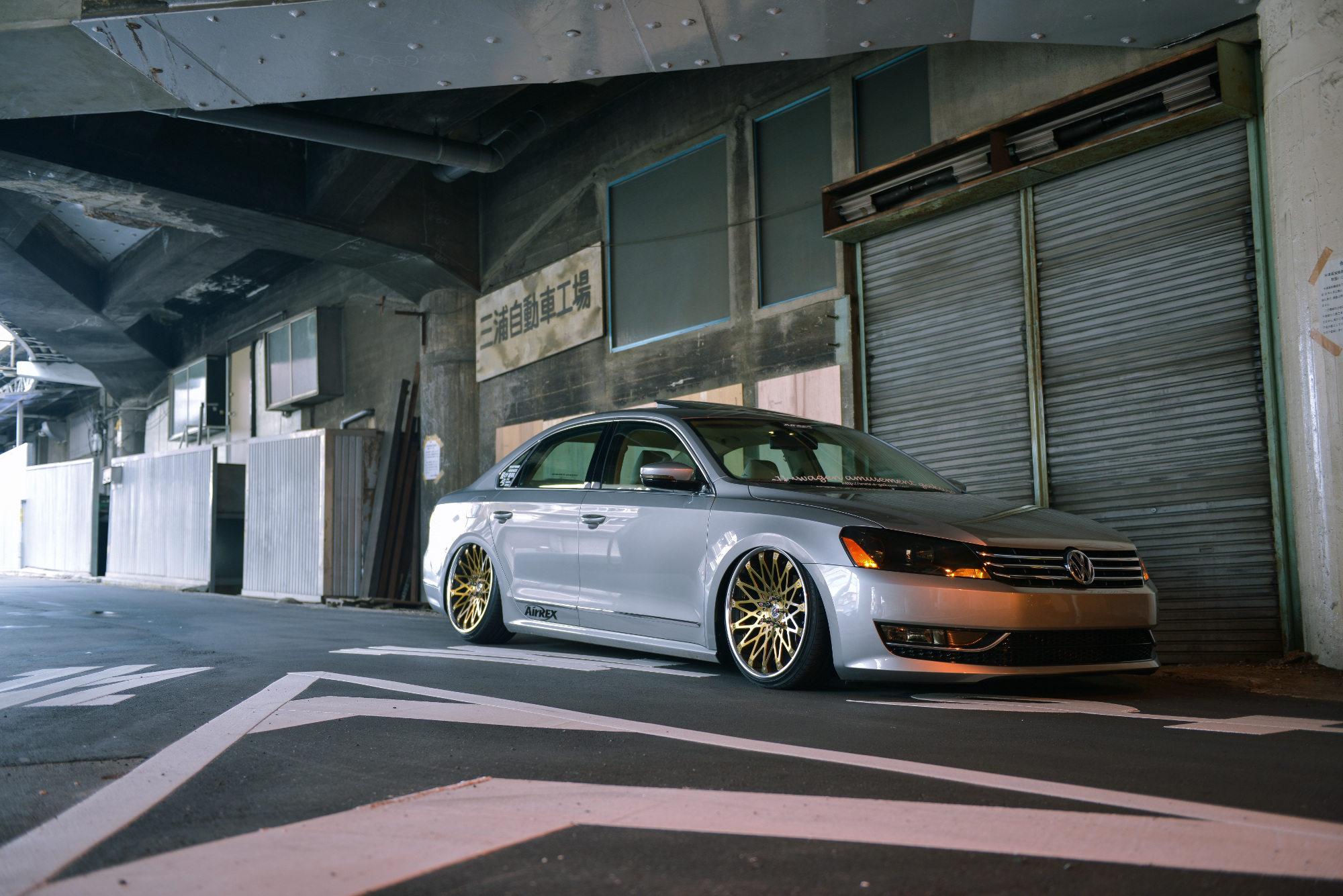 AirREX's has released transformable air-suspension kit for almost all variants of the Volkswagen Passat. The supplier has different kits to fit all engine types from the launch spec to the present day, offering a near 'plug and play' fitment. The kit should appeal to enthusiasts that want the look and convenience of a fully adjustable air-ride kit, but without the usual hassles of fitting that go with custom installs, AirREX states.
AirREX is known as the preferred supplier of air suspension systems for exotic Liberty Walk projects; radical supercars frequently seen at the Tokyo Auto Salon and SEMA shows. The new kits are designed to be reliable and durable, offering great ride quality with the ability to change any suitably-equipped Passat's ride height at will.
As with all AirREX digital air management systems, the VW Passat kit is supplied fully assembled and leak tested from the factory, saving up to ten hours installation time, according to the company. All the primary control components – valve block, compressor, air tank and purge valve – are contained in a composite wood casing with a smoked acrylic window. Once this case has been secured in position, two simple electrical connections (power and ground) and four 'plug and play' plumbing connections (one to each air spring) complete the installation. As a result, the Passat kits can be fitted in one working day.
The AirREX system is fully digital, wireless in operation and minutely adjustable from an intuitive, hand-held commander unit. Using this unit, each corner can be controlled either individually, in pairs, or collectively. Ride heights can be configured at pre-set levels to allow for a perfect road geometry setting to be achieved, while precise air spring pressures can be monitored from the commander unit's backlit TFT LCD screen.
In addition to minute ride height adjustment, the well-engineered AirREX struts offer adjustable damping force for precise control of handling and feel. The struts adopt double convoluted bellows and twin-ply rubber construction for improved control and strength over traditional sleeved bags. The electronic stability of AirREX systems is evidenced by the use of 20A fuses within the power feed – half that normally found in competitor systems, meaning AirREX systems are less likely to overload the electronics of the host vehicle.
The systems are priced at £3332.50+VAT.