Toyo's NanoEnergy3 eco tyre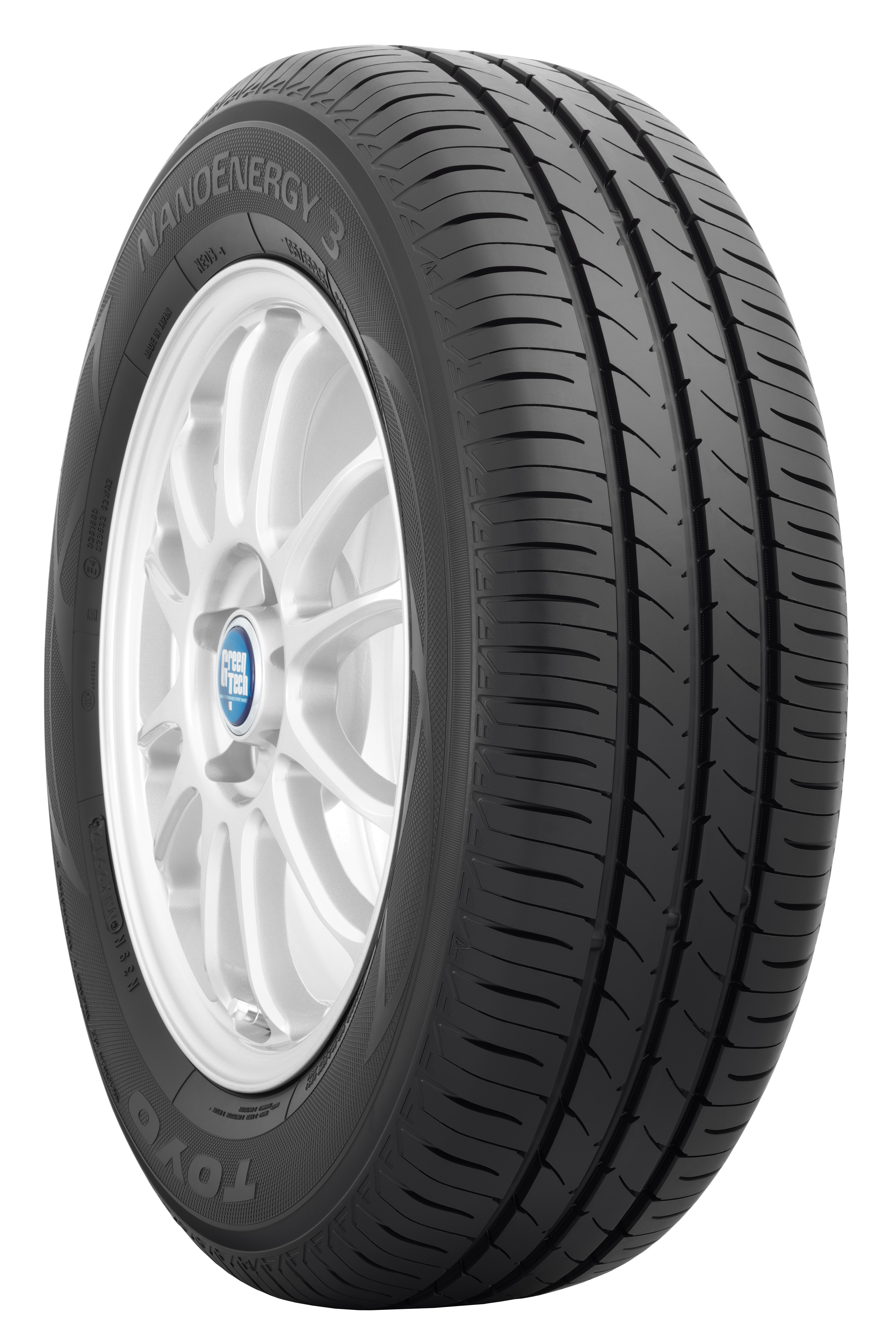 Toyo's new New NanoEnergy 3 is the latest addition to its NanoEnergy range and is aimed squarely at the compact and mid-range car sector. As with all preceding NanoEnergy models, the latest incarnation of these popular tyres offers safety, durability, fuel savings and efficiency characteristics, states the manufacturer.
The third iteration of the NanoEnergy family benefits from an improved tyre construction and a new polymer in the tread compound. Partly thanks to these improvements, the tyre has a longer tyre life over its predecessors, combined with better wet performance and lower fuel consumption than its predecessor.
A new tread compound features an increased silica percentage and a low rolling resistance grip polymer designed to improve wet grip with reduced fuel consumption. The rubber mix also features an enhanced active polymer, with improved filler dispersion, to provide a good balance of wear life & low rolling resistance. Scoring a B-C rolling resistance rating and C wet-handling rating, Toyo believes the latest tyre punches above its price point.
The casing design has also received a full rethink. Wide, straight grooves with Toyo's silent wall technology offer an enhanced aquaplaning resistance combined with reduced noise emissions, which are low at 69dB, making it one of Toyo's quietest family car tyres.
Toyo adds that the technology behind the NanoEnergy range has also been a hit with manufacturers. Mazda decided to equip the latest Mazda 3 with the 205/60R16 92V NanoEnergy R38 tyre. The aftermarket range spans a plethora of sizes from 155/80 R13 through to 195/65 R15 in a wide variety of load and speed indexes.