Cooper Tire Europe launches first Arabic website for Middle East market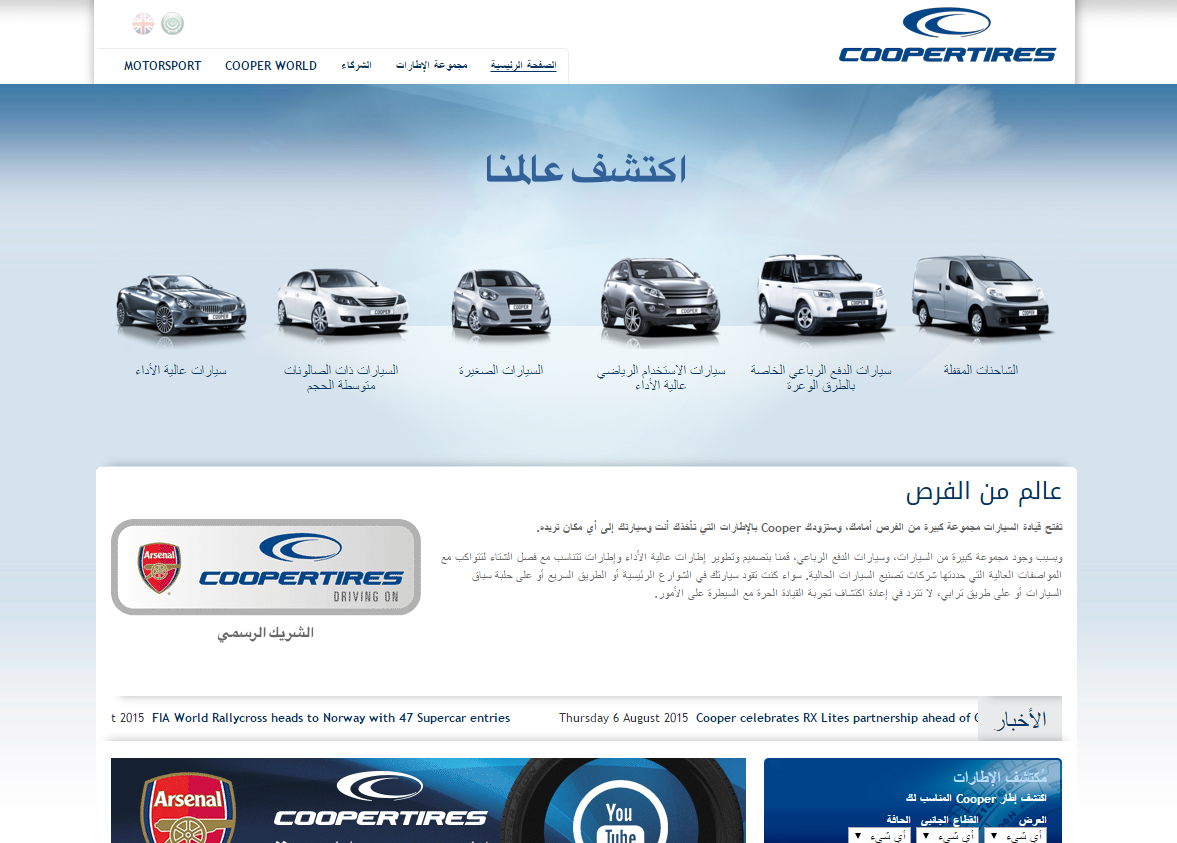 Cooper Tire Europe has launched its first full Arabic website, www.coopertire.me. The new site has extensive content including product pages, company information and a dealer locator. The company stated the site demonstrates its continued commitment to the region, coming shortly after Cooper Tire Europe announced that it will be the official tyre sponsor of this year's Dubai International Motor Show.
The dealer locator tab allows customers to find their local dealer from among the eight regional dealers that currently operate across five Middle East countries. The website also allows customers to source tyres, searching by size specification. The product section displays Cooper's full range of car and 4×4 tyres. Cooper states that its relevance in the Middle East "continues to grow", especially in its strong 4×4 tyre ranges.
Speaking about the launch of the website, vice president and managing director of Cooper Tire Europe and the Middle East, Jeff Schumaker, said: "The launch of our new Arabic website and our position as the official tyre sponsor of this year's Dubai International Motor Show, highlights the importance of the Middle East region to us. Our new website emphasises user-friendly navigation allowing our customers easy access to the most up-to-date product and dealer information."