Merityre Sunbury reacts to Tyre Retail Centre of the Year NTDA Award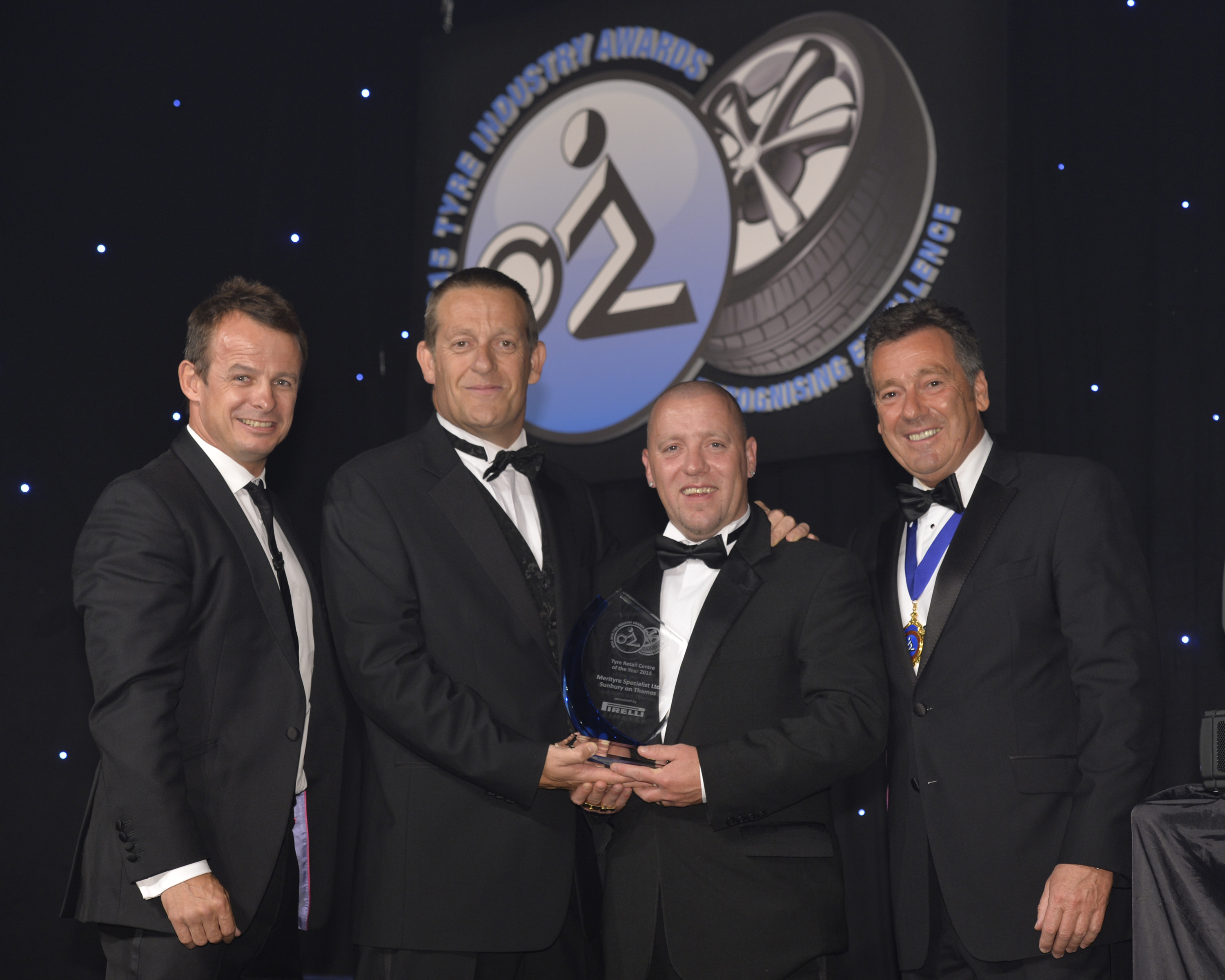 Merityre Specialists Limited, Sunbury on Thames said that its status as Tyre Retail Centre of the Year, presented to the company at the National Tyre Distributors Association (NTDA) annual awards, was reward for its hard work. The centre also stated that the support it receives as a Pirelli Performance Centre (PPC) has helped it to achieve its high standards.
Merityre Sunbury was commended on its high technical and customer service standards, presentation of the depot both inside and out, employee training and development, employee loyalty, ability to display customer information on tyre safety and their positive contribution to the local community. Pirelli UK sales director Jason Sugden was on hand to present the award to centre manager Liam Morgan.
Upon collecting the award, Morgan said: "Myself and the team work very hard at Merityre Sunbury to ensure we are delivering the best possible service to our customers. It's brilliant that we have won this award, it makes all our hard work worthwhile, and the support we receive from Pirelli as a PPC really helps us deliver on the high standards we set ourselves."
The PPC network has been selected carefully by Pirelli. These audited tyre dealers, in the manufacturer's words, offer the highest possible standards of service to drivers of performance cars, looking for the most exclusive dealer experience available. To become a PPC, Pirelli adds that each dealership has to meet a set of very demanding criteria, ensuring that only the best achieve PPC status, and Merityre Sunbury has been part of this exclusive network for eight years.
Pirelli UK sales director Jason Sugden said: "It was a fantastic evening at the NTDA awards, and I was delighted to present Merityre with their trophy. Congratulations to the whole team, they work really hard to deliver a high level of customer service which is why they've been part of our PPC network for eight years."
Pirelli was named finalist in the industry marketing, staff training and tyre manufacturer categories.
This year, the NTDA Tyre Industry Awards were presented by former England International Rugby Union star and TV personality Austin Healey. Since its foundation in 1930, the NTDA and its members have been at the forefront of best practice, innovation and excellence in the tyre wholesale, distribution and retail sectors of the automotive aftermarket industry.