Dmack gravel tyres, teams come through 'tough test' in WRC Australia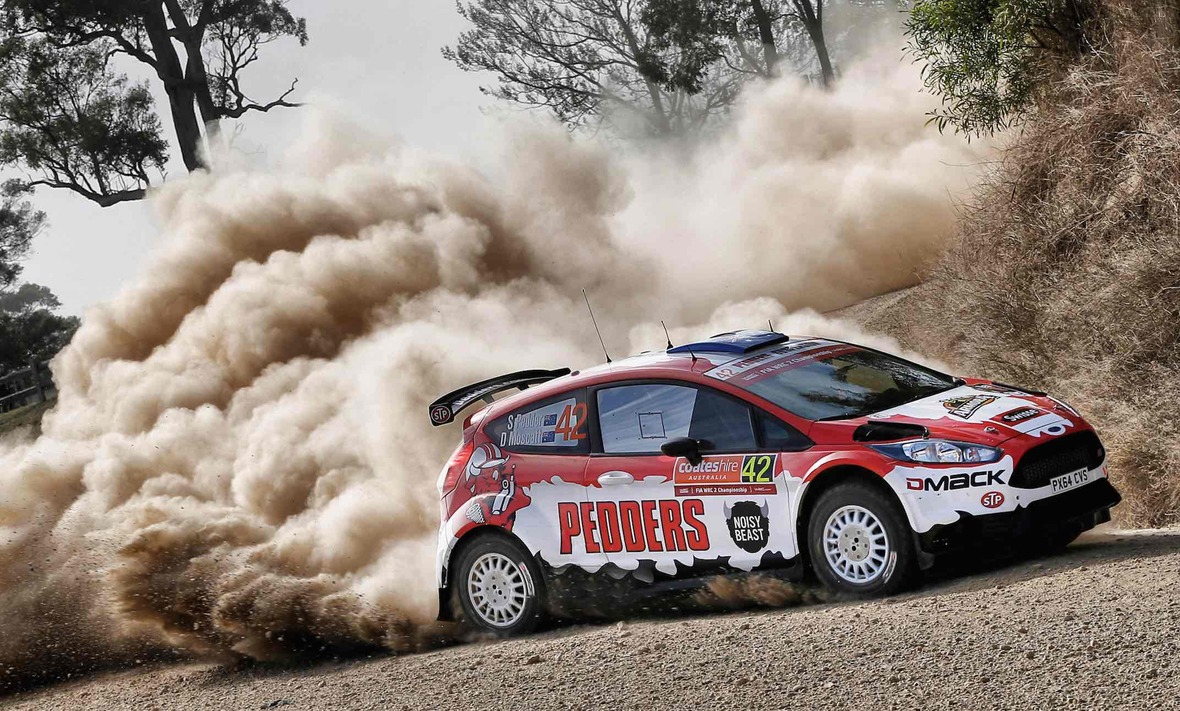 The diverse gravel roads of Coates Hire Rally Australia, round 10 of the FIA World Rally Championship, provided a "tough test" for Dmack's WRC tyres and teams, according to the motorsport tyre brand. Its DMG+2 gravel tyre was supplied to teams in nominated S3 and softer S6 compounds, and Dmack stated the tyre had "performed as expected" across the 311km of competitive action around Coffs Harbour on the News South Wales coast. The Drive Dmack team hoped to compete for top honours in WRC2 with the local knowledge of Australian pairing Scott Pedder and Dale Moscatt, but an off on the first day, and a technical problem on the last undermined a series of otherwise strong runs.
Returning to the scene of its first ever FIA World Rally Championship title (WRC2 in 2014) for the final long-haul event of the season Dmack said the S3 had provided the grip and precision to deal with the loose stones of the shire roads and high ambient temperatures. In the dense rainforest, tracks were much narrower, bumpy and had a softer clay-like surface, making the soft S6 compound more suitable.
The top Dmack crew was the local pairing of Pedder and Moscatt, running an M-Sport Ford Fiesta R5. The highest seeded Australian team had hoped to use their local knowledge to chase a podium in WRC 2. However, they slid off the road on the opening day, damaging their suspension and dropping time. Rejoining on Saturday, they set a series of strong times and managed to come home in sixth despite another technical issue on the final day.
Rally Australia featured a tough but compact itinerary. Friday's high-speed shire road action took in a loop of four tests repeated in the afternoon. Saturday only offered four stages but included two passes over the huge 50.80km Nambucca test around the town of Bowraville, the biggest challenge of the event. The weekend concluded with five stages held to the north of Coffs Harbour where the action finished with the 9.23km Wedding Bells stage.
Dick Cormack, Dmack managing director, said: "Rally Australia always delivers a tough test and tyre choice is normally a mix of both compounds. We gained good information from the event last year and, as expected, both our tyre options delivered a strong performance across the varied conditions. With the recent appointment of our new technical director, we've got a solid base upon which to move even further forward."
Scott Pedder said: "We came here with the focus on a podium so the result is a little disappointing. But when things were going well we did show a much improved pace and were on a level of speed in line with the WRC 2 challengers. The tyres worked really well and we've definitely shown the best speed and most promise of the season – there's lots of positives I can take from the weekend."